Rose Video 09 | Sean Lynch, Adventure: Capital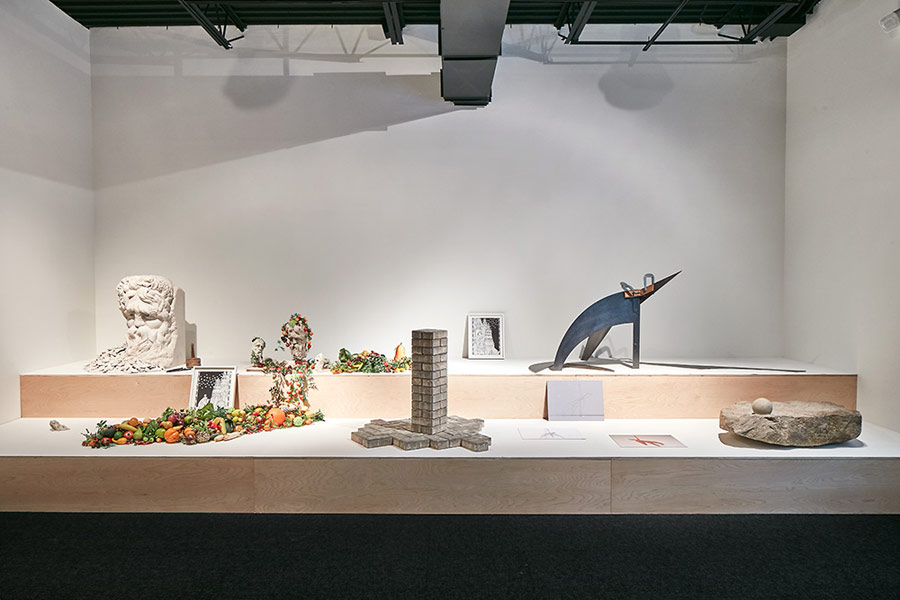 The Rose Art Museum presents the North American debut of Irish artist Sean Lynch's Adventure: Capital, an installation commissioned for the Irish Pavilion at the 56th Venice Biennale in 2015. Combining sculptural, video, and archival elements, Lynch's project traces an historical journey from myth to minimalism around Ireland and Britain.
The captivating narrator of Adventure: Capital, a wavering, dramatic yet giddy, voice presence, leads the audience on a time-traveling journey through Ireland and Britain, touching down on aspects of material culture as it relates to monument building, migration, and the flow of value and capital. Viewers visit quarries and the ancient art of stone-carving, the economic center of London, and public art in airports; meet Greek river gods and an abandoned abstract sculpture in Cork; and discover drama at a traffic roundabout. The linear march of time is playfully and thoughtfully elaborated upon, often with the help of obscure stories and the diverse collection of objects on display alongside the video.  All of the components of Adventure: Capital (video, narrative, found objects, sculptural objects, and archival elements) serve as reminders of forgotten histories that have present day value in relation to notions of building, creativity, and belonging.
Our Sponsor
Curated by Jennifer Wulffson Bedford, this exhibition is made possible in part through funding provided by Culture Ireland.