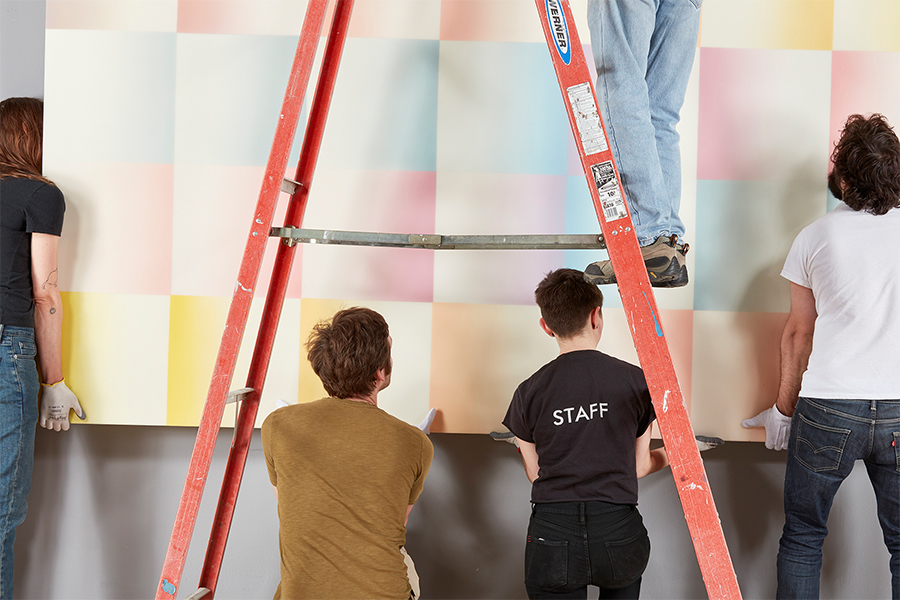 Collection at Work transforms the Lois Foster Gallery into a workspace, inviting visitors to take an unprecedented up-close look at some of the most important behind-the-scenes work of the Rose Art Museum: the study and stewardship of the artworks under its care.
Rather than a pristine, curated space, as one has come to expect in a museum setting, the Foster Gallery will be organized as a series of workstations. Within them, an ever-changing selection of works from the Rose's renowned permanent collection will be the subjects of study, as staff members and outside specialists photograph, catalogue, re-house, and conserve these objects, all in plain sight.
The public will have the chance to see these artworks without their usual trappings of display: drawings and photographs will be unframed and on worktables; sculptures may be in the process of being physically assembled; and paintings might be propped against the wall.
Supporting the Rose's mission statement, which affirms and advances the values of diversity and social justice that are hallmarks of Brandeis University, this stewardship project will focus on works by women and African-American artists, as well as the historically rich but lesser known collections of photography and unique works on paper (drawings and paintings on paper).
These noteworthy collections, which span the twentieth and twenty-first centuries, deepen and complicate our understanding of accepted narratives within art history and offer a fascinating group of works with which our community can engage.