Lyle Ashton Harris: Our first and last love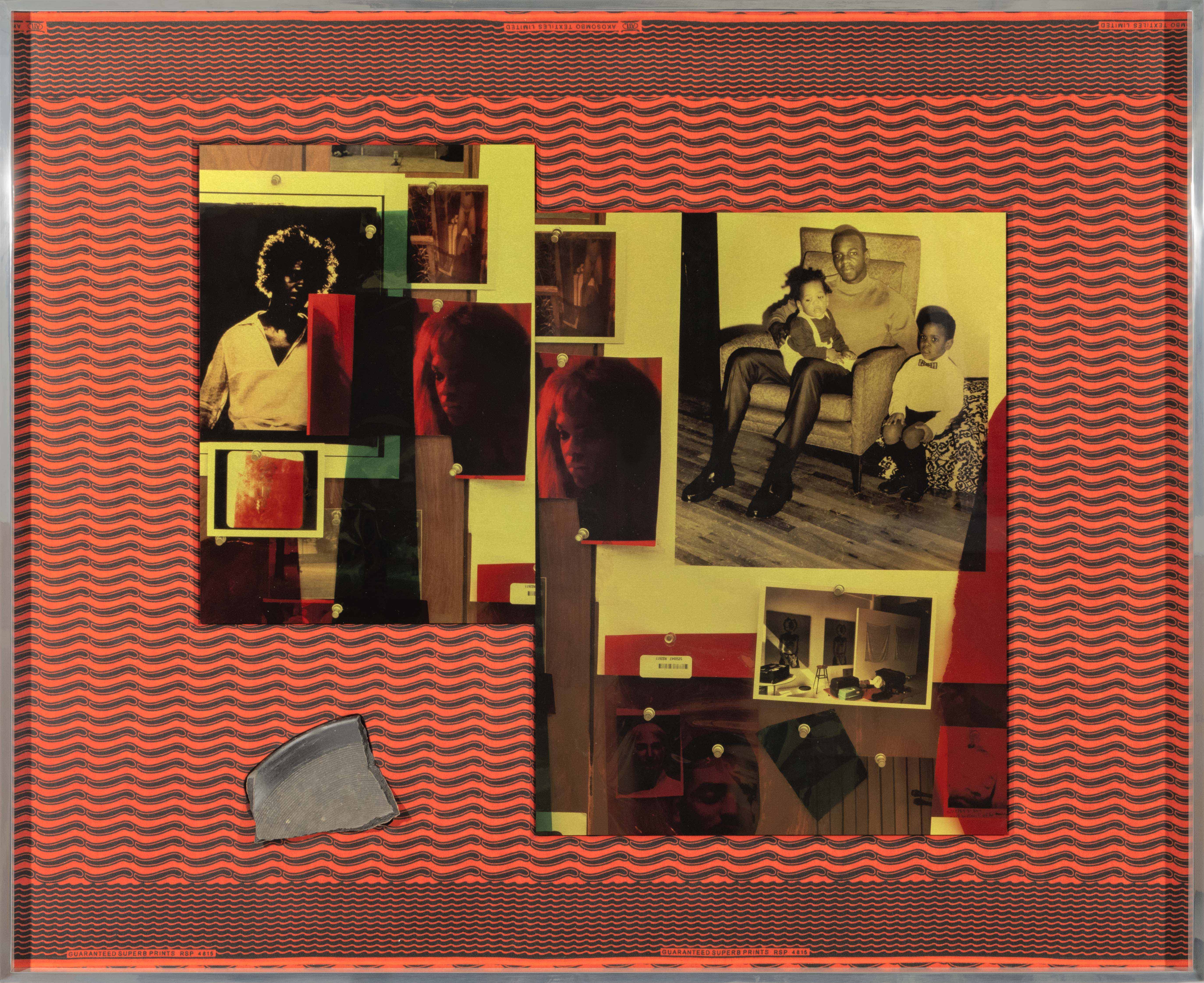 Drawing together photographs and installations from both his celebrated and lesser-known series, Lyle Ashton Harris: Our first and last love charts new connections across the artistic practice of Lyle Ashton Harris (b. 1965, Bronx, NY). His first solo presentation in New England in more than two decades, the exhibition explores Harris's critical examination of identity and self-portraiture while tracing central themes and formal approaches in his work of the last 35 years.
The artist's recently-completed Shadow Works anchor the exhibition. In these meticulous constructions, photographic prints are set within geometric frames of stretched Ghanaian funerary textiles, along with shells, shards of pottery, and cuttings of the artist's own hair. Our first and last love follows the cues of the Shadow Works' collaged and pictured elements—which include earlier artworks and reference materials, personal snapshots, and handwritten notes—to shed light on Harris's layered approach to his practice.
Harris's work engages with broad social and political dialogues while also speaking with revelatory tenderness to his own communities, and to personal struggles, sorrows, and self-illuminations. Groupings centered around singular Shadow Works will expand upon these multiple throughlines, including Harris's continued examination of otherness and belonging; the framing and self-presentation of Black and queer individuals; violence as a dark undercurrent of intimacy and desire; tenderness and vulnerability; and notions of legacy—both inherited and self-defined.