Salman Toor: No Ordinary Love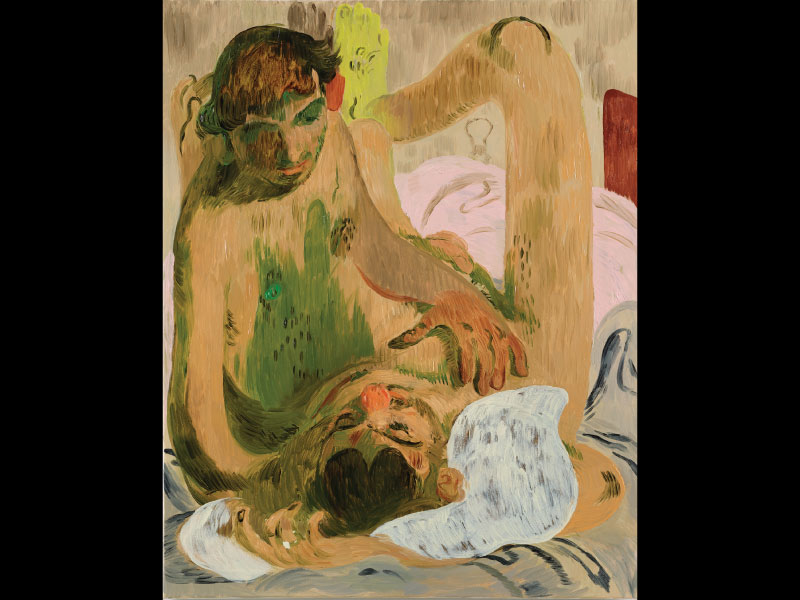 Salman Toor: No Ordinary Love is a major solo exhibition of work by Pakistani-born artist Salman Toor (b. 1983). Conceived as an enhancement of a traveling exhibition of recent paintings (2020-2022), curated by Dr. Asma Naeem of the Baltimore Museum of Art, the Rose presentation will contextualize Toor's art by installing it in dialogue with relevant pieces from the museum's stellar permanent collection. The show will also feature Toor's drawings and notebooks, shedding light on his creative process.
Living in his native Lahore, Toor became deeply knowledgeable about the works of modern Pakistani and Indian painters. Parallel to this, he studied old European masters, avidly copying works by Caravaggio, Peter Paul Rubens, Titian, Jean-Antoine Watteau, and others. Painting distinct hybrid compositions using his brilliant textural brushstrokes and bold 'Emerald Green' palette, Toor explores his experiences as a Queer diasporic South Asian man, creating imaginative new worlds for the 21st century.