2017 Venice Biennale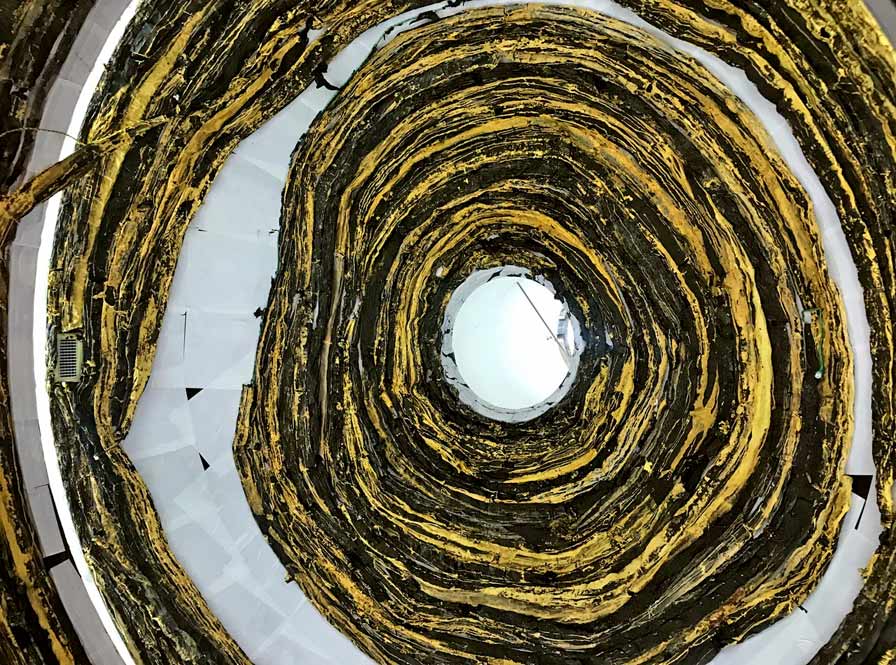 The Rose Art Museum and The Baltimore Museum of Art (BMA), in cooperation with the U.S. Department of State's Bureau of Education and Cultural Affairs, present Mark Bradford as the representative for the United States at La Biennale di Venezia 57th International Art Exhibition, on view from May 13 to November 26, 2017.
Los Angeles-based Bradford, a leading light in contemporary art, created new works in a variety of media—presented alongside existing work—for Tomorrow Is Another Day, co-curated by Christopher Bedford, BMA Dorothy Wagner Wallis Director and commissioner for the project; and Katy Siegel, BMA Senior Programming and Research Curator.
In conjunction with the U.S. Pavilion exhibition, Bradford has embarked on a six-year collaboration with Venice social cooperative nonprofit Rio Terà dei Pensieri, which provides employment opportunities to men and women incarcerated in Venice to create artisanal goods and other products and supports their re-integration into society. Titled Process Collettivo, the Rio Terà dei Pensieri/Bradford collaboration aims to launch a sustainable longterm program that brings awareness to both the penal system and the success of the social cooperative model. A storefront, located in the heart of Venice, was the initial manifestation of the collaboration, which opened to the public in April 2017.
Mark Bradford is known for abstract paintings and collage-based works that recapture mid-century American art's capacity to conjure the sublime and evoke deep feeling, while incorporating layers of social and personal commentary. In parallel with his studio work, Bradford is deeply engaged with social issues, as co-founder of Los Angeles-based nonprofit organization Art + Practice, which encourages education and culture by supporting the needs of foster youth predominantly living in South Los Angeles, and providing access to free, museum-curated art exhibitions and moderated art lectures to the community of Leimert Park. The artist's equivalent commitments to formal intervention and social activism anchor his contribution to culture at large, and embody his belief that contemporary artists can reinvent the world we share.
The U.S. Pavilion exhibition Tomorrow Is Another Day reflects Bradford's interest in renewing traditions of abstract and materialist painting, as well as his longtime social and intellectual interests, most notably in marginalized populations. For the five galleries of the U.S. Pavilion, Bradford created a multilayered narrative that progresses through the building's spaces and reflects the artist's belief in the capacity of art to expose contradictory histories and inspire action in the present day.