ALOK + Frida Kahlo: Unruly Beauty (Encore Presentation)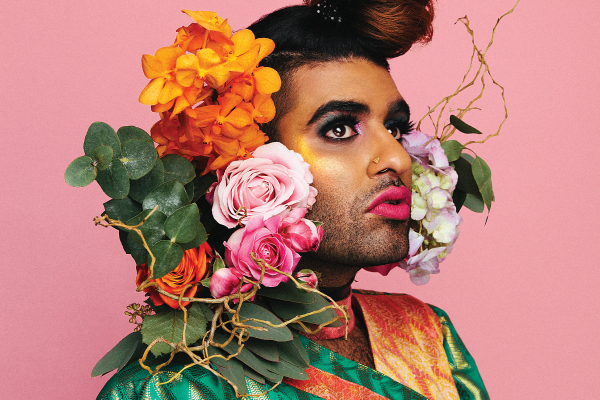 Join us for an encore presentation of ALOK + Frida Kahlo: Unruly Beauty, which featured non-binary writer, activist, and performer ALOK. Originally commissioned and presented on December 9, 2021, in conjunction with Rose's popular exhibition Frida Kahlo: POSE, ALOK's riveting performance linked their multi-dimensional practice with Frida Kahlo's boundary-breaking legacy, and deftly connected the iconic artist's pioneering self-fashioning to the work of contemporary artists and activists continuing to queer and complicate boundaries and definitions of Self today.
ABOUT ALOK
ALOK (they/them) is an internationally acclaimed gender non-conforming writer, performer, and public speaker. As a mixed-media artist, their work explores themes of trauma, belonging, and the human condition. They are the author of Femme in Public (2017) and Beyond the Gender Binary (2020). They are the creator of #DeGenderFashion, a movement to degender fashion and beauty industries, and have been honored as one of HuffPo's Culture Shifters, NBC's Pride 50, and Business Insider's Doers.