Cultures of Camouflage: Art, Politics, History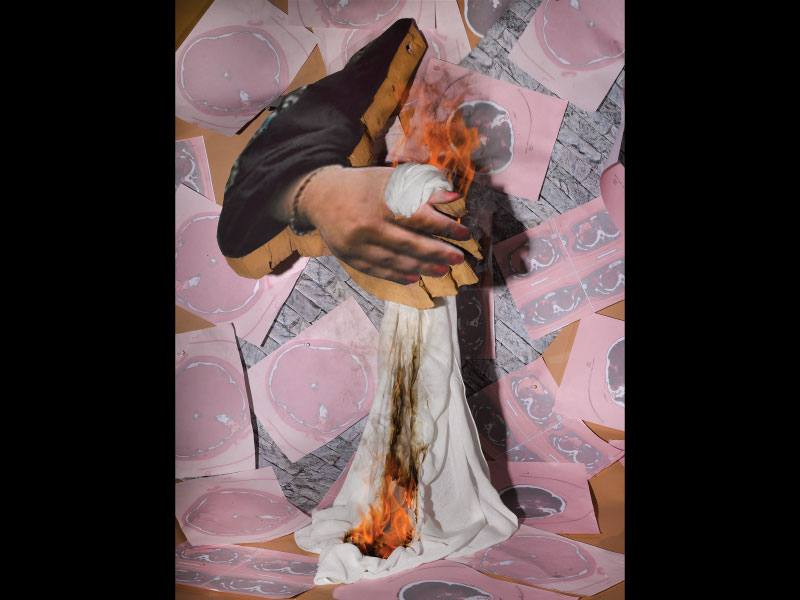 How can art envision alternative or complementary responses to media images of the recent and distant past? 
Join us for a special session of Provocative Art: Outside Your Comfort Zone. For this session of the popular Brandeis class, the wider Brandeis community and the public are welcome to participate in a conversation between Sheida Soleimani, Brandeis Assistant Professor of Fine Arts, and Mahan Moalemi, Harvard University Teaching Fellow. Soleimani and Moalemi will discuss how observing a historical turning point asks for rethinking the politics of exposure and cultures of camouflage. 
This event is held in solidarity with the people who have been taking to the streets of Iran to protest the death of Jina "Mahsa" Amini in the custody of the morality police and in conjunction with the exhibition Peter Sacks: Resistance at the Rose Art Museum. After the conversation, participants are invited to visit the museum to experience this immersive show.
ABOUT THE PARTICIPANTS
Sheida Soleimani is an Iranian-American artist and assistant professor of Fine Arts at Brandeis University. The daughter of political refugees, who were persecuted by the Iranian government in the early 1980s, Soleimani makes work that melds sculpture, collage, and photography, highlighting her critical perspective on historical and contemporary socio-political occurrences in Iran. She focuses on media trends and disseminating societal occurrences in the news, adapting images from popular press and social media leaks to exist within alternate scenarios.
Mahan Moalemi is a critic and curator from Tehran and a current PhD student in the Department of Art, Film, and Visual Studies at Harvard University. He is the co-editor of Ethnofuturisms (Merve Verlag, 2018) and a former Graduate Curatorial Fellow at the Carpenter Center for the Visual Arts in Cambridge, MA.
This program is supported by a grant from the Wolf Kahn Foundation