Encore Presentations: Melvin Edwards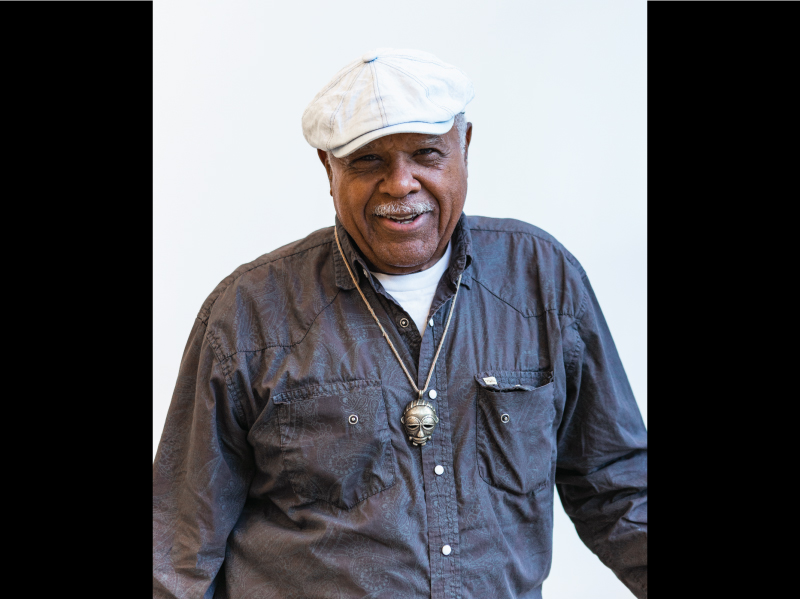 The Rose Art Museum presents Encore Presentations, a new series that highlights standout programs from the museum's archives and its long history of engaging artists in critical conversations.
Melvin Edwards first joined Christopher Bedford, Rose Director and Chief Curator (2012–2016), and Chad Williams, Professor and Chair of the Department of African American Studies at Brandeis University in dialogue in April 2015, in conjunction with the museum's New Acquisitions exhibition and as part of the Art | Blackness | Diaspora series. 
Celebrated for his distinctive sculptures and three-dimensional installations created from welded steel, barbed wire, chain, and machine parts, Melvin Edwards (b. 1937) is considered a pioneer in the history of contemporary African-American art. Perhaps best known for his Lynch Fragments series, his work engages with the history of abstraction and themes of race, protest, and social injustice.
We are pleased to re-air this program and welcome you to visit the Rose to see Edwards' Loving Spiral (2005) and Nigerian Diamond (1978), now on view as part of the exhibition: re: collections, Six Decades at the Rose Art Museum.
This Encore Presentation will be hosted online via Zoom. Registration is required.
This event will have automated closed captions through Zoom. The Rose is committed to making its virtual programs accessible to all. Please email inquiries and requests to Elizabeth Moy, Programs Coordinator, if anything else would make your participation easier.