Virtual Tour: re: collections, Six Decades at the Rose Art Museum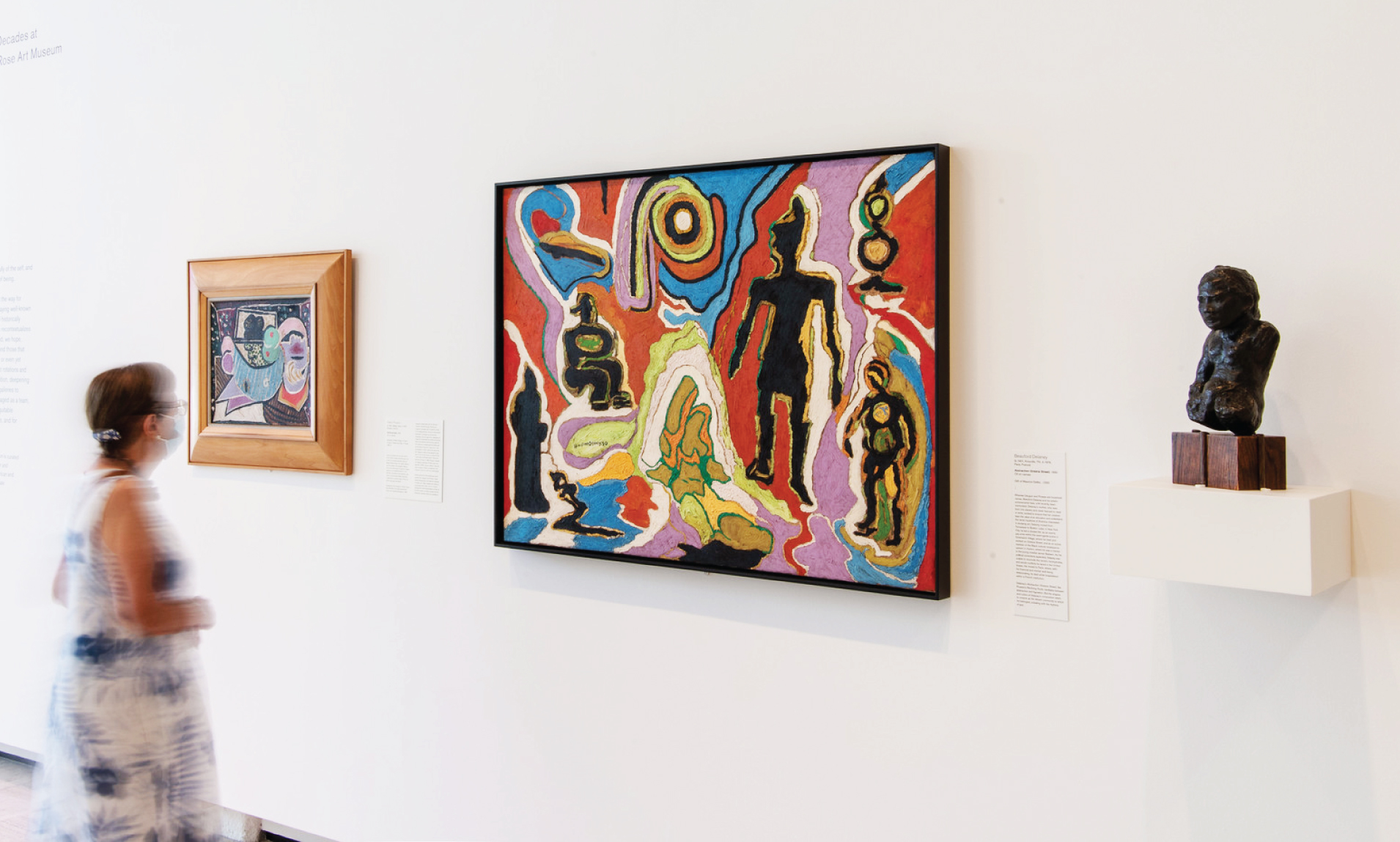 Join our curatorial team for a virtual tour of the museum's galleries. Dr. Gannit Ankori (Henry and Lois Foster Director and Chief Curator of the Rose Art Museum and Brandeis Professor of Fine Arts and Women's, Gender, and Sexuality Studies) and Caitlin Julia Rubin (Associate Curator and Director of Programs) will introduce the exhibition re: collections, Six Decades at the Rose Art Museum, which they co-curated with Dr. Elyan J. Hill, Guest Curator of African and African Diaspora Art. 
This hour-long tour will focus on distinct curatorial groupings, looking most closely at works presented in the museum's first two galleries. re: collections charts new genealogies, linking both iconic and rarely-seen works of art from the museum's permanent collection. In delving into specific pieces and themes, the curators will discuss the genesis of the exhibition and the ways in which a multi-vocal approach provides fresh perspectives and invites new interpretations.