Join the Donor Circle today!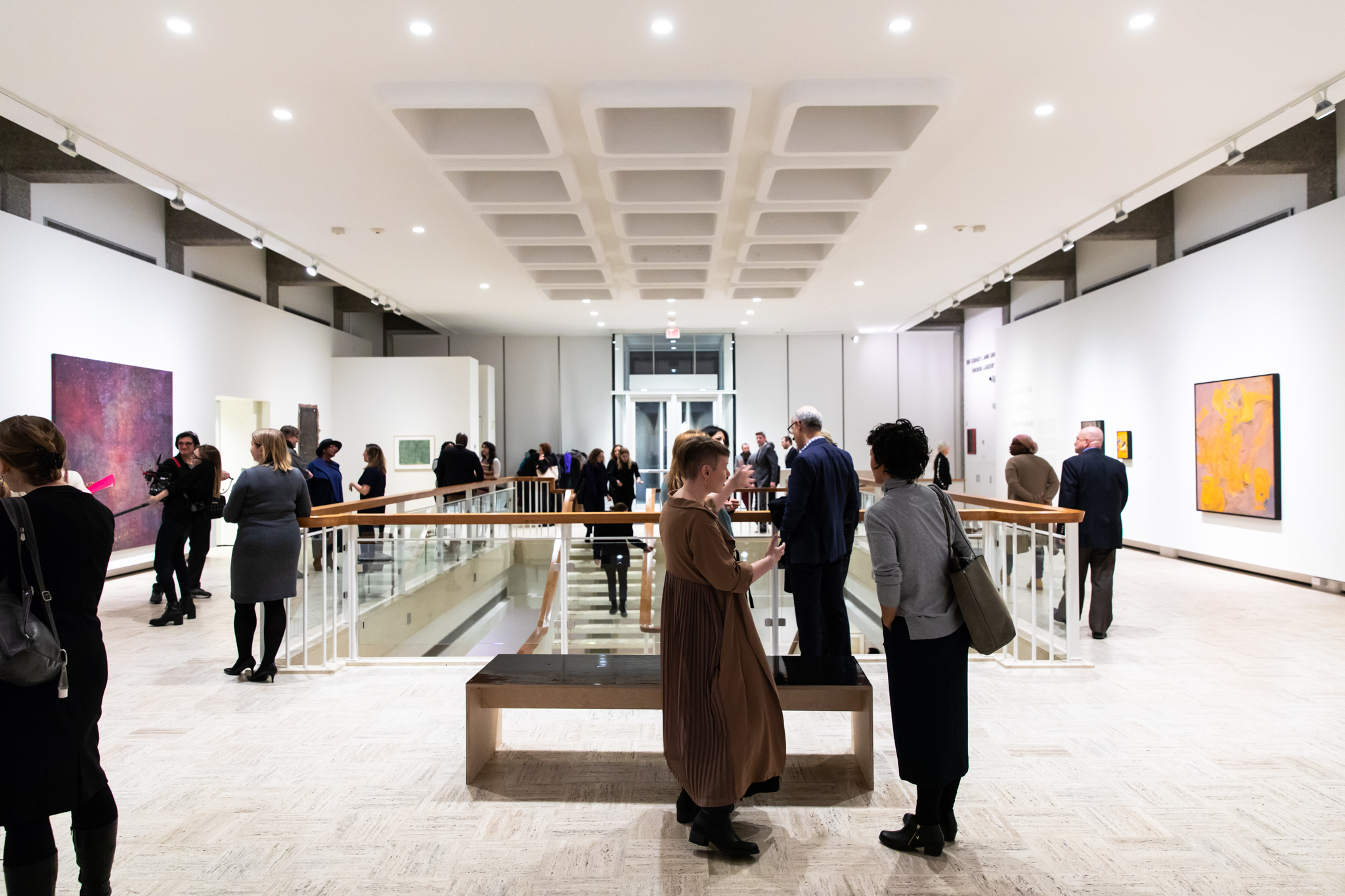 Members of the Donor Circle are vital partners at the Rose Art Museum at Brandeis University. When you join the Rose Art Museum with a leadership gift, you connect with art-loving friends and Brandeis alumni who share your interests in modern and contemporary art. In addition to enjoying special access to Rose Art Museum exhibitions and programs, you receive exclusive access to private collections, art experts, travel programs, and behind-the-scenes access to the museum. Your gifts directly support free admission for all, care of the collection, public programs, and special exhibitions. 
Questions? Contact Marie Longo at 781-736-3438 or marielongo@brandeis.edu.
Advocate ($1,500-$2,999)
Invitation to exclusive previews and exhibition openings
Rose Art Museum electronic news and updates
Recognition in the Rose Art Museum Annual Report (digital)
10% discount on purchase of Rose Art Museum catalogs
Reserved seating at Rose Art Museum events
Rose Art Museum logo'd tote bag
Invitation to special receptions with artists
Complimentary Rose Art Museum catalog of your choice
Invitation to visit artists' studios with Rose Art Museum curators
Recognition in the museum lobby
*All but $100 is tax-deductible
Ambassador ($3,000–$4,999)
Includes all of the above benefits PLUS:
Invitation to visit a private collection with the Rose Art Museum Director 
Opportunity to travel with the Rose Art Museum Director on exclusive art trips nationally and around the world
*All but $100 is tax-deductible
Curator's Circle ($5,000-$9,999)
Includes all of the above benefits PLUS:
Private tour of any Rose Art Museum exhibition for you and your guests
Invitation to private dinners with artists and distinguished guests
Complimentary catalogs of current exhibitions
*All but $500 is tax-deductible
Artist's Circle ($10,000-$24,999)
Includes all of the above benefits PLUS:
Invitation to annual dinner hosted by the Rose Art Museum Director
Invitation to private viewing of recent acquisitions
*All but $1,000 is tax-deductible
Director's Circle ($25,000 and above)
Includes all of the above benefits PLUS:
Private cocktail reception and tour of one Rose Art Museum exhibition for you and your guests when the museum is closed
*All but $2,400 is tax-deductible