Guidelines & Reservations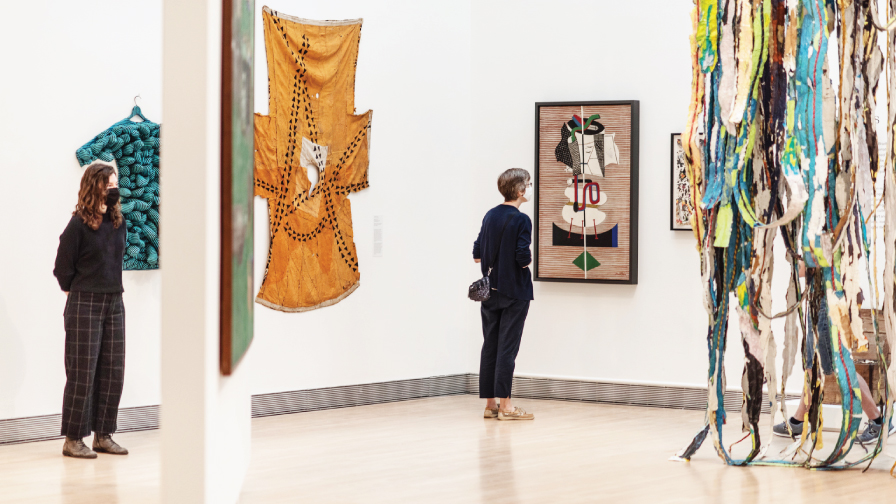 We are thrilled to welcome you back to the Rose! To ensure your safety and the safety of others, please review our visitor guidelines and regulations.
Please note: after making your reservation, you will receive a COVID Health Assessment by email one day before your visit. All visitors are required to complete this assessment within 24 hours before their scheduled visit. You will receive an email confirmation upon completing the Health Assessment; please save this email. You will need to present this email to our staff upon checking in at the Rose.
By entering, visitors agree:
to comply with the Rose Art Museum and Brandeis University policies and rules, including but not limited to wearing face coverings over the nose and mouth everywhere on campus grounds and inside the museum
to adhere to six feet physical distancing guidelines

If you feel sick, have a fever, are experiencing symptoms related to COVID-19, or have had possible exposure to COVID-19, please do not visit the museum.
Expand All
Open museum hours are 11 AM-5 PM, Wednesdays through Sundays. The last reservation each day will begin at 4 PM.
Visitors are required to complete the Health Assessment within 24 hours before their scheduled visit.
To maintain low occupancy, no more than 20 visitors will be admitted per hour. 
Tickets are one per visitor. If you are visiting the museum with others, each visitor must register for their own ticket.
Visitor check-in will be contactless. Visitor Services staff will visually confirm your reservation and that you completed the COVID Health Assessment.
No food or beverage, bags, or umbrellas are allowed in the galleries; lockers are available for personal items.
Face coverings are required to be worn over both the nose and mouth by all visitors inside the museum.
All visitors must observe at least six feet of physical distance between themselves and other parties, including Rose staff.
Visitors must use separate entrance and exit doors as marked.
Directional signage has been placed throughout the building to regulate the flow of foot traffic.
Hand sanitizing stations are present throughout the Rose; personal sanitizers in the galleries are prohibited to protect the artwork on view.
The use of elevators is limited to one person unless a rider needs assistance from another individual.
All museum staff have been trained on new COVID-19 guidelines.
Staff will complete Brandeis University's Daily Health Assessment before each campus visit and be tested twice a week.
Following state guidelines, the Rose Art Museum will have frequent cleaning and daily disinfection.
Custodial staff will keep cleaning logs that include the date, time, and scope of cleaning and will frequently disinfect heavy transit areas and high-touch surfaces.
RESERVE YOUR TICKET NOW