Active Engagement for Healthy Aging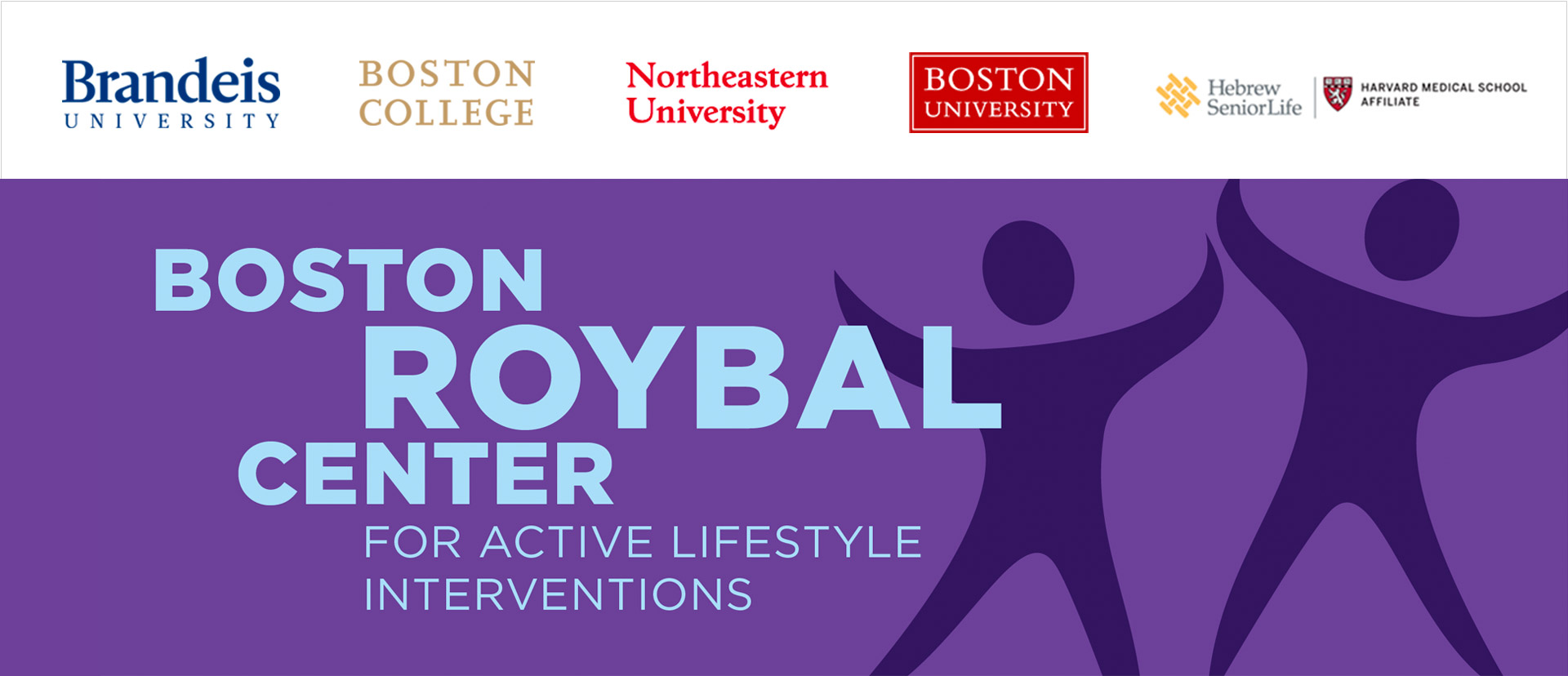 The Boston Roybal Center for Active Lifestyle Interventions (RALI) is dedicated to improving health in middle-aged and older adults by fostering an active and engaged lifestyle.
The Center involves a collaboration among researchers with specialized expertise in healthy aging from five Boston-area institutions. We employ motivational, social, and behavioral strategies as mechanisms to increase and sustain activity, a key ingredient for health and well-being.
Are you interested in increasing your physical activity and using a fitness app? We are seeking family caregivers to join a fitness study! Family caregivers must be providing care to a loved one (e.g., relative, spouse, friend) who is 65 years or older. You must also have an Android smartphone with internet access and Google Play Store.
If you are interested in the study, please click on the following link to sign up and we will get back to you soon!
https://brandeis.qualtrics.com/jfe/form/SV_0PVbGY8Ni1lgpNk
If you have any questions, please contact us at goandgrow@brandeis.edu, or call/text 646-258-3562. This study has been approved by the Brandeis University's Institutional Review Board.
Thank you,
Brandeis University Lifespan Developmental Lab
Watch 2021 Keynote Speaker Angela Duckworth's presentation, Behavior Change
Angela Duckworth, PhD, Rosa Lee and Egbert Chang Professor, CEO and Founder Character Lab, University of Pennsylvania
2022 Roybal Pilot Project applications are due by 5 p.m. EST on January 12, 2022. Letter of Intent due December 1, 2021.
The Boston Roybal Center for Active Lifestyle Interventions (RALI Boston), funded by the National Institute on Aging, is pleased to issue a call for pilot study proposals focused on behavioral interventions to promote healthy aging, especially those that enable middle-aged and older adults to adopt and/or maintain active and engaged lifestyles.
Letter of Intent due to roybal@brandeis.edu by December 1, 2021.
Please submit all application materials online by the deadline: 5 p.m. EST, January 12, 2022.

Pilot Proposal information and application