Meet Our Fellows & Staff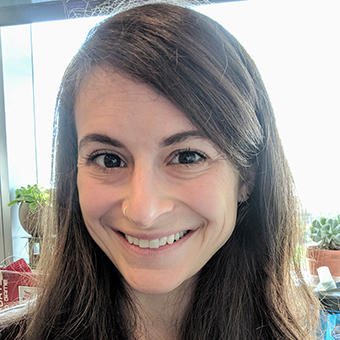 Joey Flyer-Adams
Science Communications Lab Fellow
Joey Flyer-Adams
 has a BA in molecular cellular biology and is a neuroscience doctoral student in the Griffith lab, where she studies neural circuits regulating memory. Joey fell in love with effective communication in high school, when she learned to teach complicated concepts with approachable shapes and colors. She has now mentored students for over ten years, and is excited to teach you skills to improve any stage of your written or visual work. Joey has co-authored several peer-reviewed papers and presented at multiple conferences. As a neuroscientist and illustrative artist, Joey was an invited speaker on the 2015 Leonard Bernstein Arts Festival panel "Creativity in Neuroscience," and especially enjoys using her artistic background in designing talks, posters and figures.
Srinivas Gorur-Shandilya
Science Communications Lab Fellow
Srinivas Gorur-Shandilya
 is a postdoctoral fellow in Eve Marder's lab. He studies how neurons behave under extreme conditions using machine learning. Many years ago, he used to give terrible talks and write confusing papers. After an ordeal by fire during his PhD at Yale, he learnt what makes for an engaging talk, or a crisp written report. He is here to share these recipes with you, so you don't have to bumble around like he did. Outside his work, he dabbles in photography and writing, of which you can see examples on his 
website
. Make an appointment with Srinivas to brainstorm ideas, polish your talk, or make your paper brisk and succinct!
Katie Kimbrell
Science Communications Lab Fellow
Katie Kimbrell
 is a PhD candidate working on a molecular and behavioral neuroscience project in the Labs of Suzanne Paradis and Donald Katz. She works to find out if a molecule that alters the connections between neurons affects learning. Katie has a unique path to science, arriving only after first pursuing a career in fine arts. As an artist she drew inspiration from astrobiology to the beauty of neuronal culture and became so increasingly fascinated with science that choose it to be her career. She still loves thinking visually and is especially happy to work you on posters, presentations, and resumes.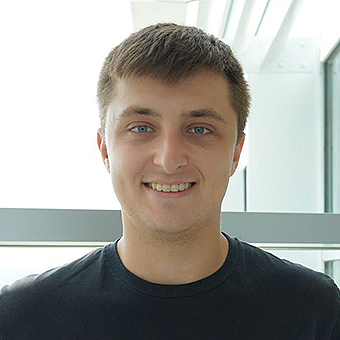 Chris Konow
Science Communications Lab Fellow
Chris Konow
 is a PhD student in Prof. Irv Epstein's lab, where he studies pattern development in growing systems. His first major experience in science communication came as an undergrad doing a REU in Germany, when he had to interact and communicate with an international group of scientists. He realized then that communication flows most naturally when science is presented as a story because it provides an underlying structure that the audience can engage with, even when discussing more specific technical details. Since then, he has implemented this concept over numerous poster presentations in local, national, and international conferences. A recipient of a 2018 Outstanding Teaching Fellow award, Chris looks forward to helping you use your science's story as a foundation for REU, job, and graduate school applications.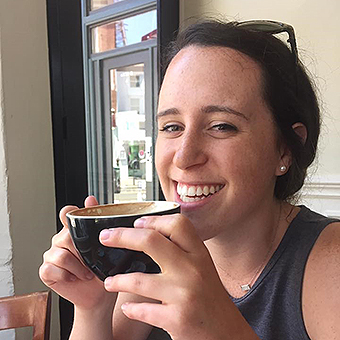 Michelle Langton
Science Communications Lab Fellow
Michelle Langton
 is a Biochemistry PhD student researching the function of metal containing proteins. Prior to Brandeis, she received a BS in Chemistry from Siena College. Originally, Michelle was interested in pursuing a career in journalism until she realized she could combine her love for writing with her passion for science. Her epiphany: science is a story in itself; it just needs a good storyteller. Michelle's mission is to make you the best scientific storyteller you can be! She is excited to help you share your story and is eager to assist with any project ranging from elevator pitches to manuscripts!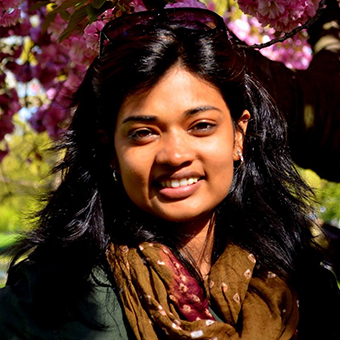 Lishibanya Mohapatra
Science Communications Lab Fellow
Lishibanya Mohapatra
 is a post-doctoral fellow in the Physics Department, studying mechanisms by which cells control the size of their organelles. She realized the importance of good communication skills when she, a trained physicist, presented her first research poster at a Biology Conference. The attendance at the poster was abysmal, prompting her to revamp her presentation and communication style. After a couple of years of observing what others were doing right, and incorporating those elements in her presentations, her efforts were finally rewarded when she was awarded the 'Best Poster' award at a prestigious Gordon Conference. She's eager to share what she learned with you. 
Making figures for posters or designing talks – she's excited to help you share your research in your unique way.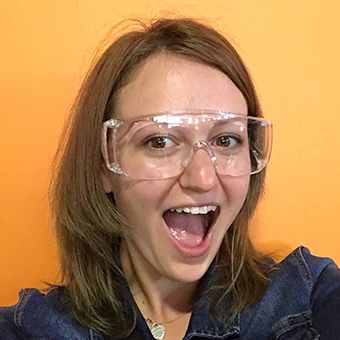 Janna Lowensohn
Science Communications Lab Fellow
Janna Lowensohn
 is a PhD student with Prof. Ben Rogers in the Physics department. Their work uses DNA as a biological glue to build self-assembling materials. Their research lies in the intersection of Physics, Biology, and Chemistry. After teaching for 4 years at the high school and college levels, they can boil down a complicated subject into "plain" language to be understood across disciplines. Janna has served as a poster judge at Brandeis and regularly speaks at international scientific meetings. In pursuit of their Best Speaker award and a published manuscript, they have become proficient in Adobe Illustrator and are now a PowerPoint tamer. Their mission is to make science more engaging.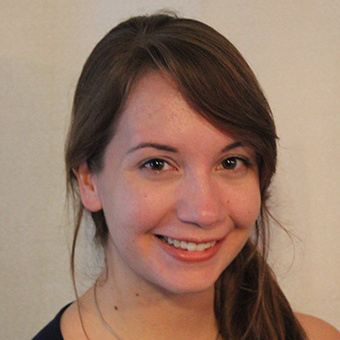 Claire Symanski
Science Communications Lab Fellow
Claire Symanski
 is a neuroscience PhD student in the Jadhav lab, studying the brain network mechanisms that allow us to recall memories and use them to guide our actions. As a result, she gets to have fun playing with rats and training them to do memory-based tasks. In her presentations, posters, and writing, Claire strives to communicate her science to be as accessible as possible for her audience. She has a specific passion for helping peers design slides and figures that are clear and concise while being attention-grabbing and aesthetically pleasing. Claire is excited to work with you on any kind of science communication that you want to improve and is eager to learn alongside you in the process.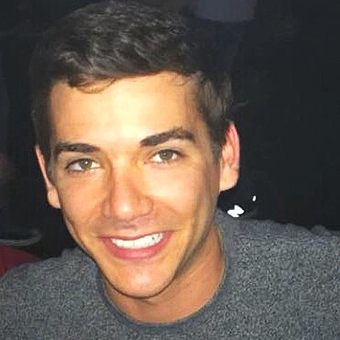 Bradly Stone
Science Communications Lab Fellow
Bradly Stone
 is a PhD candidate working with Dr. Don Katz in sensory systems Neuroscience. His research investigates how general biological and psychological factors of body states, like sickness, affect the way tastes are perceived and, thus, impact feeding behavior. Bradly enjoys reading and writing in the sciences; particularly aiming to span bridges between scientific disciplines. Having attended a writing intensive high school, Bradly has always been intrigued with editing research abstracts/manuscripts in a way that maintains the author's voice yet captures a broader audience—research lays flat without being able to convey relevancy across fields. Bradly is enthusiastic about working with you on your brainstorming, writing, and oral presentations.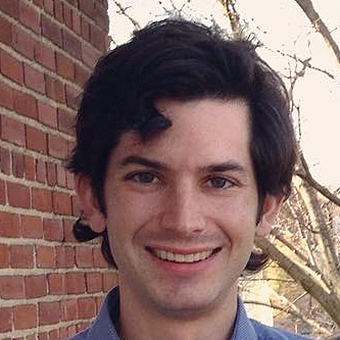 Timothy Wiggin
Science Communications Lab Fellow
Timothy Wiggin
 is a postdoctoral fellow with Leslie Griffith in the Neuroscience department. Tim uses flies to better understand sleep and memory. In 2008, while doing a tech demo in Vienna, he realized that his unskillful enthusiasm for his research wasn't enough to engage a broader audience. He has spent the time since then learning to communicate his science more fluently, because even the best research doesn't tell its own story. He would be excited to work alongside you on sharing your project, big or small, with the world.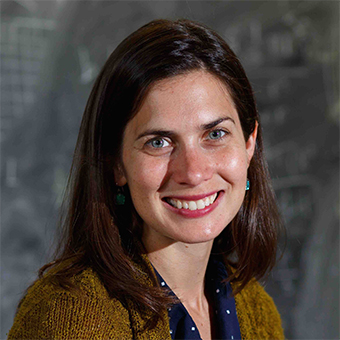 Anique Olivier-Mason
Program Director, Communication Lab
Dr. Anique Olivier-Mason
 launched the Brandeis Science Communication Lab in the Fall of 2017 and is its program director in addition to her role as the Director of Education, Outreach and Diversity of the Brandeis Materials Research Science and Engineering Center (MRSEC). Anique attended the 2017 MIT Communication Lab Summer Institute and was inspired to bring their model of a discipline-specific peer-coaching program to Brandeis. Anique's dedication to science communication stems from her drive to improve scientific literacy by lowering unnecessary barriers that prevent people from engaging in science and engineering. As a bench-trained scientist, she has taught many courses including Responsible Conduct of Research ethics, the MIT Kaufman Teaching Certificate Program (KTCP) course, and undergraduate genetics. She believes in the power of peer-coaching as a method of improving an entire community's ability to communicate effectively.