PhD Program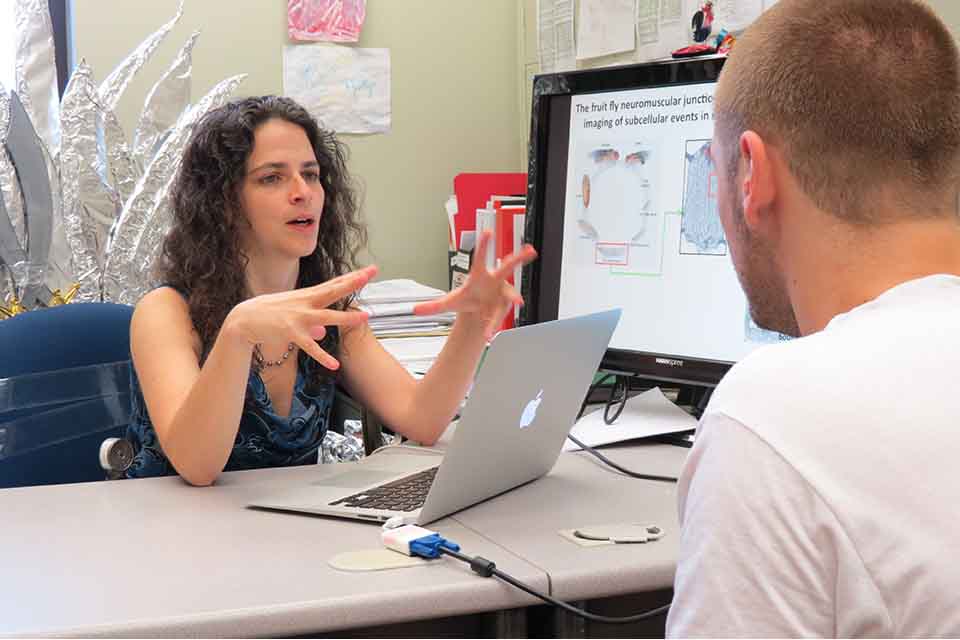 The MCB PhD program at Brandeis provides supportive and close-knit community conducting internationally recognized research at the frontiers of molecular, cell, developmental, chemical and neurobiology.
Why do MCB PhD students choose Brandeis?
The world class research program
Our distinguished faculty include winners of the Nobel Prize, Gruber Prize and Thomas Hunt Morgan Medal, a Howard Hughes Medical Investigator and members of the National Academy of Sciences as well as Searle Scholars, Pew Biomedical Scholars, Sloan Research Fellows, NSF CAREER and NIH Director's New Innovator awardees.
The supportive and collaborative research environment
Brandeis is a unique institution, with a world class research enterprise embedded in a small liberal arts university. This environment fosters interdisciplinary and collaborative research and encourages personal interaction between students and faculty that is difficult to achieve at larger institutions.
Rigorous training in critical thinking, quantitative approaches and scientific communication.
The MCB PhD program is designed to produce confident scientists with the skills needed to succeed in a variety of career paths. Flexible course requirements allow students to focus on their area of interest while providing training in cutting-edge methods and quantitative data analysis. Students sharpen their communication skills by attendance and participation in weekly journal clubs, colloquia, and research seminars. "Pizza talks" provide each student with a yearly opportunity for feedback on their dissertation research from the entire MCB and Neuroscience community. In addition to their thesis advisor, research progress is monitored by a thesis committee comprised of three faculty members, enabling each student to develop a network of mentors. 
Career Tracks for PhD alumni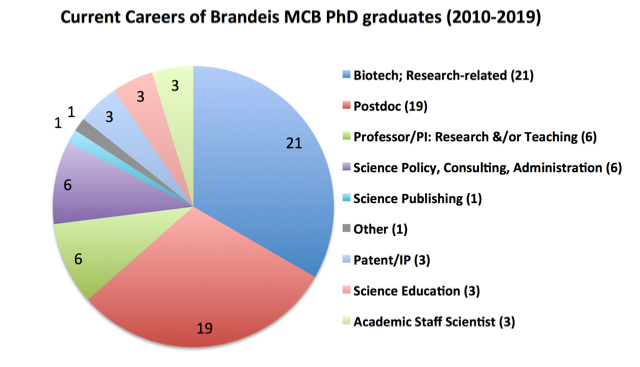 The Greater Boston research hub
Brandeis is located in Waltham, Massachusetts, on America's Technology Highway, just 10 miles west of Boston/Cambridge. This vibrant research center provides unparalleled career opportunities.