Lectures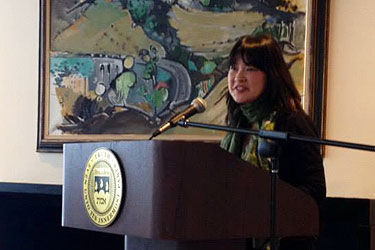 The Tauber Institute organizes numerous lectures throughout the academic year to keep Brandeis faculty and staff abreast of current research and trends in all fields of Jewish Studies. In addition, the Tauber Institute also organizes thematically-based lecture series designed to provide students and academics with a more in-depth look at a particular area of scholarly inquiry.
---
56th RAWIDOWICZ LECTURE
On Wednesday, November 13, 2019, the Tauber Institute will host Professor Michael (Buzzy) Fishbane, Ph.D. '71, to deliver the 56th Annual Simon Rawidowicz Lecture, "Natural Supernaturalism: Themes of Mystic Light and Despair in the Poetry of Chaim Nahman Bialik." Professor Fishbane is the Nathan Cummings Distinguished Service Professor of Jewish Studies at the University of Chicago. The event will be held in Rapaporte Treasure Hall at 7:30 pm.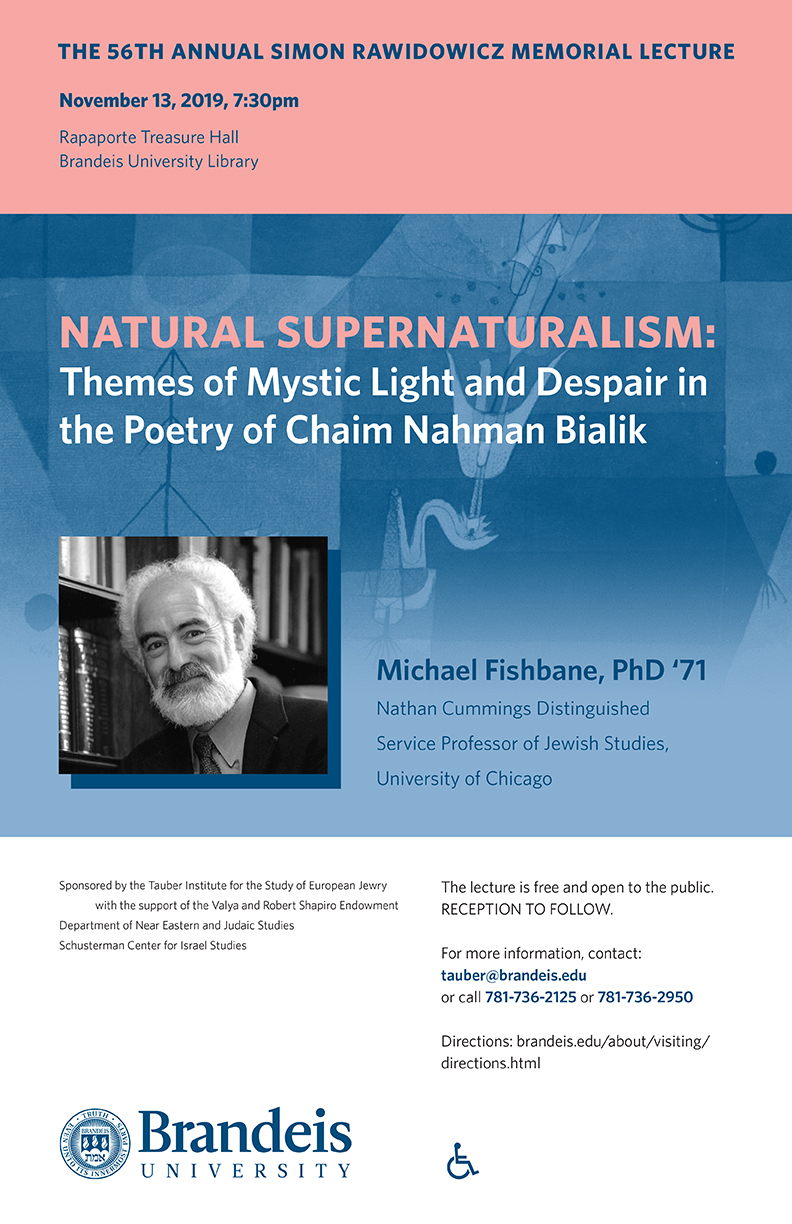 ---
MOYN: RIGHTS AND NATIONHOOD
On Thursday, November 8, Samuel Moyn (Yale University) delivered the 55th Annual Simon Rawidowicz Memorial Lecture, "Rights and Nationhood from 1948 to the Present." The Rawidowicz Lecture is sponsored by the Tauber Institute for the Study of European Jewry, with the support of the Valya and Robert Shapiro Endowment, the Department of Near Eastern and Judaic Studies, and the International Center for Ethics, Justice and Public Life.