Research Award Recipients
Congratulations to this year's Tauber Institute Graduate Research Award recipients!

Maham Ayaz - "Development of Citizenship and Nationality in Israel, in Law and Society"

Yair Bar Zuri - "Micha Yosef Berdiczewsky, Yosef Chaim Brenner and Aharon David Gordon"

Benjamin Steiner - "Ketubot of the Bevis Marks Synagogue"
Research Grants
Congratulations to this year's receipient of the Undergraduate Research Award!
Hannah Kressel '20
    "Beyond Brisket and the Balaboosta: Female Artists Unravel                      the Prescribed Roles of Women in Judaism"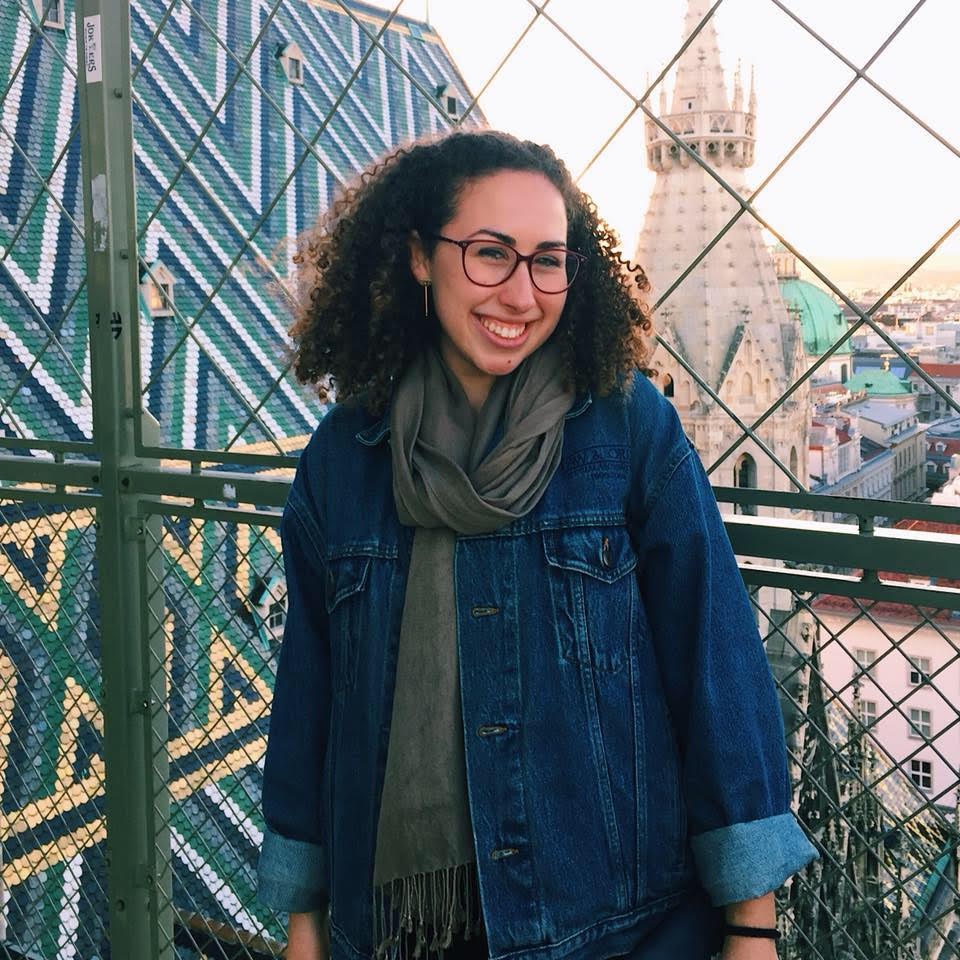 Hannah's research project will explore how Jewish women artists
depict the relationship between Jews and food – now and in the past. More specifically, it will focus on how these artists use representations of ritual, dress, and above all food and its preparation to upend prescribed female roles in the Jewish world, studying art exhibits in areas such as Tel Aviv, Chicago, and New York City.
Graduate Research Awards
The Tauber Institute is now accepting grants for master's thesis and doctoral dissertation research in any academic discipline related to Jewish Studies.* Individual grants of up to $5000 will be awarded to cover travel expenses (such as visits to archives), purchase of research materials such as microfilm (but excluding books), and costs of data collection and processing. The application deadline is December 10, 2019. Proposals should be submitted to our offices in Lown 306 or to tauber@brandeis.edu. Click the flyer below for more details.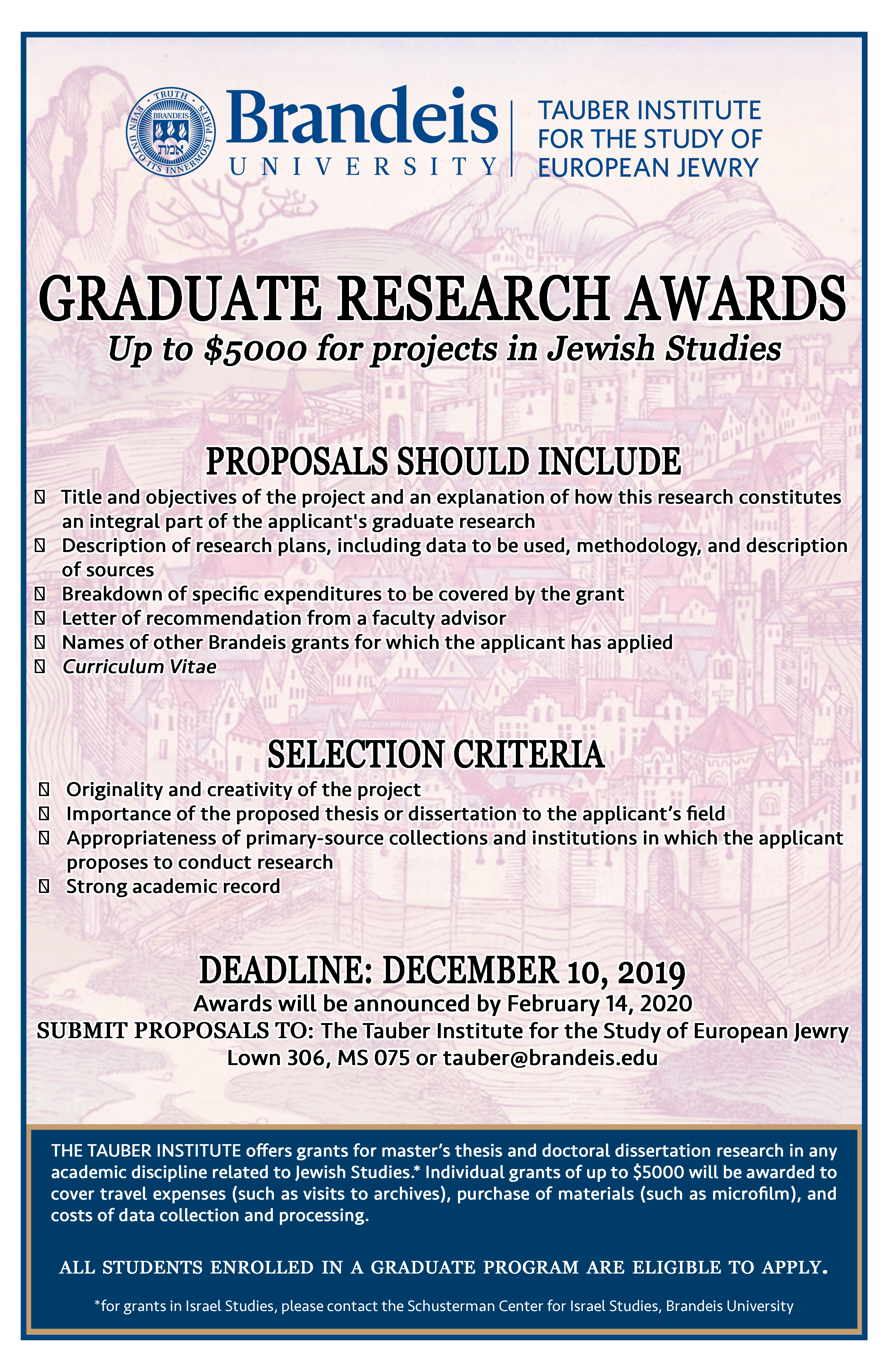 Eligibility
All students enrolled in a graduate program are eligible to apply. Preference will be given to students who have successfully completed their course work by the end of the 2019-2020 academic year.
Proposals should include:
title and the objectives of the research project and an explanation of how this research constitutes an integral part of the applicant's graduate research
description of research plans, including data to be used, methodology, and description of sources
breakdown of specific expenditures to be covered by the grant
letter of recommendation from a faculty advisor
names of other Brandeis grants to which the applicant has applied

curriculum vitae
Selection Criteria:
originality and creativity of the research proposal
importance of the proposed thesis or dissertation to the applicant's field
appropriateness of primary-source collections and institutions in which the applicant proposes to conduct research
strong academic record
Decisions concerning applications will be made on the recommendation of the Faculty Advisory Committee of the Tauber Institute.

* For grants in Israel Studies please contact the Schusterman Center for Israel Studies, Brandeis University.
SUBMIT PROPOSALS TO
The Tauber Institute for the Study of European Jewry
 Lown 306; Mail Stop 075
DEADLINE DECEMBER 10, 2019
Proposals will be accepted online sent to: tauber@brandeis.edu
For more information: 781-736-2125; Fax: 781-736-2070;
Email: tauber@brandeis.edu;
http://www.brandeis.edu/tauber
Read our Grant Writing Guide for Tauber as well as other grants, prepared by Professor ChaeRan Freeze. See also a sample proposal to NEH by Professor Freeze. Also see our listing of available grants.