Spinoza's Challenge to Jewish Thought
Writings on His Life, Philosophy, and Legacy
Daniel B. Schwartz, ed.
Key works about Spinoza's critical role in the formation of modern Jewish identity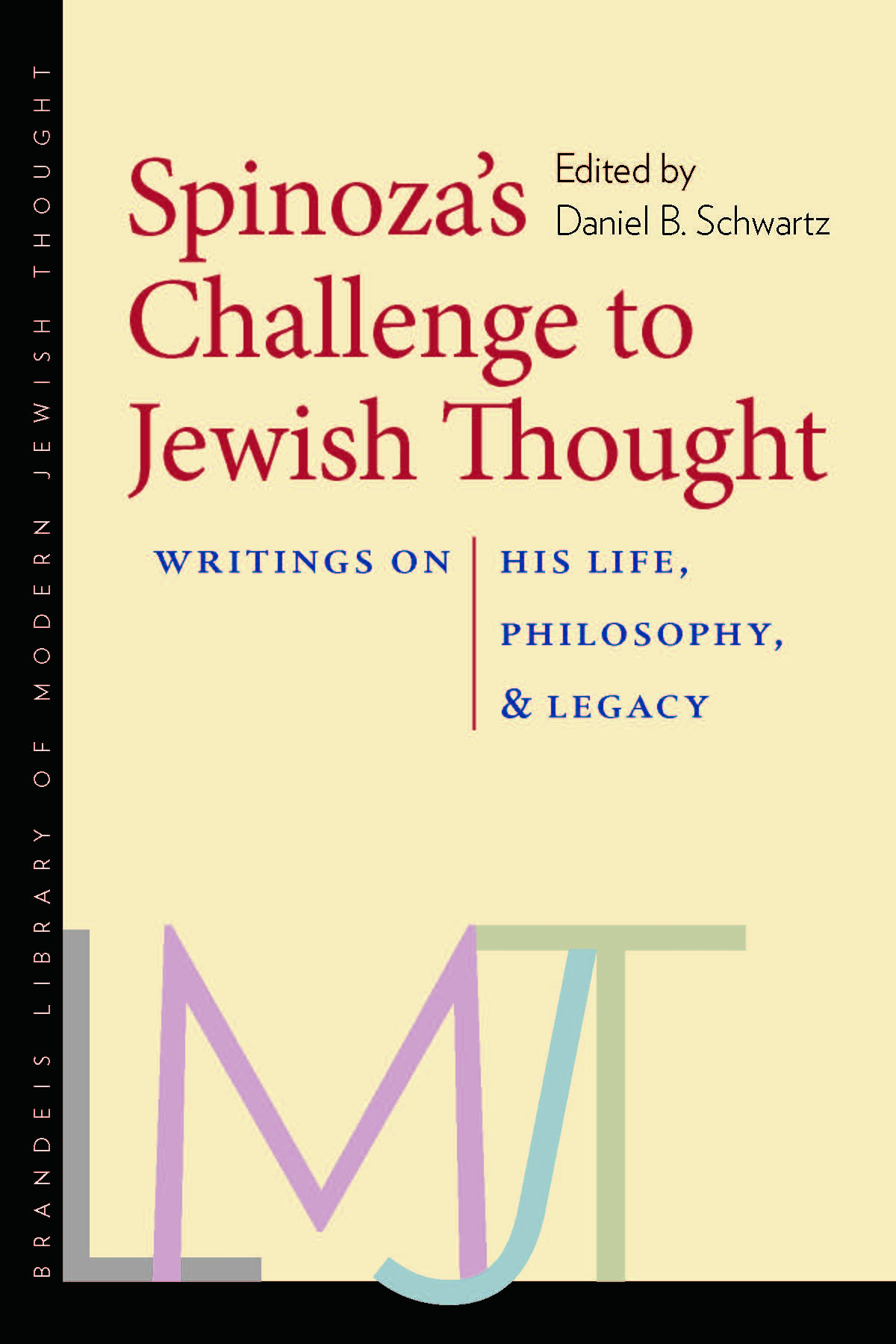 "This collection of Jewish views on, and responses to, Spinoza over the centuries is a most welcome and extremely useful addition to the literature. That it has been edited by an expert on Spinoza's legacy in the Jewish world only adds to its value." - Steven Nadler, Evjue-Bascom Professor in Humanities, University of Wisconsin
"Just like the figure of Jesus, Spinoza served as a mirror for many, probably most, modern Jewish thinkers, a mirror through which one can detect various attempts and failures to draw the boundaries of 'modern Judaism.' In this fascinating anthology, Daniel Schwartz invites the reader to follow the trails of these thinkers and writers, and draw her own conclusion as to the reason for their engagement with the riddle of B.d.S." - Yitzhak Y. Melamed, Charlotte Bloomberg Professor of the Humanities, Johns Hopkins University
DANIEL B. SCHWARTZ is Associate Professor of History, George Washington University.