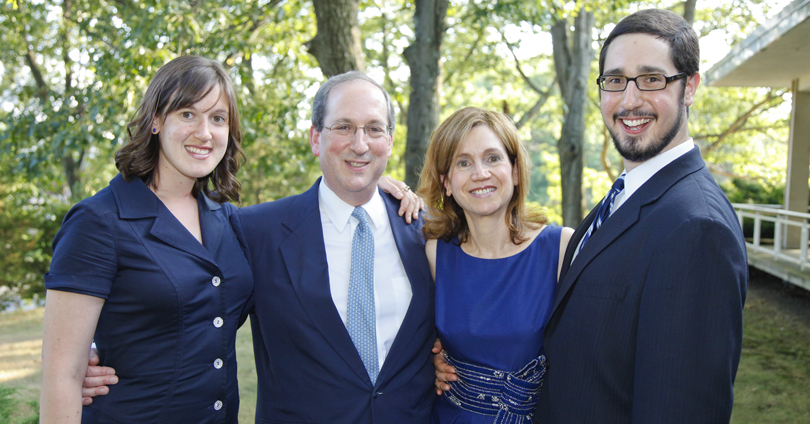 Parent Support
Donor support allows Brandeis to educate the best students regardless of need, maintain a world-class faculty, and offer dynamic cocurricular and extracurricular programming.
If you are interested in making a gift to the Parents Fund or joining the Parents Advisory Council, please email us.
Meet the Lawrences
Dear Brandeis Parent,
As a Brandeis parent, you have a special role in the Brandeis family. I know that have a particularly strong interest in our university and the unique educational experience that your child is enjoying on campus.
Since becoming president in January 2011, I have been impressed by our students. They are bright, creative, energetic and enthusiastic young adults, and are eager to learn, assume leadership positions and make their mark on the world. In so many ways, they are what make Brandeis the special place that it is.
My wife, Kathy, and I have had the pleasure of getting to know many of our students at Brandeis events, impromptu discussions on campus and small dinners that we regularly host at our home in Waltham. We look forward to meeting you on your next visit to campus.
I am committed to ensuring that Brandeis remains a global research university dedicated to the liberal arts, scholarship, close faculty-student engagement and social justice.
Kathy and I wish you and your children an exciting new academic year.
Fred Lawrence