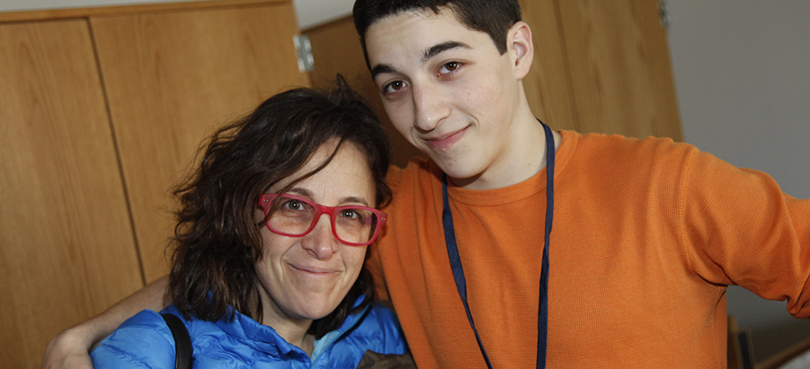 Stay Connected
Our official mobile app, Brandeis Mobile, allows you to stay connected to the university anytime, anywhere.
The app is available for iPhone or Android devices.
Follow Us

Stay Informed
Brandeis Parents & Families Facebook Group
This brand new group is a great place to get campus news and announcements, ask questions, share advice and stay connected with Brandeis and each other. Join today!
Brandeis University on Social Media
Follow Brandeis on Facebook, Twitter, Instagram and YouTube. Many of Brandeis' departments, centers and administrators have their own accounts on social media if you seek more specific news and announcements. 
Emergency Alerts
Brandeis students may register three phone numbers that will receive emergency alerts. Have your Brandeis student follow these instructions to register your phone number in SAGE. Parents with registered email addresses may also receive email alerts.
Official University News and Publications
Student News and Publications
The Brandeis Hoot – an independent weekly student newspaper published on Fridays
The Justice – an independent weekly student newspaper published on Tuesdays