Karpf & Hahn Peace Award Recipients
Brandeis Bridges
2016-2017
Through the student leadership fellowship, members will embark on a ten-day trip over February break to Rio De Janeiro, Brazil. The fellowship allows students to build deep and meaningful conversations with one another over issues of race and identity.
Gilberto Rosa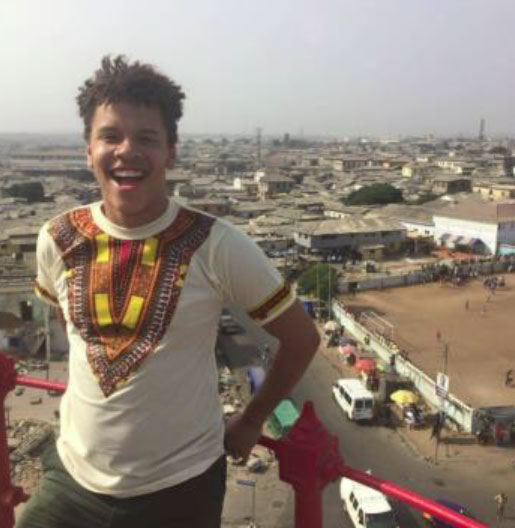 2016-2017
Gliberto is traveling to La Vega, Bonao, Santo Domingo, and Puerto Plata in the Dominican Republic to photograph communities and visually show the effects that colonialism had in those regions. These images will eventually become a photo book of the current issues affecting Caribbean countries as a result of colonialism.
Global Brigades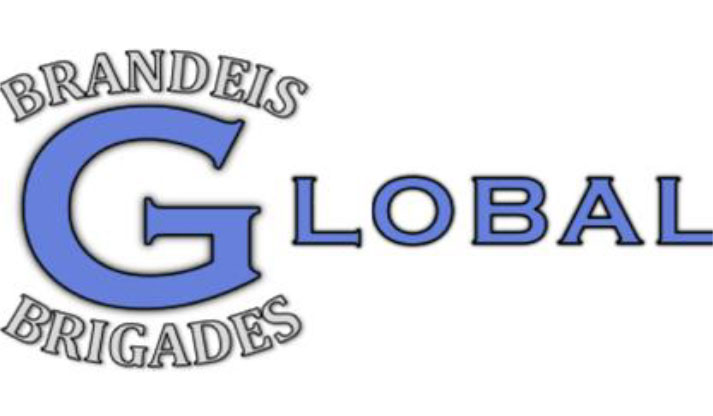 2016-2017
Global Brigades will be funding resources for a children's library in Honduras to help teach topics such as the value of investments, the reciprocal nature of helping community members, and common responsibilities in order to take control of their economic future.
Jessica Star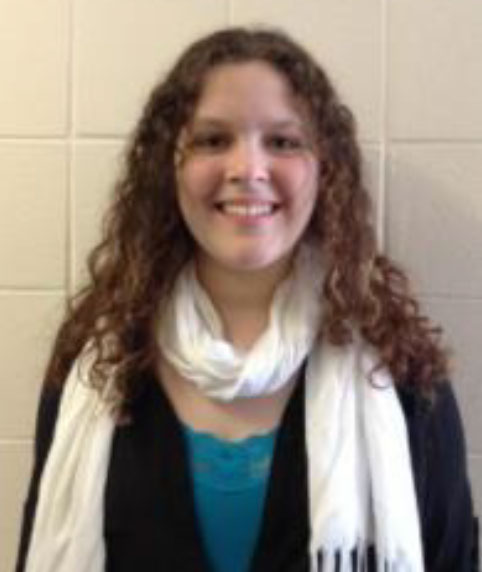 2016-2017
Jessica's project will be an ensemble production of six to eight students that highlights the personal and social costs of non-violent protest, with the intention of performing this piece for the Brandeis community.
Marcelo Brociner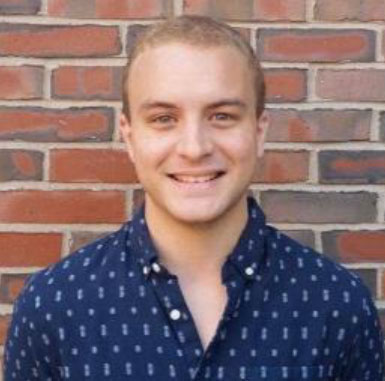 2016-2017
Marcelo will curate an exhibition in Hanoi, Vietnam to showcase between sixteen and eighteen of the paintings and posters that his grandfather Rene Mederos created during his two visits to Vietnam. He is also featuring a number of contemporary Vietnamese artists whose works will be showcased at the exhibition.
Matt Hoisch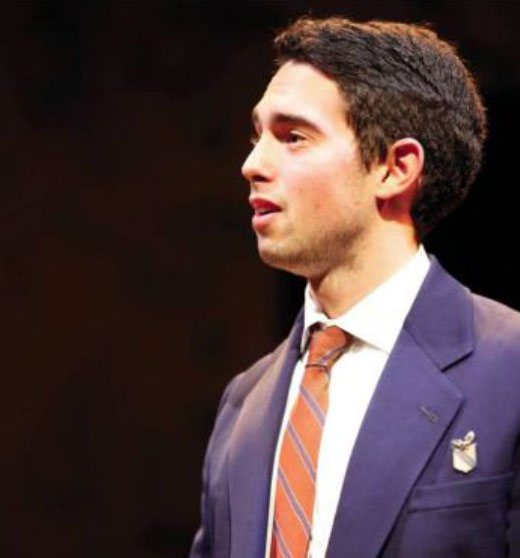 2016-2017
Matt will be attending the Sustainable Water Management Conference and will then use his experience as inspiration to curate the Second Annual Climate Change Art Exhibition, an event bringing together student artists of diverse artistic mediums to create pieces reflecting on climate change and its impact.
Anni Long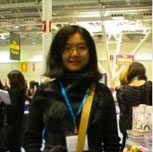 2015-2016
Anni will partner with Media Monitor for Women Network in Beijing, China to initiate a series of inspiring feminist lecture-forum events. The goal of this project is to plant the seeds of feminism in a conversational way.
Project Update: Anni's project is still on the preparation level; she is currently working on the website constructions and the preparation for recruiting speakers. 
Brandeis Bridges
2015-2016
The Brandeis Bridges group will be traveling to Ghana to enhance discussions regarding the topics of identity and peoplehood from a non-western approach. They will also be learning about homeland and Diaspora for Black and Jewish communities. 
Project Update: The Brandeis Bridges fellowship trip occurred over February break and was emotional, challenging, and transformative for all involved. Through in-depth conversation, they engaged with Ghanaian culture and history, discerning how that history informs Diaspora. Since their return, Bridges has worked towards sharing their experience and values with the Brandeis community through several events. 
Brontë Velez
2015-2016
Brontë is creating a video artwork that embodies Alice Walker's story "The Flowers," serving as an elegy to the remnants of slavery. The piece, along with her senior thesis, will regard the history of indigo cash-crop slavery. 
Project Update: Brontë is still in the creation process of her video, exploring the trauma carried in the wombs of black womyn and the trauma carried in the earth as womb. It navigates the transformation and exorcism of embodied traumas through movement while also highlighting the forced migration of womyn in the African diaspora and the things they are forced to carry, be it trauma, children, men, themselves, all in one body. 
Leah Susman

2015-2016
Leah will be working with the Brandeis Al-Quds Student Dialogue Initiative to bring a group of 7 students and faculty members from Al-Quds (a Palestinian University in East Jerusalem) to Brandeis for a week. This will act as a step toward reestablishing the academic partnership between the two schools. These representatives will help foster meaningful discussion. 
Project Update: On March 22, 2016, the first student-organized visit of Al-Quds students to Brandeis occurred. Al-Quds students shadowed their Brandeis counterparts in classes, the group engaged in text studies and recorded interviews of their experience as part of an ongoing Oral History project. Students from both universities also engaged in experiential learning and team-building exercises and discussed why establishing a partnership is critical to our lived experiences and values in varying ways. The delegation was an active step toward reestablishing Brandeis' partnership with Al-Quds. 
Linda Phiri

2015-2016
Linda, through an online magazine, will be providing a space where the voices of refugees can be heard. The magazine will be entitled "Moments in Time," and is a compilation of fictional or biographical stories written by refugees in Recife, Brazil. 
Project Update: On April 8, 2016, Linda launched "Moments in Time," the publication that was worked to capture the lived experiences of refugees in Recife, Brazil, through their own words and on their own terms. 
Alina Pokhrel
2014-2015
Creating a documentary that captures the peaceful and creative ways in which the citizens of Kathmandu are forming alliances to advocate for green spaces and alternate forms of transportation.
Lorelei Vener
2014-2015

Assisting with hosting a series of educational workshops at the Upega learning center, and to record the ethnographic experience of technological learning centers in Tiapapata, Samoa in the form of a documentary film.
Ngobitak Ndiwane
2014-2015

Educating on the prevalence and treatment of mental illness in Hagley Gap, Jamaica, in collaboration with Blue Mountain Project, a grassroots NGO.
Rohan Naraynan
2014-2015

Rohan will be staging a series of performances (combined with some experimental film elements) of his slam poetry pieces which tackle subjects like structural violence, stereotypes, and societal injustice. His performance will take place in Chums in the Spring semester.
Sara Taylor
2014-2015
Conducting a study of folk cultures of the pastoral and semi agricultural communities of Challakere Amrit Mahal Kaval, Chitradurga (India).
Selene Campion
2013-2014
Encouraging interfaith dialogue with discussion groups and elementary schools in Paris.
Tomi Jaiyesimi
2013-2014
Conducting an oral hygiene education program in South Africa.
Jennifer Largaespada
2013-2014
Co-running a camp at a community theater in Hialeah, FL.
Iosefa Percival
2013-2014
Making technology accessible for village communities in Samoa.
So Hyun Shin
2013-2014
Working on a peacebuilding theater project with North Korean refugees in South Korea.
Abie Troen
2013-2014
Returning to Kenya to hold a screening of short documentary films that he is creating for the Kenyan street vendor's alliance.
Shota Adamia
2012-2013
Photographic and first-hand perspective with the locals regarding the ties and disputes of Northern Ireland, Republic of Ireland and the UK.
Natan Odenheimer
2012-2013
Conducting 5 informal, non-affiliated meetings of teams in special units in the Israeli army and a young Arab-Israeli leader.
Sarah Van Buren
2012-2013
Implementation of a domestic violence module in an existing midwife education program for community-based health workers from rural regions of Timor Leste.
Jessye Kass
2011-2012
Working with an NGO in Ghana, which provides free therapeutic art programs to children living in poverty, or with special needs or who have been victims of sexual abuse.
Irfan Amali
2011-2012
Teaching Muslim Children in the Waltham and Brighton areas the 12 values of peace and tolerance using a creative module.
McKenzie Strobach
2011-2012
McKenzie was chosen by the Women's International League for Peace and Freedom to attend the Practicum in Advocacy at the United Nations Headquarters in New York.
Renana Gal
2011-2012
Working with The Women's Equity in Access to Care and Treatment American-Rwandan Organization in order to use theater as a tool that can help the young Rwandan generation to process their national trauma.
Noam Shouster
2010-2011
Building a year-long youth initiative for young HIV+ women and children in Rwanda.
Claire Cooper and Anna Khandros
2010-2011
Creating a partnership between an after-school program at the Shatila Refugee Camp in Beirut, Lebanon, and students at Brandeis University.
Ashraf Hussein
2010-2011
Speaking appearance at a New York synagogue.
Noam Shouster
2009-2010
Building a year-long youth initiative for young HIV+ women and children in Rwanda.
Nicole Fox
2009-2010
Travel with the Global Youth Connect human rights delegation to Rwanda.
Marnina Cowan
2009-2010
Establishing "Musika Rox," a cross-cultural performance group at Brandeis, committed to a non-violent end to the Israeli-Palestinian conflict.
Becky Sniderman
2009-2010
Travel to Mississippi to participate in a meeting of the Mississippi Truth Project and conduct research related to senior thesis.
Kathleen Rees
2009-2010
Organizing an art workshop for low-income women who are a part of the Waltham School.