Engaging with the Broader Community
Watch a video about Stephanie Johnson '13 and her work at the Advocacy Clinic.
Read about Housing Advocacy Clinic in Rutgers University Press Civic Engagement Journal
Clinic Video by Madeline Stix, '12
Current Housing Clinic Student Coordinators:
Annie Abrams '17
Rachel Lederer '19
Emily Thiem '19
Gerrianna Cohen '18
Shimon Mazor '16
Anna Yeh '16
Past Clinic Student Leaders
Each were essential in the clinic's co-creation and continuous evolution:
Gabriella Wertman '09 *founding clinic coordinator
Laura Hazan '15
Maia Rodriguez-Semp '15
Molly Lortie '14
Stephanie Johnson '13
Tyler Belanga '12
Yeiri Roberts '12
Abigail Steinberg '12
Robyn Blumberg '11
Carly Greenberg '11
Quincy Auger '10
Paul Balik '10
Chelsey Dionne '10
Housing Advocacy Clinic
The WATCH Housing Advocacy Clinic is a free, drop-in service for low-income residents in the Waltham area, created by Professor Laura Goldin with her interns and staffed by trained Brandeis students from her community-engaged learning classes and the Martin Luther King Scholars and Friends club.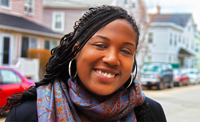 The Advocacy Clinic assists clients with fair and safe housing issues, particularly in addressing lead, asbestos and other environmental exposure risks present in low-income housing and preventing evictions and homelessness. It also often provides the first critical point of contact for many in the richly diverse, highly immigrant local community for referral to other needed services such as food and fuel assistance, medical care, domestic abuse prevention and job training. In addition, the clinic connects clients with WATCH's advocacy and organizing efforts for increased affordable housing, and home energy efficiency and first-time home-buyers, ESL classes and more. The clinic also can provide clients with free vouchers for the Waltham Fields Outreach Market for locally grown organic produce.
Sustainability and Operation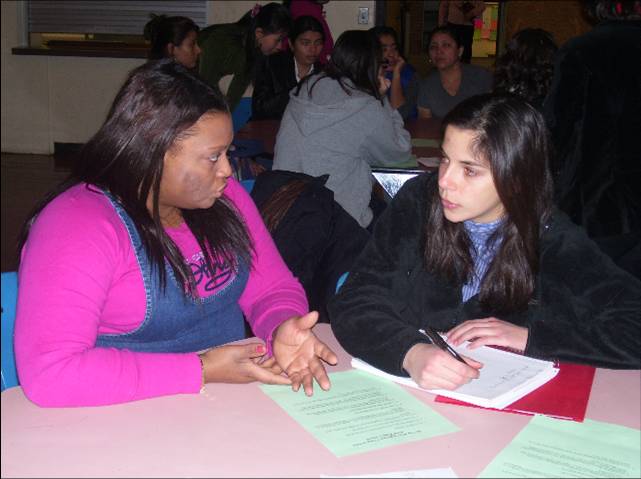 The Advocacy Clinic began in January 2007 in Goldin's community engaged, experiential learning Environmental classes as a unique partnership with WATCH in collaboration with the Boston College Law School Legal Assistance Bureau. In late 2006, WATCH had lost its sole part-time advocate and was without funds to hire another. The Clinic was designed as a pre-law advocacy service to fill that gap, meeting a real community need by leveraging the energy and talents of motivated Brandeis students, while providing the students with a learning experience of profound and lasting value. The clinic has operated continuously since 2007, with over 450 trained students assisting well over 2,200 individuals and families.
Each semester and summer, two or three experienced student leaders work with Goldin to supervise, organize, train and direct the clinic's day-to-day operation. These leaders are key to the Advocacy Clinic's successful and sustaining operation. Some have initiated significant improvements and additions, including creating the Emergency Housing Fund (EHF) to provide small amounts of financial aid to clients. In spring 2010, two clinic interns were successful in replenishing the EHF with $3,000 by organizing a Brandeis 10K road race for the cause. Other students have researched and targeted issues of concern brought to light by the clinic, such as patterns of discrimination in rentals and identification of particular multi-family buildings with lead contamination. The Boston College Legal Assistance Bureau also has been an essential partner as the clinic refers cases requiring legal assistance beyond its purview.
Value to Community and Students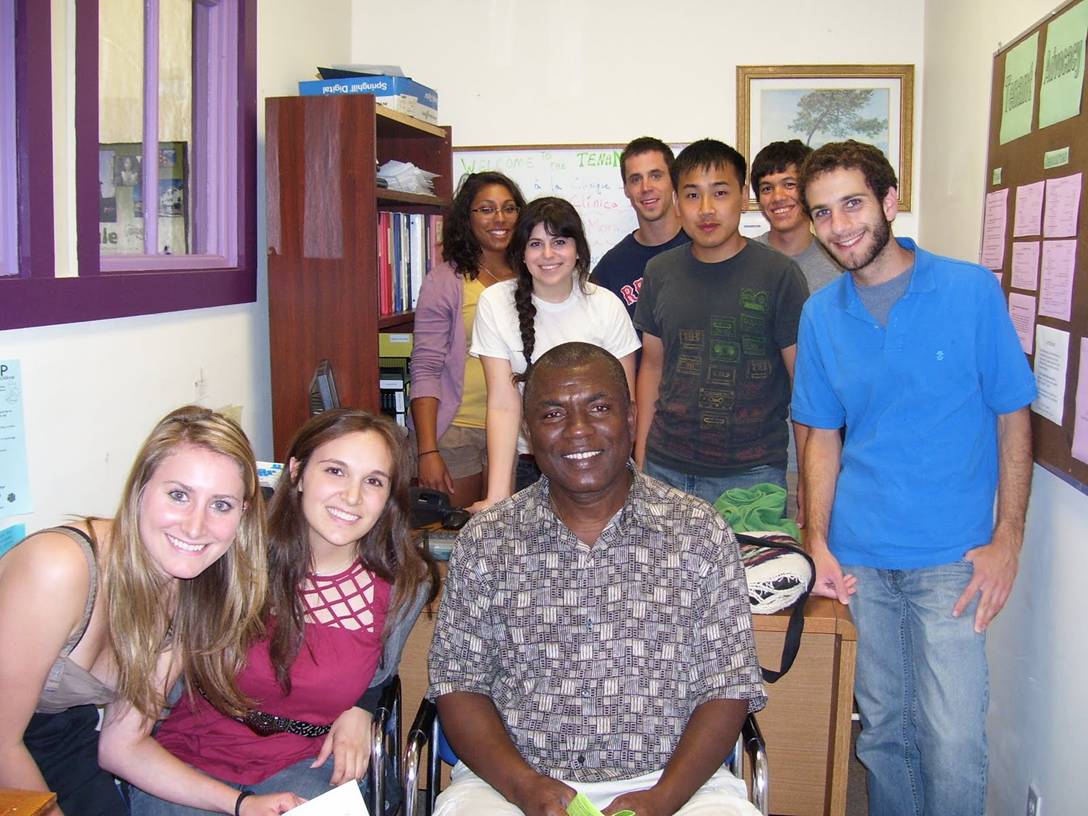 The Advocacy Clinic has become a bustling place in serving community needs in its 7+ years of operation. The densely-populated South Side of Waltham, bordered both by Brandeis and WATCH, is home to more than half the city's population and the majority of the city's low-income immigrant families. According to the 2000 Census, 27 percent of those families earn less than $25,000 per year (most who come to the clinic earn far less) and nearly 23 percent of South Side adults do not have high school diplomas. Twenty-five percent of South Side households with children are headed by single women, who historically face the highest levels of poverty.
This now essential Housing Advocacy Clinic service offers to all seeking assistance a welcoming environment with caring student staff, eager to educate, assist and empower. For the students, it offers an opportunity to become deeply engaged in the complex array of environmental and social justice issues faced by the richly diverse community surrounding the campus, and learn essential applied skills in environmental, housing and discrimination law,  legal research and writing, interviewing and counseling, advocacy and negotiation, and more.