The South Asian Studies Program is the study of the culture, history, politics and literature of South Asia at Brandeis. We have a vibrant community of faculty in the humanities and social sciences, regularly host lectures by some of the most prominent public intellectuals and scholars of and South Asia, offer a minor for undergraduates who wish to focus their studies on South Asia and offers undergraduate and graduate fellowships. The minor allows students to take courses in a range of disciplines for a deeper study of the region.
Events
"Unruly Urbanism: Gods, Guns, and Real Estate at the Edge of India's National Capital"
Feb. 11, 2019, 2pm @ Brown 115
A Talk by Namita Dharia
Assistant Professor of Anthropology, Rhode Island School of Design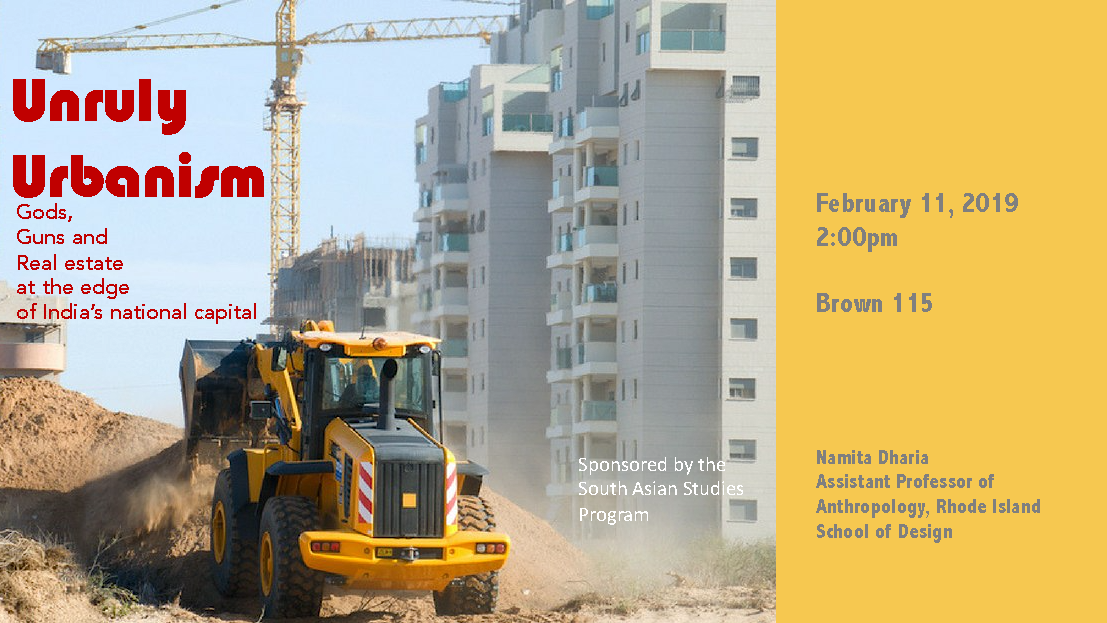 Alumni Meet Up
On Feb 2, current and former SAS students met up to talk about life after Brandeis and what you can do with a minor in South Asian Studies. William Lodge ('13) spoke about applying the analytic skills he learned in humanities classes to his research at the Harvard Chan School of Public health. Naman Patel ('15) spoke about the impact his Brandeis education is having on his current studies towards a Masters degree at the Harvard Divinity School.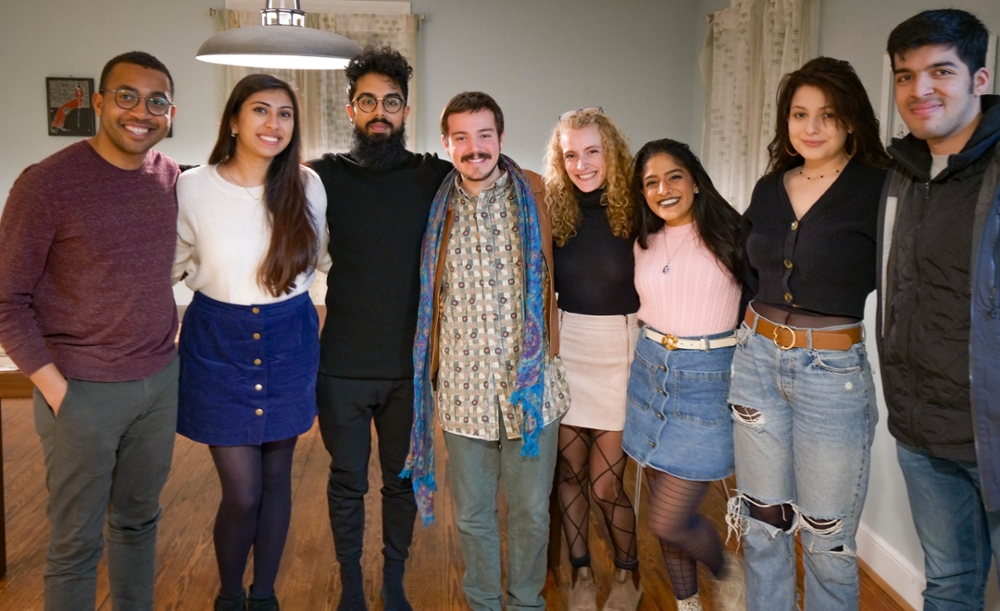 Spring 2019 Course Highlights
SAS 150B: Gender, Sexuality, and the Nation in Indian Film
Professor Harleen Singh
Block N 
T,Th 2:00 PM–3:20 PM 
Olin-Sang Amer Civ Ctr201
WMGS 135B: Postcolonial Feminisms
Professor Harleen Singh
Block P 
T,Th 3:30 PM–4:50 PM 
Olin-Sang Amer Civ Ctr201
ENG 152A: Indian Love Stories
Professor Ulka Anjaria
Block F 
M,W,Th 1:00 PM–1:50 PM 
Olin-Sang Amer Civ Ctr112