Minor in South Asian Studies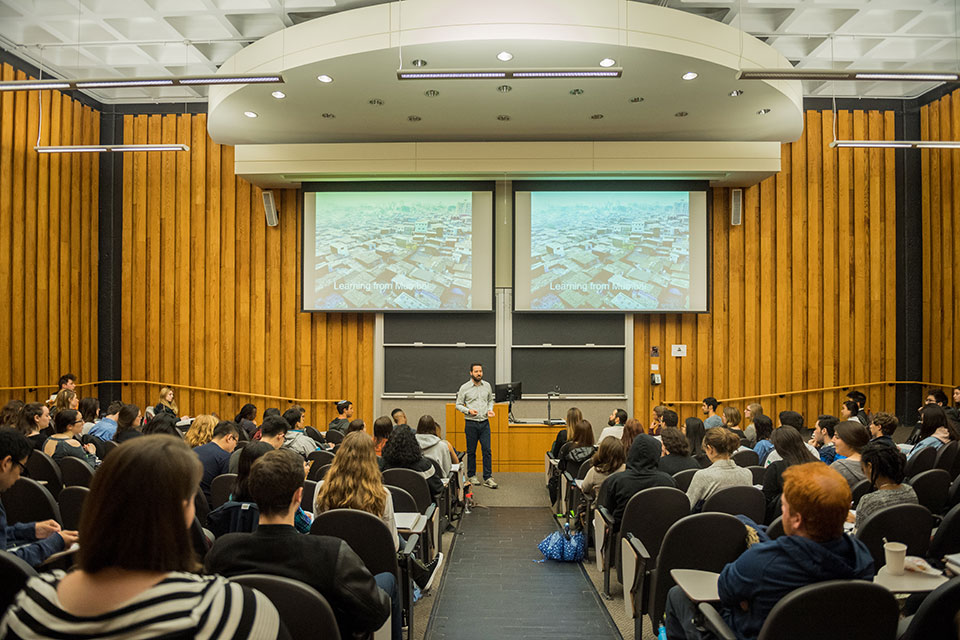 Students who minor in South Asian Studies work closely with a faculty adviser to develop an individual plan of study.
In addition to selecting courses at Brandeis, students may take advantage of the resources of neighboring institutions through the Boston Area Consortium. Courses may be taken at Boston College, Boston University, Tufts University and Wellesley College. Study abroad in South Asia for a semester is also encouraged.
To enroll in the minor, students must meet with one of the undergraduate advising heads. Together the student and the undergraduate advising head will select a faculty member who seems best suited to that student's interests as an adviser.
Requirements for the Minor
The minor in South Asian studies requires a minimum of five semester courses, distributed as follows:
Introduction to South Asia (SAS 100a), the South Asian studies core course.
Four additional courses from the approved South Asian studies curriculum, taken from at least two different departments.
A minimum of three of the five courses required for the minor must be taken from Brandeis faculty. Courses taken at other institutions for credit must be approved by the student's advisor and program chair.
No course with a final grade below C- can count toward the SAS minor.
No more than two courses taken for the SAS minor can double-count toward any other single major or minor.
Students are also encouraged to spend one or two semesters abroad at an approved academic program in South Asia during their junior year. Appropriate courses taken abroad may count toward the minor. More information can be obtained in the Office of Study Abroad in Usdan 127.
The learning goals for students completing the South Asian Studies minor are threefold:
Knowledge about the region of South Asia;
Core skills that can be used in graduate study or in a variety of professions; and
Critical awareness and engagement as the basis for social justice and global citizenship.
Knowledge
The South Asian Studies minor provides students with broad yet intimate knowledge of South Asia. One of the world's most populous and significant regions, South Asia includes the modern nations of India, Pakistan, Bangladesh, Sri Lanka, Nepal, Bhutan, and in certain contexts Afghanistan, Maldives, Myanmar, and Tibet.
Students completing the minor:
will come away with a strong understanding of the intellectual, cultural, political, economic, and social developments at key periods in South Asia's history and in the contemporary era.
will be exposed to a range of disciplinary approaches to the study of South Asia, including those of anthropology, comparative literature, economics, English, fine arts, religious studies, social policy and South Asian literatures.
will acquire in-depth knowledge of a particular world region, complementing broader comparative majors such as International and Global Studies, Anthropology, Comparative Literature, History and Politics.
Core Skills
In addition, South Asian Studies students acquire core skills that can be used in graduate study or in a variety of professions. Critical thinking, writing and conducting scholarly research are emphasized in almost every class. Through exposure to South Asia, students sharpen their critical skills regarding the production of knowledge and sensibilities in traditions beyond the West and global North.
Critical Awareness and Engagement (Social Justice)
The conditions of our time call out for a new generation of leaders proficient in foreign cultures. By studying in depth a world region beyond the United States, graduates gain knowledge and perspectives needed to participate as informed citizens in a global society. As South Asian Studies minors, students will be focusing on one of the most dynamic and important areas of study for global citizens of the 21st century.
Upon Graduating
Students completing the minor may find their knowledge of the region useful for professional careers in business, international law, international relations, government, journalism, education, international public health and NGOs. In addition, students who wish to continue in the study of South Asia beyond Brandeis may pursue graduate study in fields such as anthropology, history, literature and politics, selecting a program that permits specialization in South Asia.