Past Conferences
See a list of past conferences sponsored by the Tauber Institute.
Conferences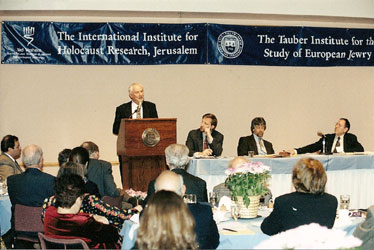 The Tauber Institute, in conjunction with various departments at Brandeis University, other campus-based research centers and international institutions, organizes conferences to provide participants a forum in which to engage in meaningful scholarly discourse and to develop new areas of inquiry and research in all fields of Jewish studies. 
Jacob and Susan Taubes and their Circles
An International Conference
March 18-19, 2013
UCLA
This conference looks at the lives and brilliant careers of Jacob and Susan Taubes. They were strikingly original, and often controversial Jewish intellectuals in New York after World War II, and key figures in some of the most important philosophical, political, theological, and artistic discussions of their times.
A complete program and list of sponsors is available here.