Past Conferences
See a list of past conferences sponsored by the Tauber Institute.
Conferences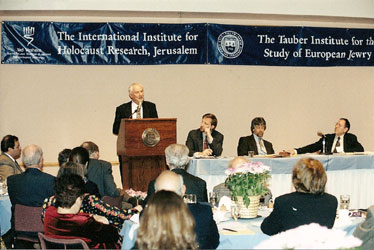 The Tauber Institute, in conjunction with various departments at Brandeis University, other campus-based research centers and international institutions, organizes conferences to provide participants a forum in which to engage in meaningful scholarly discourse and to develop new areas of inquiry and research in all fields of Jewish studies. 
"Goitein in Perspective"
International Symposium
March 31, 2014 – April 1, 2014
Brandeis University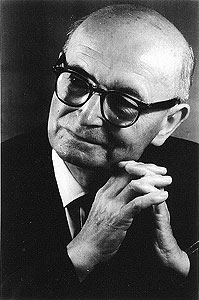 This symposium seeks to understand the life and work of the towering figure S.D. Goitein—scholar of Islamic Studies, Jewish Social History, the Cairo Geniza, and the medieval Mediterranean—from intellectual and biographical perspectives.
Conveners
: Jonathan Decter, Brandeis University, and Susannah Heschel, Dartmouth College
Presenters
: Phillip Akerman-Lieberman, Vanderbilt University; Miriam Frenkel, Hebrew University of Jerusalem; Yehoshua Frenkel, University of Haifa; Jessica Goldberg, University of California, Los Angeles; Dirk Hartwig, Freie University, Berlin; Aaron Hughes, University of Rochester; Peter Miller, Bard College; Marina Rustow, John Hopkins University; Walid Saleh, University of Toronto; Sabine Schmidke, Freie University, Berlin; Abraham Udovitch, Princeton University
Sponsored in part by the Valya and Robert Shapiro Endowment.