Lectures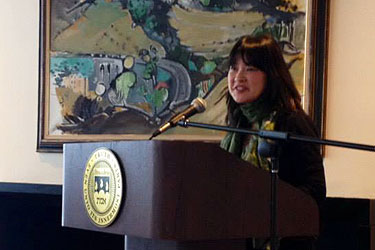 The Tauber Institute organizes numerous lectures throughout the academic year to keep Brandeis faculty and staff abreast of current research and trends in all fields of Jewish Studies. In addition, the Tauber Institute also organizes thematically-based lecture series designed to provide students and academics with a more in-depth look at a particular area of scholarly inquiry.
Race and Photography: Racial Photography as Scientific Evidence, 1876-1980
Amos Morris-Reich, Director of the Bucerius Institute for Research of Contemporary German History and
Society and Lecturer in the Department of Jewish History
University of Haifa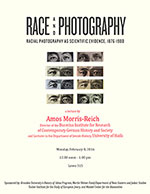 Monday, February 8, 2016
12:00 noon to 1:00 pm
Lown 315
Sponsored by
The History of  Ideas Program
The Department of Near Eastern and Judaic Studies
The Tauber Institute for the Study of European Jewry
The Mandel Center for the Humanities
---
The 52nd Annual Simon Rawidowicz Memorial Lecture
"To Reshape the World: Interpretation, Renewal,
and Feminist Approaches to Jewish Law"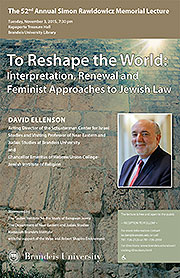 Tuesday, November 3, 7:30pm 
Rapaporte Treasure Hall 
Brandeis University Library
The lecture is free and open to the public