Senior Festival
April 18–22, 2018 | Laurie Theater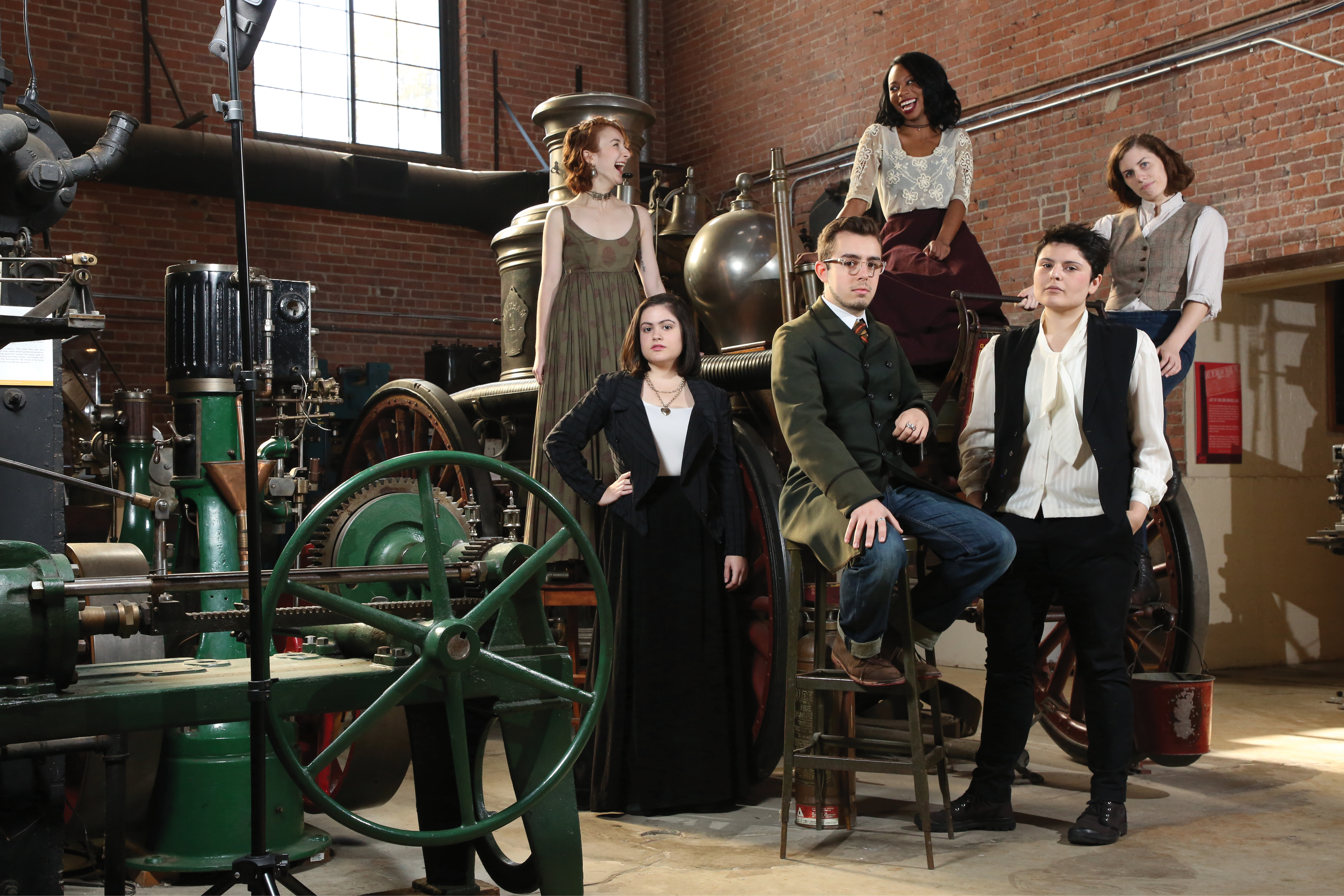 The 7th annual Senior Festival is a chance for graduating theater arts students to showcase their work.
Under the guidance of Alicia Hyland, students will take on a variety of roles, from acting, directing, choreography, and design. Every year is different, and our students never cease to amaze us with their vision and ambition. Come see what this year's festival has to offer! The festival is free and open to the public!
Tres Fimmano
Queering the Cape: Hidden Themes in American Superhero Comic Books
Estimated Run Time: 50m
Performs on Thursday April 19th, 6:30pm; Friday April 20th, 8pm; and Saturday April 21st, 3:30pm
Plot:
As early as 1938, superheroes have been a prominent part of American culture. For decades now, these books have exploded into an industry that is constantly supplying its fans with new characters and stories to seemingly no end. In Queering the Cape, we will meet a group of queer individuals who have found a sense of safety and sanctuary in their fictional heroes. Each in their own unique way, these individuals will derive critical queer theory from the books, paralleling the likes of Eve Sedgwick, Judith Butler, Michel Foucault, and Michael Warner.
Sara Kenney
The Most Excellent and Lamentably PC But Incompleat Tragedy of Shakespeare's Womyn Without a Single Reference to Lady Macbeth, Or What You Will
Estimated Run Time: 60m
Performs on Wednesday April 18th, 8pm; Saturday April 21st, 6pm; and Sunday April 22nd, 2pm
Synopsis:
It is no news to us that Shakespeare wrote for the exclusively-male Elizabethan stage, where women played no part as performers. But even in an era wrought with theatrical man-spreading, it was in the Bard's text that this idea of "woman" was illuminated in his heroines—shrews, cross-dressers, witches, prophets, and queens alike. Now we have to ask: what does this intersection between "women" and "power" look like? And how is power played? Through a selection of scenes from the canon featuring a female cast, Cross-dressed and Unsexed explores how Shakespeare's femme fatales explore their gender power, break the binary, and step outside the traditional bounds of femininity, one Elizabethan ruff at a time.
Gabi Nail & Hannah Uher
Lucid
Estimated Run Time: 60m
Performs Thursday April 19th, 8pm; Friday April 20th, 6:30pm; and Saturday April 21st, 2pm.
Plot:
How do we imagine our world looking in the future – thirty, fifty, seventy years from now? Countless artists have grappled with this question, some crafting visions of utopian heavens, others of apocalyptic nightmares. Lucid explores a world in which both futures exist. Following the struggles and strengths of four women living in a post-apocalyptic world, the play examines the ways disaster brings to some horror and to others prosperity. Lucid asks: in what ways do utopia and dystopia collide? How do
relationships, communication, and humanity decay under these conditions, and how do they develop and progress? What kind of world do we want to live in decades from now?
Lilia Shrayfer
Blood and Water
Estimated Run Time: 60m (including talk-back)
Performs on Wednesday April 18th, 9:30pm
Synopsis:
This new play is inspired by images of spirituality in Yoshimoto Banana's short story,
Blood and Water.
A young man in the city is inexplicably drawn to a young woman from the countryside. Or is it the other way around? As these young people experience similar erotic visions from their families' past they realize their timelines may have crossed before...and one of theirs must come to an end. This play lives in the spaces between reality and dreams, the everyday and the divine, familial bond and sexual passion.
Keturah Walker
From Pearls to Hoops
Estimated Run-Time: 60m
Performance Dates: Wednesday April 18th,  6:30pm; Friday April 20th, 9:30pm; Saturday April 21st, 7:30pm
Synopsis:
A personal journey and identity centered piece focusing on how both  intersectionality affects Theater and also how identity with all of its intersections affect Theater Arts. This piece aims to call a reform in the current curriculum within Brandeis' Theater Department, as well as discuss issues such as positionality and accessibility in the field.This piece will break social contracts and jumps genres.