Lecture Series
During the summer and winter terms, BOLLI offers its members complimentary lecture series led by distinguished scholar-teachers.
Winter 2023/24 lectures will be offered on Zoom only. Please carefully read the description for information. All times are Eastern Time.
Please note: BOLLI membership is required to participate. Register for membership online or contact program coordinator Dom Restivo.
Winter 2023-2024 Lectures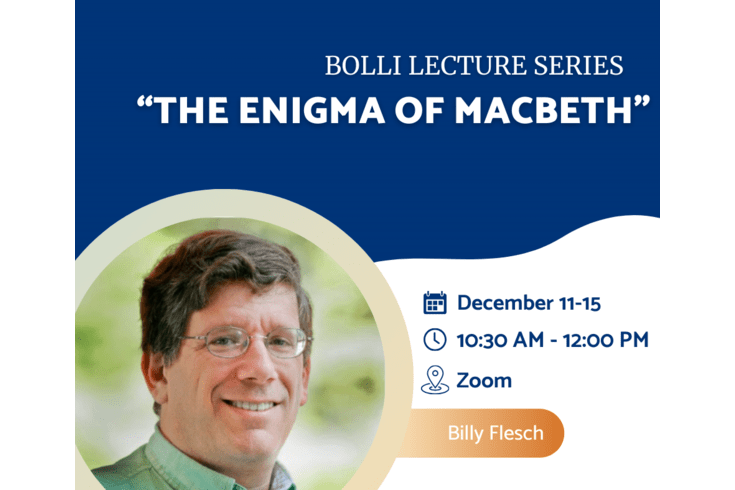 The Enigma of Macbeth
Is Macbeth a tragic hero? What is tragedy and how does someone evil, like Macbeth, get to be the central figure in a tragedy?
Billy Flesch
Professor of English
Monday, Dec. 11 - Friday, Dec. 15
10:30 a.m. - 12 p.m. ET
Location: Zoom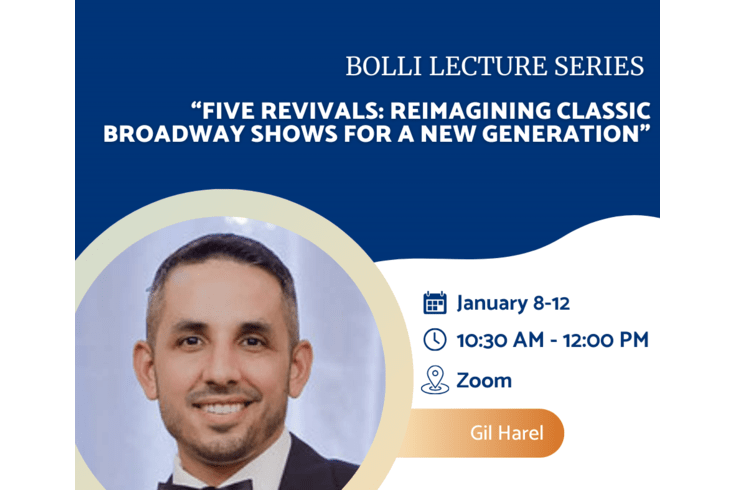 Five Revivals: Reimagining Classic Broadway Shows for a New Generation
A look at what makes some classics ripe for revival
Gil Harel
Professor of Musicology
Monday, Jan. 8 - Friday, Jan. 12
10:30 a.m. - 12 p.m. ET
Location: Zoom