BOLLI Membership Benefits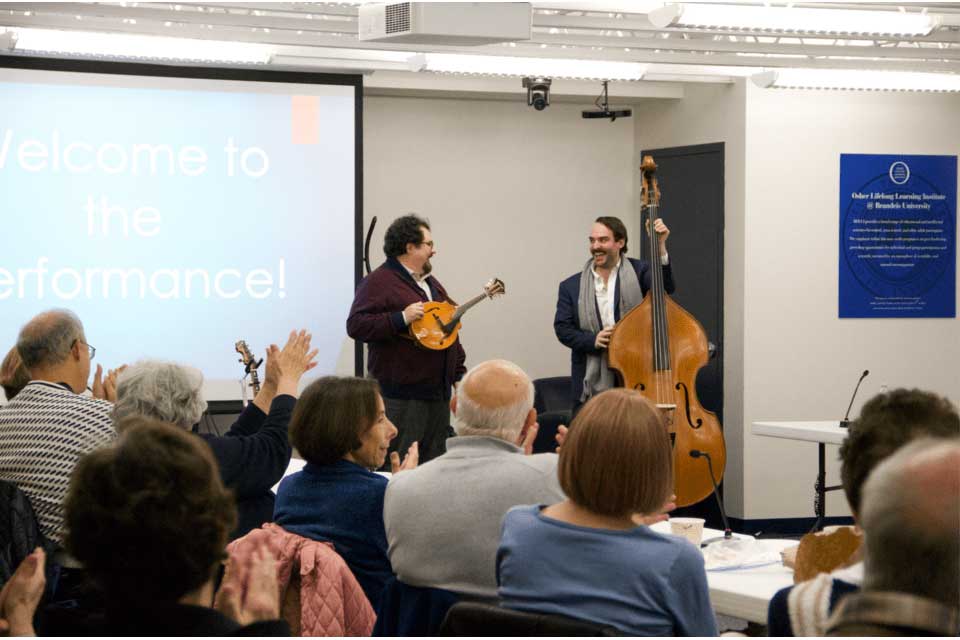 Enrollment in two 10-week courses or the equivalent. That's 20 sessions of classroom learning per term.
A variety of lunchtime presentations to stimulate and entertain while you enjoy BOLLI community at midday. Lunchtime presentations include lectures by distinguished figures in journalism, academia, civic life and the arts; musical and theatre events, and end of term celebrations.
Complimentary faculty-led lecture courses during the winter and summer terms. Lecture course favorites in recent years include "John and Abigail Adams: A Revolutionary Marriage" and "The Prose, Poetry and Politics of Robert Penn Warren."
Discounts of up to 50% on faculty Seminars, specifically designed for adult learners like you. Faculty Seminars regularly focus on Shakespeare, film studies, Near Eastern and Judaic Studies, and themes in classical music.
Weekly invitations to Brandeis programs of interest to seniors; and discounts on arts events at Brandeis and in Greater Boston area. We recently offered $5 tickets to a summer production of the New Repertory Theater.
Access to Brandeis' Gosman Recreation Facility, complete with personal trainers, tennis courts, and a pool. Registration and annual fee applies.
Convenient parking close to the program space.