Board of Advisors
With growth in the BOLLI membership comes an increasing need for outstanding Advisory Board leadership. The primary responsibility of the Board of Advisors is to advise the director regarding the strategic direction of the Institute and assist him in raising the necessary capital to meet BOLLI's strategic goals. We anticipate that the board will be focused on three major strategic areas:
Leadership opportunities: Assisting with identifying and evaluating opportunities for BOLLI to play a leadership role on campus, nationally, and/or globally in the lifelong learning landscape
Fundraising: Championing the case for giving to BOLLI, and providing and helping secure the necessary financial support to achieve its strategic aims
Membership Growth: Envisioning next steps
BOLLI is a source of intellectual energy and cultural creativity for more than 600 older adults in the greater Boston area on an annual basis. Brandeis University is grateful to have the Board of Advisors to champion the Institute in this exciting moment of growth and opportunity.
Current Members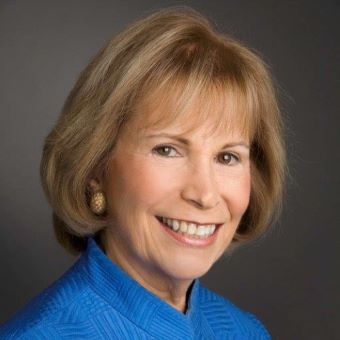 Marjorie Arons-Barron was a national leader in public affairs journalism and opinion writing. She now writes a widely read blog. As editorial director at WCVB-TV Channel 5 Boston for 20 years, she also produced and often hosted Five on Five, then the nation's longest running, locally produced public affairs discussion program. Five times she was awarded the National Award for Excellence in Television Editorials from the National Broadcast Editorial Association. She received three Emmys and recognition by many other organizations, including an Honorary Doctorate of Humane Letters from Regis College.
Prior to Channel 5, Arons-Barron was an associate producer of PBS Television's "The Advocates," a reporter for WGBH-TV's 10 p.m. News and political writer for several newspapers. She's an honors graduate of Wellesley College.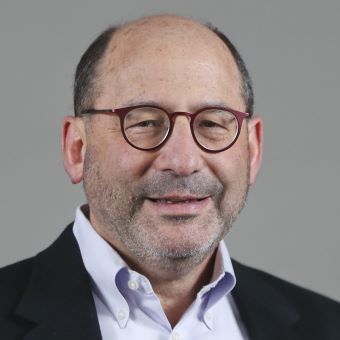 Howard Barnstone spent 25 years in the financial information technology business where he held senior positions in the areas of strategic planning, mergers and acquisitions, and strategic partnerships. He has applied these skills in pro bono consulting activities for several not-for-profit organizations and is a member of Newton's Economic Development Commission. In addition, he has lately focused upon his lifelong interest in furniture making.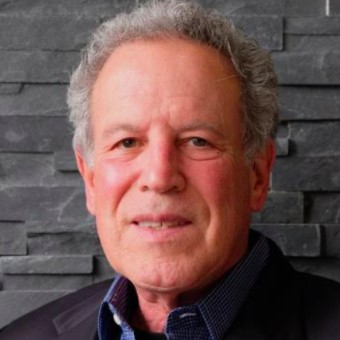 Barry Benjamin is a recently retired otolaryngologist who practiced at Dedham Medical Associates for his entire career while also serving as a senior surgeon at the Mass Eye and Ear. In addition to his clinical work, he served in several leadership positions in both settings and was active on the Physicians Team of CJP.
Prior to serving as president of Congregation Mishkan Tefila, he chaired a multifaceted comprehensive long-range planning process that informed the agenda for his presidency. He has enjoyed active BOLLI membership since 2017 and appreciates its rich offerings. In addition to pursuing interests in photography and revitalizing his high school clarinet playing, Barry is a dedicated bicyclist. He is most proud of his fund-raising as a rider in The Pan Mass Challenge for the past 18 years and is still going strong.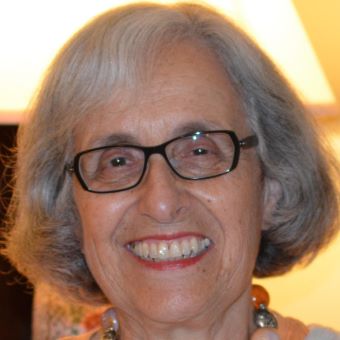 Arlene has been a BOLLI member for more than ten years. As she says: "We never graduate from BOLLI where we are fortunate to be able to learn for the sake of learning." Arlene spent her career as a family law practitioner and in retirement she volunteers as a mentor and court conciliator with the Volunteer Lawyers Project of the Boston Bar Association. She is a past chair of the BOLLI Curriculum Committee and continues to serve on various task forces with a special interest in governance. She is currently a member liaison on the BOLLI Advisory Council representing the Special Interest Groups (SIGS). She is a strong supporter of the BOLLI Lectureship program which enables a select group of Brandeis graduate students to lead Study Groups at BOLLI in their respective areas of interest and expertise.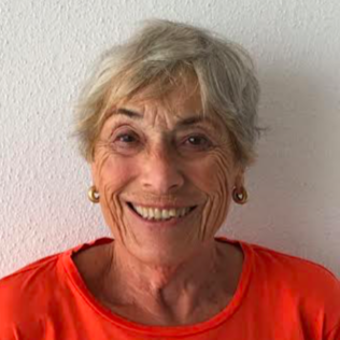 Betty is a founder of BOLLI. She and her late husband Irv, as members of HILR, brought their experience to help Bernie Reisman found the Life Long Learning Program at Brandeis, then known as BALI. She has been involved with Northeastern University over the years, co-founding the Center for the Study of Conflict and Violence, with U Mass Medical in Worcester relating to neuropsychiatric research as well as McLean Hospital. She has been a trustee of Hebrew College and McLean Hospital and is presently an honorary trustee of both institutions. She holds honorary doctorates from Hebrew College and UMass Medical.
Cary was born in 1943 in Washington, D.C., to parents from Russian immigrant families that had come from the same shtetl and settled in small towns in Vermont. After World War II, Cary and his parents settled in the Springfield, Massachusetts, area where he went to high school. He graduated from Colgate University with a BA in English and a JD from Boston College Law School. He clerked for Chief Judge Edward Day of the U.S. District Court for the District of Rhode Island.
For his first seven years of practice, Cary was employed by an antipoverty program in Rhode Island, primarily engaged in civil rights litigation. Subsequently, he practiced with a small general practice law firm in Providence until his retirement in 2011. Cary is admitted to practice in the federal and state courts of Massachusetts and Rhode Island. He is widowed and has three children and six grandchildren. Cary resides in Waltham and has only recently become active in BOLLI.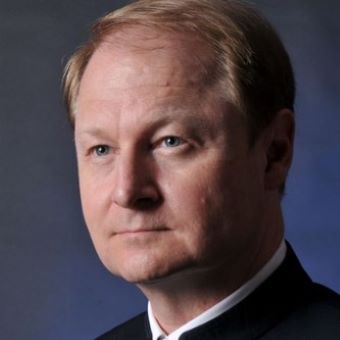 Ollie had a long career working in venture capital for Battery Ventures. He retired in 2005 and spent several years investing in China as chairman of a clean-tech venture capital fund. Since 2014,he has been leading study groups, first at Harvard Institute for Learning in Retirement and then at BOLLI. Ollie lives in Chestnut Hill and Lenox, Massachusetts, with his wife Cindy, an accomplished musician who is a trustee at the Boston Symphony Orchestra. They have three wonderful sons.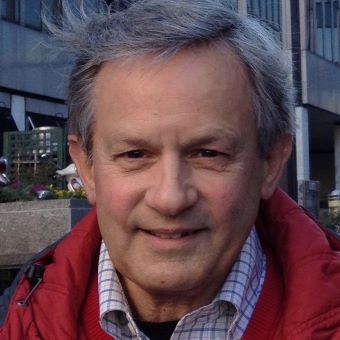 Joe has always been involved in growing and developing technology businesses. He was CFO of SolidWorks Corporation, a 3D design software company, CFO of Polaroid Medical Imaging, a medical device company, and financial director of new business ventures at Polaroid Corporation. Joe serves on the boards of several small and startup technology companies as well as the Massachusetts Business Alliance for Education. He attended West Point, served as a U.S. Army captain in Vietnam, received an MS in computer science from Boston University, and an MBA from Harvard Business School. Joe and wife Mary Lou live in Bedford. They have two children, Michael and Katie, who both live in the Los Angeles area.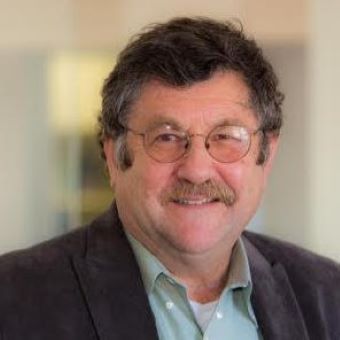 Mark Friedman, MD, is a graduate of Columbia University and attended the Harvard School of Public Health. He was a practicing internist at Mt. Auburn Hospital in Cambridge, a medical director for Boston Health Economics and consulted for 25 years in the area of health economics outcomes research to industry and payers. He has also consulted in a variety of forensic-related cases to law firms, insurers and state agencies. He is a member of the American Board of Internal Medicine and the American College of Physicians. His interests include biking, table tennis, reading history and economics.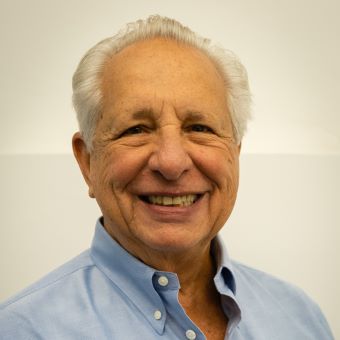 In 1963, Arthur founded Prestige Sportswear, a women's apparel firm, where he was president of sales. Prestige had 15 offices across the United States and sold to major department stores as well as specialty stores. Invited in 1975 by the People's Republic of China to attend the Canton trade fair, Arthur began a long and profitable relationship with China. In 1979, he opened offices in Peking. He served the U.S. Department of Commerce in an advisory capacity for 10 years while also lecturing at Harvard Graduate School of Business. He is a graduate of Bucknell University and Boston College School of Law and is an active supporter of philanthropic causes throughout Boston.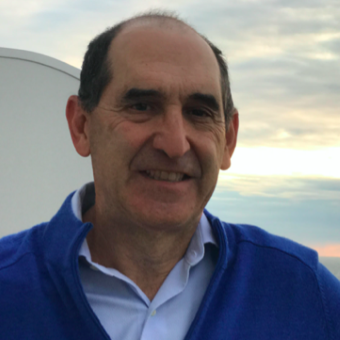 David Rattner is a retired professor of surgery from Massachusetts General Hospital and Harvard Medical School. While his primary focus and first love was clinical surgery, David's major academic contributions were innovation in device and procedural development for minimally invasive surgery. His work was internationally recognized and provided him the opportunity to travel, teach and collaborate on five different continents. During his career, David served as the president of multiple major American Surgical Societies. In Boston, David held a variety of leadership and board positions in the Mass General Physicians Organization, as well as The MGH and Partners Healthcare System. He has been a BOLLI member for the past several years where he has enjoyed a healthy discussion of controversial topics.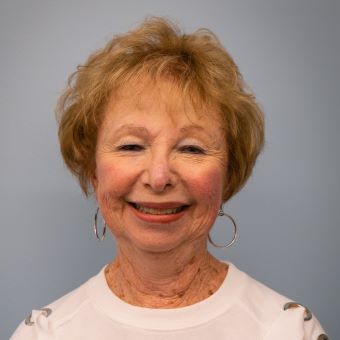 Myra Snyder holds a BS in science from Northeastern and is a graduate of the Forsyth School of Tufts University. She is also a 2001 graduate of Hebrew College with a master's in Judaic studies. In addition, Myra has proudly served as a board member of Hebrew College, MetroWest Jewish Day School, and B'nai Torah Sudbury. She enjoys being active in the Boston Jewish Film Festival, BOLLI, and the N.E. branch of University of Haifa and CJP (Lion of Judah). She is a past president and founding member of B'nai Torah (past president), and a member of Temple Shir Tikva, Wayland and MetroWest Jewish Day School of Framingham.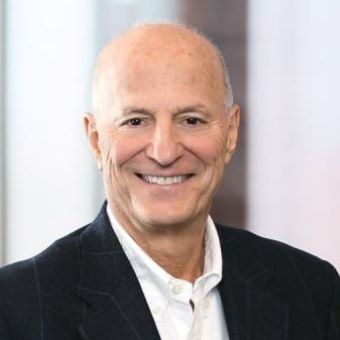 Andy was born in New York and grew up in Shorewood, Wisconsin, a suburb of Milwaukee. He graduated from Dartmouth College in 1971 and, thereafter, attended the University of Pennsylvania Law School and the Wharton Graduate School of Finance and Commerce, receiving a joint JD/MBA degree in 1976. He practiced law for his entire career at Mintz Levin, focusing on real estate and corporate law. He served on the firm's executive committee and was elected and served for years as the firm's managing partner and vice chairman. He retired from the firm in 2018 after 42 years in practice and now enjoys travel, reading, golf and, of course, his BOLLI courses.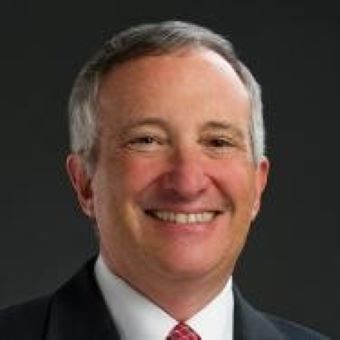 Mel Warshaw is a longtime tax and estate planning lawyer, now specializing in international tax and trust planning for foreigners with U.S. connections. He is currently a sole practitioner in Wellesley, Massachusetts. Previously Mel was a partner at McDermott Will & Emery in Boston. He began his career in the General Counsel's office of the IRS National Office in Washington, D.C. Mel has been an active congregant for many years at Temple Beth Elohim in Wellesley. Mel and wife Harriet live in Wellesley and Stockbridge, Massachusetts. They have two children, son Matt, who along with his wife, lives in Brooklyn and Mollie, who lives in Manhattan.
In Memoriam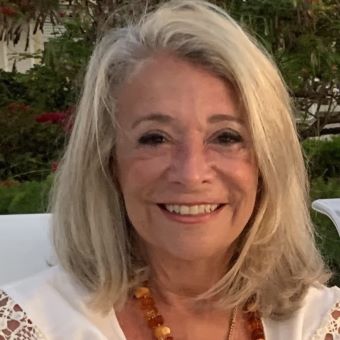 Judith served as a senior marketing and research analyst for advertising and public relations firms in New England. She dedicated 10 years to the board of directors for Jewish Family and Children's Service, concentrating on board development. Judith was on the board of directors of the Friends of the Brookline Public Library, working on branding and membership, and the board of directors for the Brookline Multi-Service Senior Center Corporation, parent of the Brookline Senior Center. A member of the Brandeis Osher Lifelong Learning Institute since 2015. Judith was also a photographer and oil painter with a particular interest in seascapes.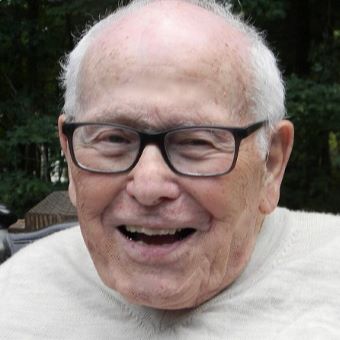 When asked to write a bio, Charlie put pen to paper and wrote: Better off hiring someone you know than someone you don't. The sales manager for a manufacturer hired me in the mid-1950s because his daughter was marrying a high school friend of mine. He was so smart. The next 45 years were spent selling men's accessories, e.g., shirts and ties to retailers in New England. On the road to having a good life, I got married to Kathy, moved to Wayland, had three kids who still wear halos and joined Congregation Beth El of Sudbury. I served on just about every congregational committee except the Library. I was elected to serve on the board of directors of the Wayland Housing Authority as a commissioner for a successful period of 18 years. Kathy and I became members of the first classes at Bolli. For many years I served on most of its committees and boards.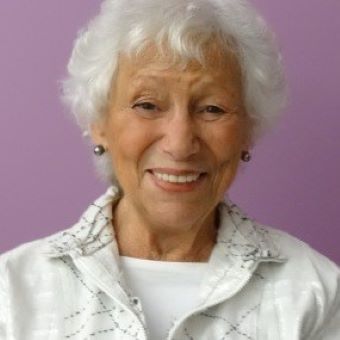 Arlene began as a member of BOLLI just a year after its inception and was always an ardent supporter. In addition to taking classes, she was active on the leadership transition committee and is a longstanding member of the SGSC. Born in New York City, raised in Providence, she lived in the Boston area from 1957, when her late husband began his medical residency. Arlene attended Brown University and later obtained her MSW at Simmons School of Social Work. In addition to her clinical work, she was director of training at a community mental health center. Arlene, a longstanding member of Temple Sinai in Brookline, served as president for four years and was active there for many years. Additionally, she was on the national board of the Union of Reform Judaism.