The University Color
The official Brandeis University color is navy blue.
This Brandeis blue should be used frequently on all communications and marketing materials, ranging from print publications to websites and clothing. Colors are an important tool for building school pride and awareness.
Color Overview
For Print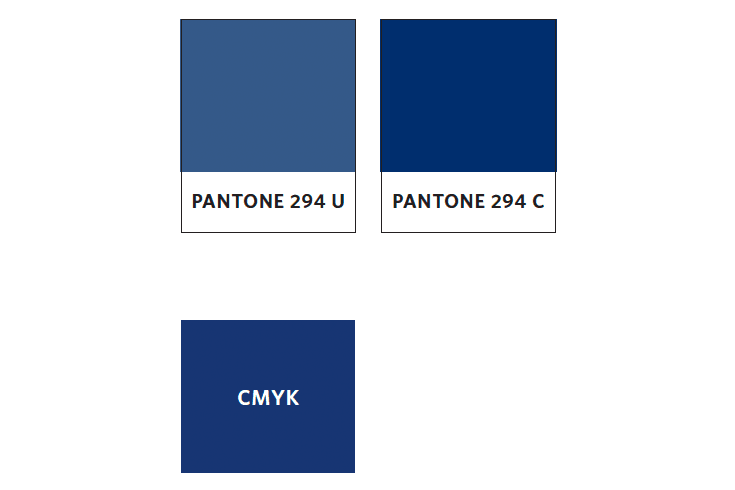 Pantone (PMS)
Solid ink color made by Pantone that is used for offset printing.
PMS 294 Uncoated (U) / PMS 294 Coated (C)
Process Colors (CMYK)
Four-color process build that can be used for offset or digital printing.
Process Colors (CMYK): 100 / 86 / 14 / 24
For Digital Use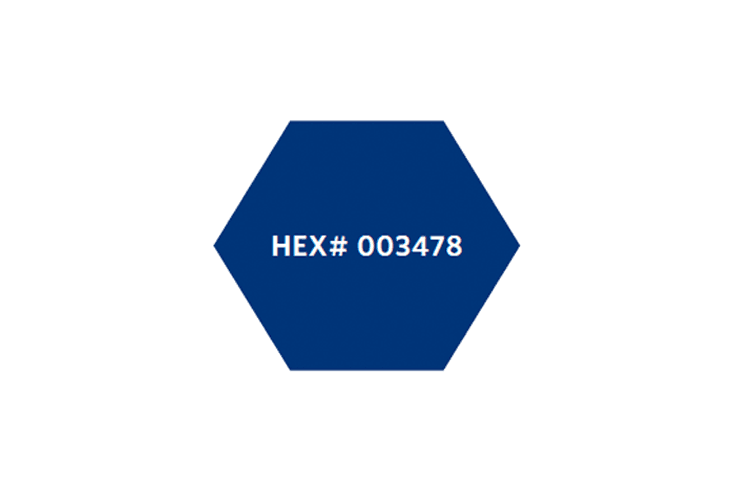 Color builds for screens such as desktop monitors or mobile devices.
Hexadecimal: # 003478
RGB: 0 / 52 / 120