Jews of the Americas Initiative
Dedicated to broadening an appreciation for the cultural, communal and religious traditions of Latin American Jewry and their distinctive contributions to the global Jewish diaspora, "The Jews of the Americas Initiative" focuses on Jews who live in Latin America and those who immigrated to the United States.
Despite its size and importance, Latin American Jewry has been relatively under-examined. Estimated to number over 750,000 individuals, the Latin American Jewish community is diverse and includes Ashkenazi, Mizrachi, and Sephardi Jews--nearly half of whom live in the United States.
Latin American Jews also constitute an important segment of modern Israeli society, and the exploration of the relationship between Jewish communities in the Americas and Israel is an important and necessary contribution to the study of Israel-Diaspora relations.
 A broad set of projects will be undertaken as part of the Initiative, including:
Studies of expressions of Jewish identity among Latin American Jewry
Comparative analyses of Latin American Jewish communities in the United States and Mexico, Central and South America, and the Caribbean
Geographical, political, historical, and economic analyses of relationships between Jewish communities in Latin America, the United States, and Israel
Studies of the relationship of Latin American Jewry with Israel and their implications for Israel-Diaspora relations
Socio-demographic studies of the size and characteristics of Latin American Jews in the Americas
 Designed as a hub for creativity and collaboration, the "Jews of the Americas Initiative" will include academic research projects and cultural programs. Our approach will incorporate perspectives from the humanities, social sciences, and the arts and engage international academic and community institutions. 
Director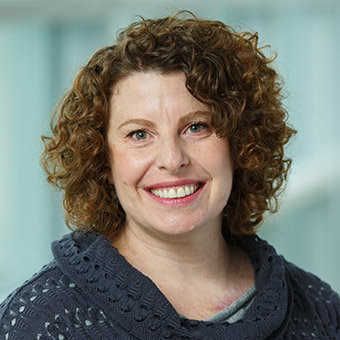 Dalia Wassner, PhD is a historian whose research and teaching is dedicated to providing more inclusive and interdisciplinary approaches to the Jewish Diaspora and broadens current academic fields of Jewish Studies, Latin American Studies and Diaspora Studies. Dr. Wassner is the founding director of the HBI Project on Latin American Jewish & Gender Studies (LAJGS) at Brandeis University. She is a recipient of Brandeis University's Certificate of Recognition for Outstanding Contribution to the Brandeis Community (2019), awarded by the University's Office of Diversity, Equity and Inclusion. Dr. Wassner is the author of Harbinger of Modernity: Marcos Aguinis and the Democratization of Argentina (Boston: Brill, 2014), which illuminates the intersecting roles of Jews and public intellectuals in bringing democracy to post-dictatorship Argentina. She is guest-editor of the launching issue of the journal Latin American Jewish Studies, and her scholarship has been published in numerous academic journals, including Latin American Research Review, Iberian and Latin American Studies, Contemporary Jewry, and Modern Jewish Studies. Dr. Wassner serves on the Latin American Jewish Studies Association Board of Directors, the Association for the Social Scientific Study of Jewry Board of Directors, and the Jewish Women's Archive Encyclopedia Editorial Board in the field of Latin America.