Local Jewish Community Population Studies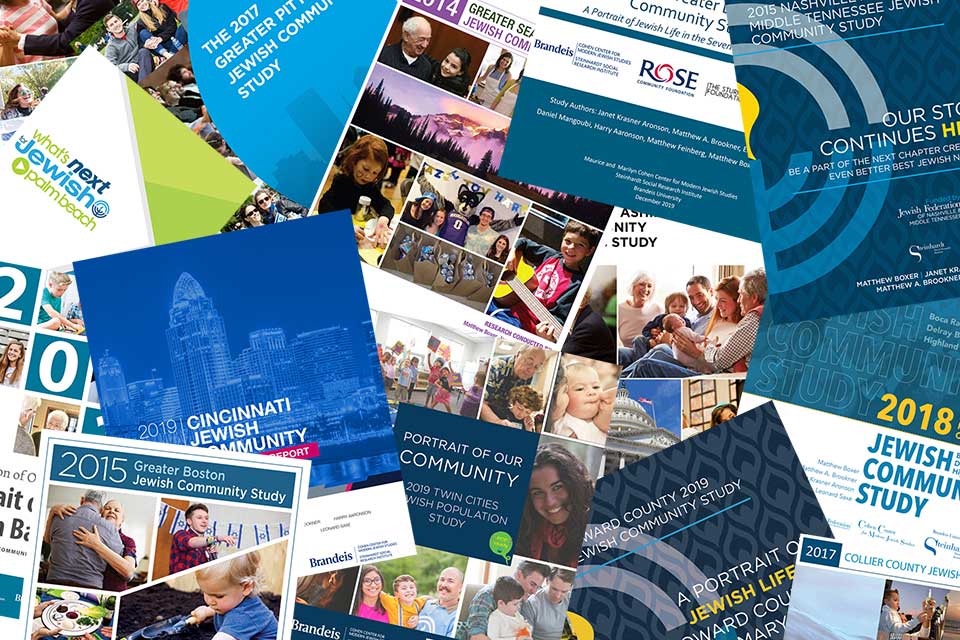 The Cohen Center for Modern Jewish Studies (CMJS) and Steinhardt Social Research Institute (SSRI) at Brandeis University have deep expertise in research methods, theory, policy, and practice regarding US Jewish identity and engagement.
Our work is distinguished by cutting-edge application of social science methods and keen attention to the needs of the community. Our approach utilizes a set of validated methods, applied in innovative ways, to collect, analyze, and report accurate and actionable data that informs community planning. Our community studies are designed to open new doors to understand and animate Jewish life. 
Spotlight: A Newsletter Devoted to Jewish Community Studies
Spotlight on Jewish Lou 502.0 (July 2023 Issue)
Spotlight on Survey Customization (June 2023 Issue)
Spotlight on Long Beach Area Jewish Community (May 2023 Issue)
Spotlight on Interfaith Families (April 2023 Issue)
Introducing Spotlight (March 2023 Issue)
Current Community Studies
Completed Community Studies
Related Topical Reports