Ellen Gordon '65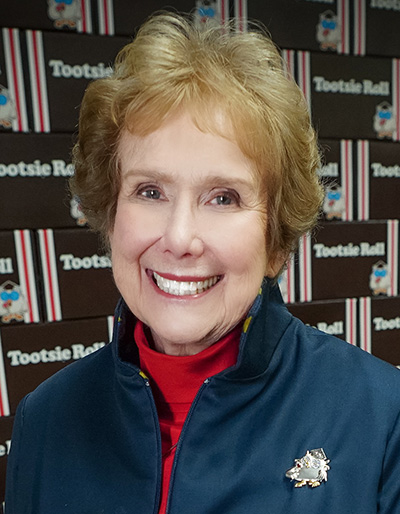 Doctor of Humane Letters
For more than five decades, Ellen Gordon and her late husband, Melvin, built Tootsie Roll Industries into one of the largest U.S. candy makers, a New York Stock Exchange-listed company with operations throughout North America, distribution channels in more than 75 countries, and annual global sales of more than $500 million.
After beginning her studies at Vassar and Wellesley, Gordon left college to raise her family. She later resumed her studies at Brandeis — regularly bringing a daughter to class — and completed a bachelor's degree in Russian languages and literature at age 34.
Gordon joined Tootsie Roll Industries in 1968, serving as vice president of product development (1974-76), senior vice president (1976-78), and president and COO (1978-2015) before being named chair and CEO after her husband's death in 2015.
She has served as a board member or trustee at CPC International, HDI Investment Corp., the National Confectioners Association, Northwestern University's Kellogg School of Management Global Advisory Board, and Unilever Bestfoods. She is a founding member, former president, and former foundation chair of the Committee of 200, an organization of the world's most successful women entrepreneurs and corporate leaders.
In 1992, Gordon was the first woman speaker at Brandeis' Business and Professional Network. She received the university's Alumni Achievement Award in 2000.
A dedicated philanthropist, Gordon has generously supported institutions that advance education, health care, human services, and many other causes.