Herman Hemingway '53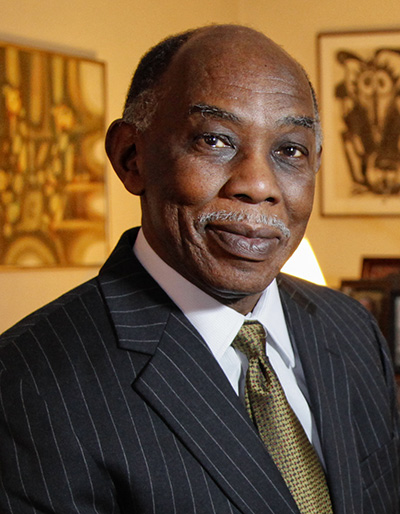 Doctor of Humane Letters
A lawyer, public defender, law professor, public housing administrator, and architect of the Boston Human Rights Commission, the late Herman Hemingway, who passed away in December 2020, was the first Black man to graduate from Brandeis. He devoted his life to advocating for the poor, fighting racial bigotry, and broadly advancing the cause of social justice.
Growing up in Boston's Roxbury section when it was a largely Jewish neighborhood, as a high school student he won scholarship offers from Brandeis, Harvard, and Boston College. He selected the then-brand-new Brandeis because he thought it would be an "innovative and exciting" place to study. He earned a bachelor's degree in Near Eastern and Judaic studies.
After receiving a law degree from Suffolk University and serving as a public defender in the district courts in Roxbury and Chelsea, Hemingway founded his own civil rights law practice. His advocacy brought him into the administration of Boston Mayor Kevin White, where he served as an acting administrator of the Boston Housing Authority, and assisted in the creation of the Boston Housing Court and the Boston Human Rights Commission.
Hemingway traveled to Nigeria on a three-year sabbatical to serve as a university lecturer on the American legal system at the Ahmadu Bello University in Zaria. He returned to the U.S. to become chair of Boston State College's Department of Public Service; chair of the Department of Criminal Justice at the University of Massachusetts Boston and a senior fellow at its McCormack Institute; and adjunct professor at the Boston College and Boston University law schools.