Katalin Karikó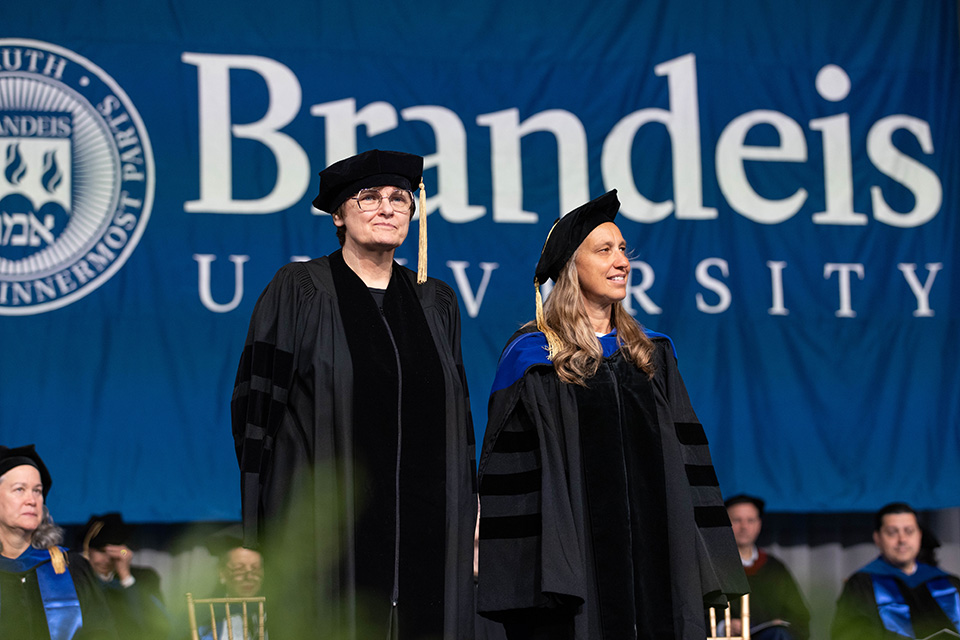 Doctor of Science
Katalin Karikó is a biochemist known for her research in mRNA technologies. Together with former colleague and fellow honorary degree recipient Drew Weissman '81, GSAS MA'81, P'15, she conducted research on the modification of nucleic acids for RNA therapeutics and vaccines, which led to the development of the Moderna and Pfizer vaccines for COVID-19.
Karikó co-founded and was the CEO of RNARx from 2006-13, and was senior vice president at BioNTech SE from 2013-22. She is an adjunct professor of neurosurgery at the Perelman School of Medicine at the University of Pennsylvania, where she has worked for 24 years.
Karikó has been honored previously by Brandeis, receiving the Lewis S. Rosenstiel Award for Distinguished Work in Basic Medical Research in 2020. She was named to Time magazine's Heroes of the Year list in 2021, and with Weissman, she has received many awards, including the Japan Prize, Paul Janssen Award, Breakthrough Prize in Life Sciences, Benjamin Franklin Medal and the Lasker-DeBakey Clinical Medical Research Award.