Donald "Don" M. Soffer '54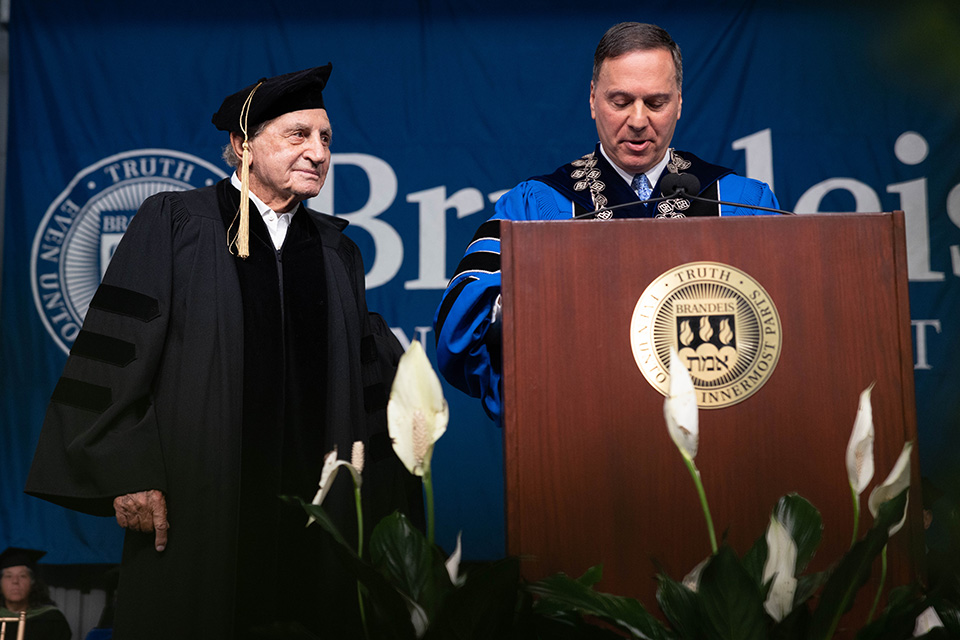 Doctor of Humane Letters
As a leader in the real estate development industry, Donald "Don" Soffer '54 has been influential in the field for more than 50 years. In 1967, he purchased 785 acres of swampland in North Miami Beach, Florida, developing this area into a new city, which is now known as Aventura, Florida.
In 1977, he founded his company Turnberry Associates, Inc., which has gone on to build major shopping centers and malls, hotels, and other business developments in cities across the country. In addition to his business ventures, Soffer has demonstrated tremendous philanthropic support for a variety of causes — including secondary and higher education — and he has been a major supporter of Brandeis, championing the school's mission through scholarships for students, endowed fellowships in the sciences, and by updating athletic, business school and science facilities.
A 1954 graduate of Brandeis, he excelled in economics and as a member of the university's early football team while a student here. For his accomplishments, Soffer was inducted into the Brandeis Athletics Hall of Fame in 2009 and was given the Alumni Achievement Award in 2019. He has been a member of the Brandeis Board of Fellows since 1974.