A Tribute to Irving Fine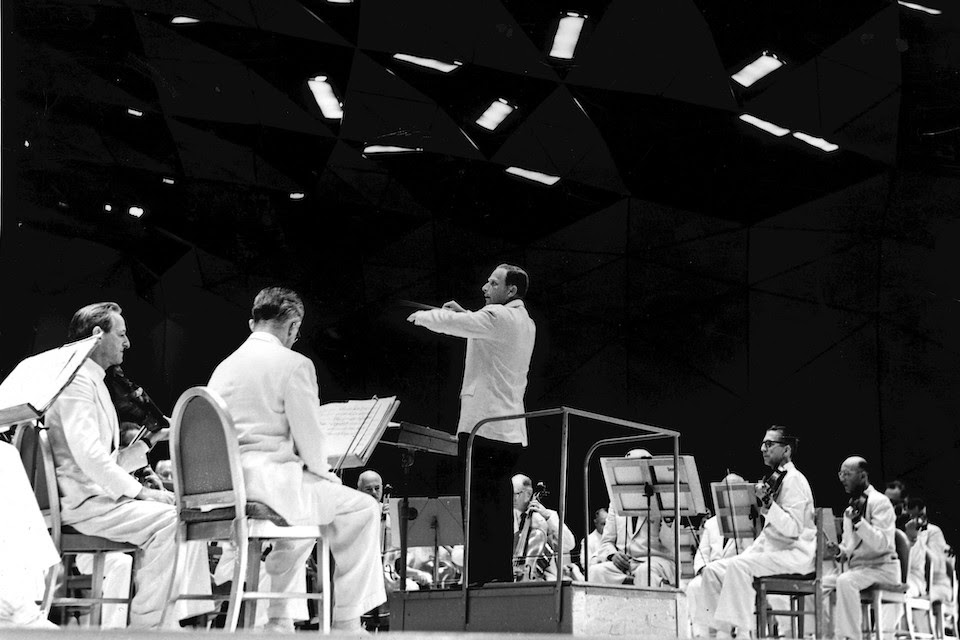 Photo Credit: Courtesy of the Library of Congress, Music Division
Irving Fine (1914-62)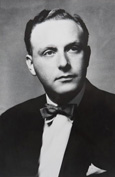 Each year, we celebrate the life, legacy and music of composer, educator and founder of the Brandeis School of Creative Arts Irving Fine, known for his remarkable gift for lyricism, whose masterfully crafted scores inevitably "sing." Aaron Copland wrote that his music "wins us over through its keenly conceived sonorities and its fully realized expressive content," praising it for "elegance, style, finish and a convincing continuity." Virgil Thomson cited an "unusual melodic grace."
Fine's initial training was in piano and he became a skilled pianist admired by colleagues for his superior sightreading ability. Composition and theory studies were with Walter Piston and Edward Burlingame Hill at Harvard University and with Nadia Boulanger in France and at Radcliffe College, Cambridge, Massachusetts. In addition, Fine studied choral conducting with Archibald T. Davison at Harvard and orchestral conducting with Serge Koussevitzky, at Tanglewood. At Harvard, where he became a close associate of Copland, Stravinsky, Koussevitzky and Leonard Bernstein, he taught theory and music history from 1939-50. At Brandeis University, he taught composition and theory from 1950-62.
Fine also conducted the Harvard Glee Club, and for nine summers between 1946-57 taught composition at the Berkshire Music Center at Tanglewood. At Brandeis, he was Walter W. Naumburg Professor of Music and chairman of the School of Creative Arts. Read more on the Irving Fine Society website.
2023-24 Annual Irving Fine Tribute Concert
Saturday, October 7, 2023 | 7:30 p.m. | Slosberg Music Center
Tickets are free and should be reserved in advance.
The Brandeis Music Department's Annual Irving Fine tribute concert presents 
Two for Four, Three for Five: chamber works by Irving Fine, David Rakowski, and Harold Shapero

With the Lydian String Quartet and Chameleon Arts Ensemble
Irving Fine: String Quartet (1952)
David Rakowski: new string quartet (world premiere)
Irving Fine: Romanza for woodwind quintet (1958)
Harold Shapero: Three selections from "Six For Five" for woodwind quintet (1995)
Irving Fine: Partita for woodwind quintet (1948)