Student Concerts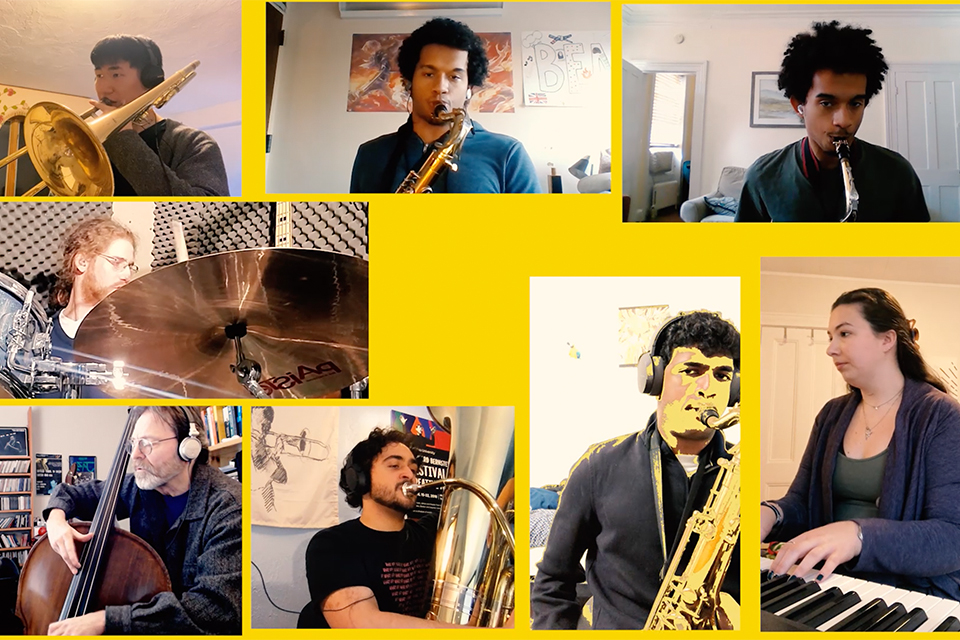 Student Ensembles
Brandeis' outstanding student ensembles perform music ranging from the renaissance and early Baroque eras to improvisational jazz and the rhythms of Ghana.
Members of the Brandeis community interested in joining an ensemble should visit the Music Department Ensembles page to learn more about auditions and levels of participation.
Student Recitals
Brandeis students (often as part of the Performance track of the music major, but also Graduate students and non-majors) have the opportunity to perform solo recitals in the Recital Hall in the Slosberg Music Center.
Students in need of information about performing a recital please visit the Music Department website.
---
2021-2022 Policies & Procedures
We are thrilled to welcome you back to live performances! Click here to see our full concert schedule. To ensure your safety and the safety of others, please review our concert guidelines and regulations. 
Advance reservations will be required for all events (one per registration; each visitor must reserve their own ticket). Upon completing your registration, you will receive an email confirmation. Our front of house staff will be checking in attendees using the list generated by this form. Please allow extra time for this check-in process.
Brandeis audience members must also present a green or yellow passport upon arrival. In addition to their event registration, visitors from outside the Brandeis community will be asked to present the email confirmation received upon completing the Daily Health Assessment (required for all visitors within 24 hours of the event as part of the campus Visitor Policy). All audience members must remain masked and anyone experiencing symptoms related to COVID-19 should not attend performances.    
At this time, only vaccinated external visitors are permitted to attend Brandeis Concert Series events. If you cannot join us in person, we invite you to watch a live stream of any concert taking place in the Slosberg Recital Hall at brandeis.edu/streaming/music (no registration required)!
Please note: Brandeis performers demonstrating a green-only passport may unmask during performances; guest performers may unmask during a performance provided they are fully vaccinated and produce a negative result from an rtPCR test taken within 72 hours of the performance in addition to following the Visitor Policy. At least 15 ft of distancing must be maintained between the stage/performance area and the audience.
Learn more about the university's policies surrounding COVID-19, including specific instructions for campus visitors.