Student Concerts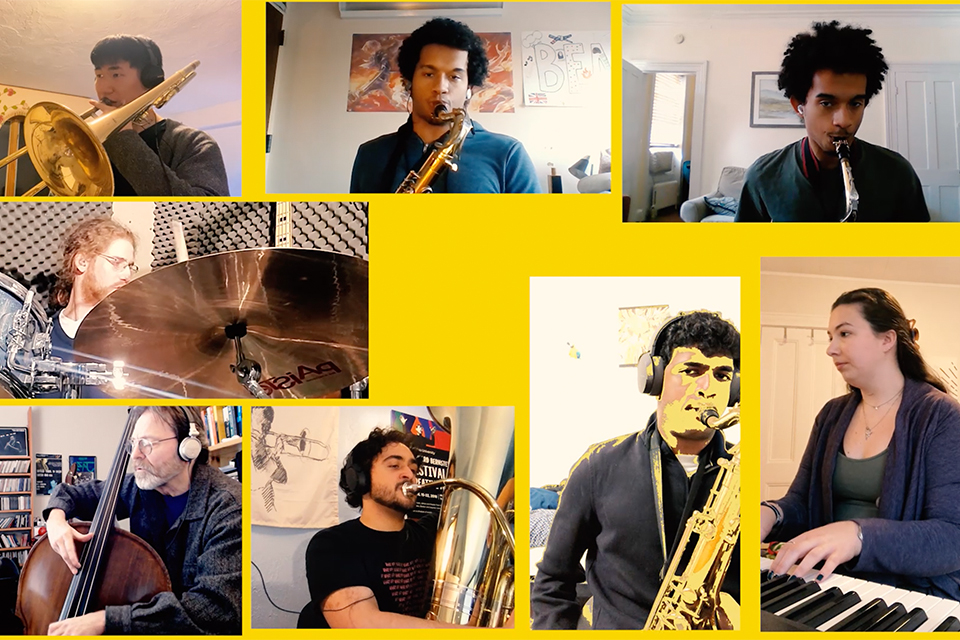 Student Ensembles
Brandeis' outstanding student ensembles perform music ranging from the renaissance and early Baroque eras to improvisational jazz and the rhythms of Ghana.
Members of the Brandeis community interested in joining an ensemble should visit the Music Department Ensembles page to learn more about auditions and levels of participation.
Student Recitals
Brandeis students (often as part of the Performance track of the music major, but also Graduate students and non-majors) have the opportunity to perform solo recitals in the Recital Hall in the Slosberg Music Center.
Students in need of information about performing a recital please visit the Music Department website.
Fall 2021 Update:

Live concerts will resume this fall! Please stay tuned for our full schedule of events, as well as any updated policies and procedures, and learn more about the university's plans for fall 2021.