Courses
The East Asian Studies program is comprised of courses from departments throughout Brandeis University. 
Current Course Offerings
Fall 2021 Courses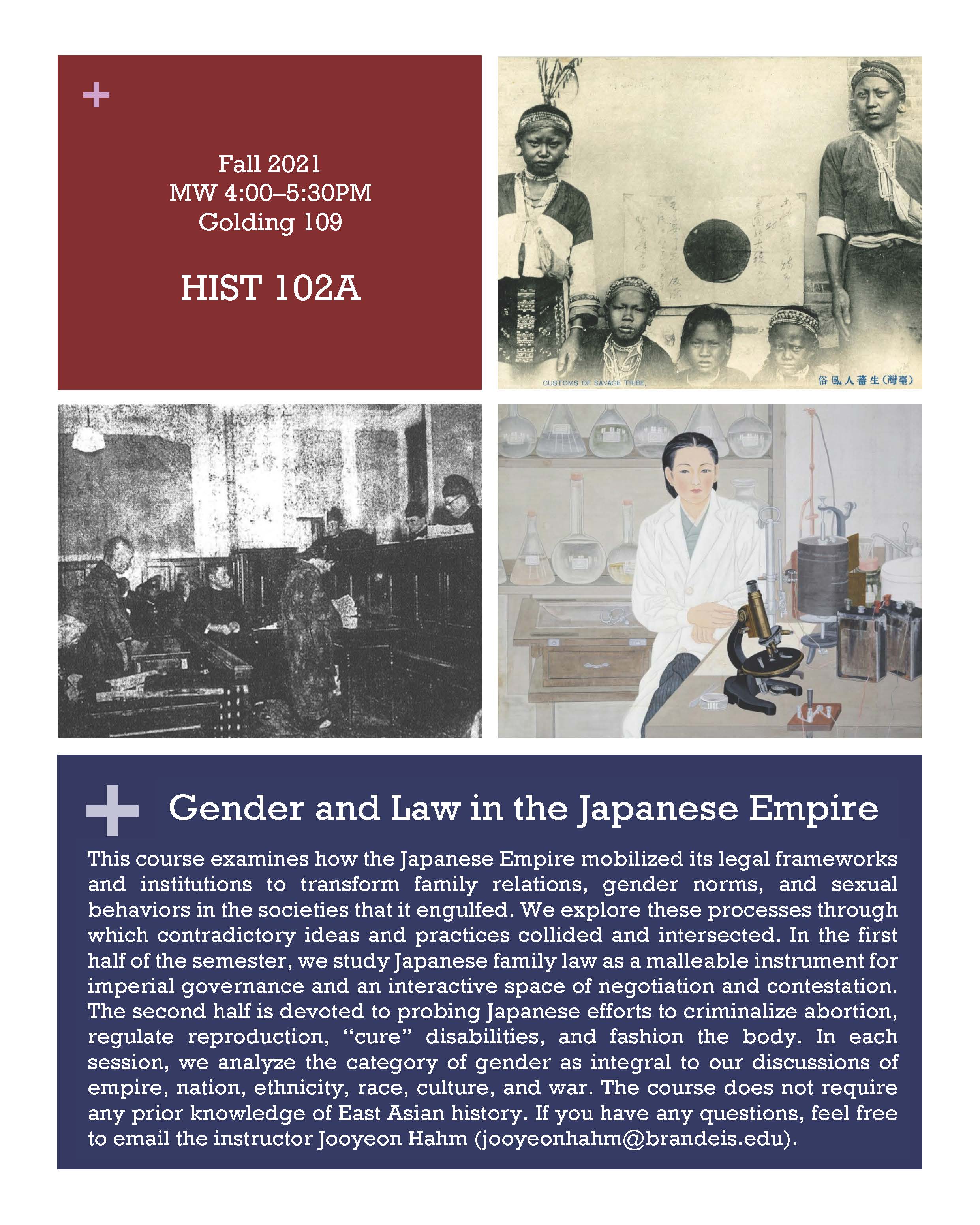 Hist102a Gender and Law in the Japanese Empire
M,W 4:00–5:30PM
Professor Jooyeon Hahm
This course examines how the Japanese Empire mobilized its legal frameworks and institutions to transform family relations, gender norms, and sexual behaviors in the societies that it engulfed. We explore these processes through which contradictory ideas and practices collided and intersected. In the first half of the semester, we study Japanese family law as a malleable instrument for imperial governance and an interactive space of negotiation and contestation. The second half is devoted to probing Japanese efforts to criminalize abortion, regulate reproduction, "cure" disabilities, and fashion the body. In each session, we analyze the category of gender as integral to our discussions of empire, nation, ethnicity, race, culture, and war. The course does not require any prior knowledge of East Asian history. If you have any questions, feel free to email the instructor Jooyeon Hahm (jooyeonhahm@brandeis.edu).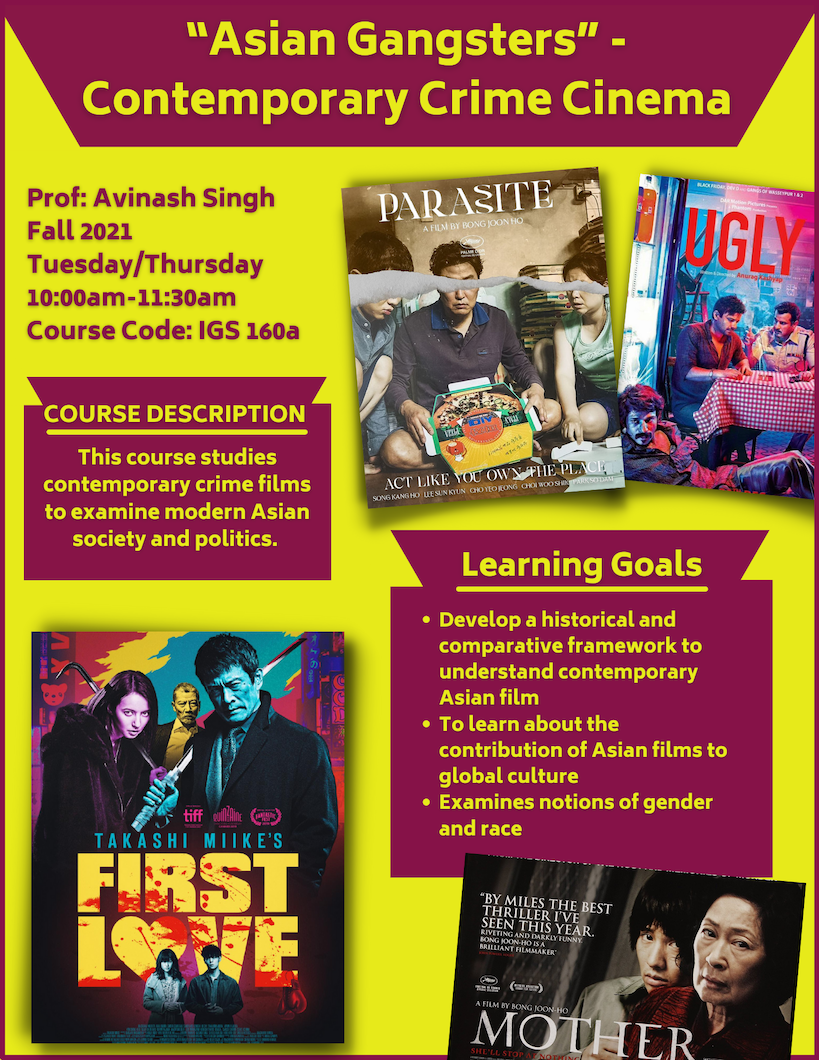 IGS 160a Asian Gangsters - Contemporary Crime Cinema
T, Th 10:00–11:30AM
Professor Avinash Singh
Previous Years
Required Courses
Electives
The following courses are approved to fulfill the creative arts, humanities and the contemporary EastAsia social science elective requirements for an East Asian studies degree. Rarely are courses offered every semester, so be sure to consult the upcoming semester's East Asian Studies course schedule on the registrar's website while planning your academic schedule.