East Asian Studies is an interdisciplinary program that seeks to give you broad yet intimate knowledge of the history, politics, economics, art, and literature of the major areas of East Asia. Students encounter a wide range of perspectives on the society and culture of both historical and contemporary East Asia and can choose from a full range of language courses in Chinese, Japanese, and Korean.
Academics
With the purpose of broadening, deepening and integrating our students' understanding of East Asia, the program also draws on a wide range of Brandeis faculty in the social sciences, including anthropology, economics, history and politics, and in the humanities and creative arts, including art, music and religion. Courses offer a full range of instruction in Japanese and Chinese, helping to create a foundation for careers in government, academics, international relations, international business, journalism, trade, finance, industry, law and diplomacy in the 21st century. 
Global Learning
As a regional studies program, East Asian Studies encourages participation in global learning, offering non-Eurocentric approaches to the creative arts, humanities, and social sciences. Through exposure to East Asia, students sharpen their critical skills regarding insights and the production of knowledge beyond Western traditions. The objects of inquiry include poetic styles, artistic techniques, intellectual trends, gender constructs, political orders, and economic systems. While understanding East Asia in its own context is a primary goal, the program also seeks to help students comprehend the particularities of East Asia in relation to European and American ideas and influences where relevant. The goal is to develop dynamic and nuanced concepts about the role of East Asia in the world.
Alumni Spotlight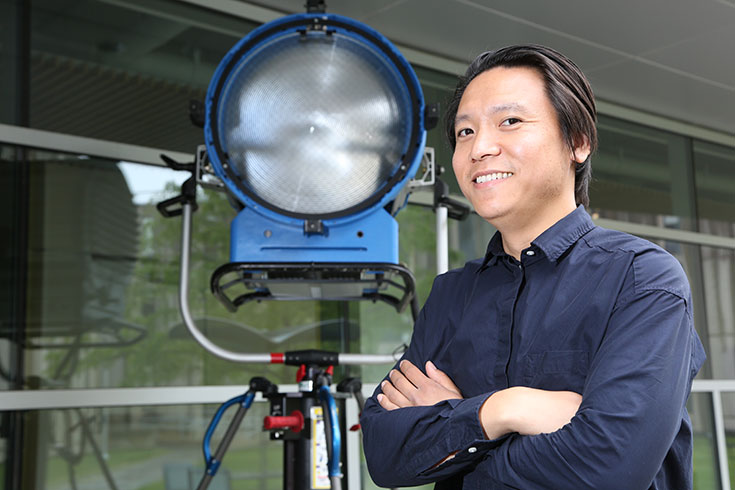 Long before a movie director calls "action," Luc, who double majored in East Asian studies and economics, has helped identify the places that fit the plot.