Undergraduate Departmental Representatives
The Undergraduate Departmental Representatives (UDRs) serve as a resource and representative for fellow majors and minors and potential majors and minors, and brings student concerns and/or ideas to the program faculty. They also provide feedback to the program chair, undergraduate advising head, and faculty regarding scheduling problems, course offerings, etc. and help organize events for majors, minors, and other interested students.
Meghan Gibbons
Class of 2020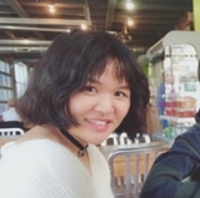 I'm a senior majoring in ECS and Economics while minoring in German Studies and History. As an international student who holds globalist ideas, I find ECS a great way to observe the world we live in. It certainly helps me to comprehend European culture, as well as to re-understand the whole concept of "culture." I am more than happy to introduce ECS to more students who'd be interested. Apart from my academic interests, I'm passionate about all kinds of art creation, especially drawing.