Julián Cancino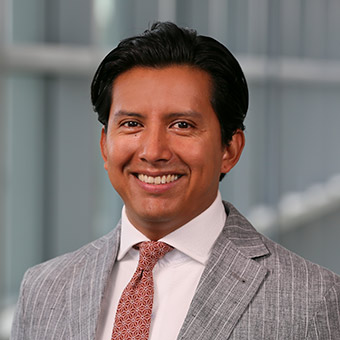 Inaugural Director
jcancino@brandeis.edu 
Pronouns: he/him/his
Julián Cancino is the inaugural director of the Gender and Sexuality Center at Brandeis University. He sits on the board of the Louis August Jonas Foundation and the campus committee of the Rose Art Museum.
Under Julián Cancino's leadership, the Gender and Sexuality Center supports diversity and inclusion of women and LGBTQ+ students, faculty and staff. He helps develop policy and practices, data systems, training for faculty and staff, and partnerships with local organizations. He is also responsible for oversight of a resource center including personnel, finances and programmatic interventions.
Previously, he spearheaded nationally-recognized audience development programs at the Museum of Fine Arts, Boston (MFA), one of America's most prestigious cultural institutions. Before the MFA, he served as director of the Latinx Center at Tufts University and for his work was nominated for the National Association of Student Personnel Administrators (NASPA) Inclusion Award.
Cancino has worked at prominent law firms working on high-profile matters including Munger, Tolles & Olson (MTO) in Los Angeles; the National Center for Lesbian Rights (NCLR) in San Francisco; and LGBTQ Legal Advocates & Defenders (GLAD) in Boston. In 2016, he served as policy advocate in support of transgender anti-discrimination laws in Massachusetts. Despite being challenged in 2018, the law was upheld, becoming the first statewide anti-discrimination law passed by referendum in support of transgender rights.
Cancino is a graduate of the University of California at Berkeley and has studied international affairs at the Fletcher School and business management at the Heller School. His writing has appeared in the New York Times, Race Forward's Colorlines, Cosmopolitan and Jornal A Tarde, among other publications. Cancino has been a speaker at the University of California at Berkeley, Northeastern University, Rutgers University, Massachusetts Institute of Technology, Tufts University, Harvard Law School and Harvard Kennedy School.
"I believe in the power of higher education to expand knowledge and strengthen society. At Brandeis, we have a real opportunity to create a just society free of discrimination based on sexual orientation, gender identity, and gender expression. It is an honor and privilege to join Brandeis University and my colleagues at the Office of Diversity, Equity, and Inclusion to move this vision forward."
Julián Cancino