Leadership
The Gender and Sexuality Center leadership team works alongside campus partners and student leaders to help promote a more diverse and inclusive Brandeis.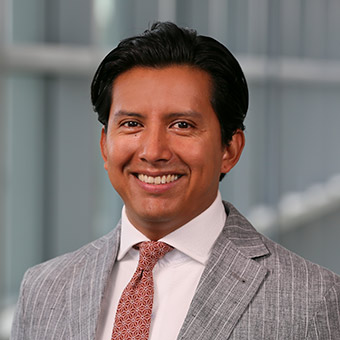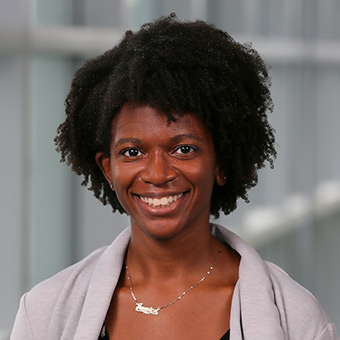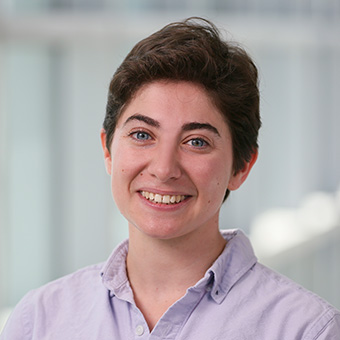 Eli Sobel
Program Administrator
Pronouns: they/them/theirs
GSC Pride Reps Program
The Gender and Sexuality Center supports the emerging generation of women and LGBTQ+ leaders and allies. The GSC Pride Reps Program is a compensated year-long leadership development program designed to help undergraduate students develop the skills and knowledge necessary to be effective peer mentors on matters of gender and sexuality. 
GSC Pride Reps hold peer-to-peer drop-in hours at the Gender and Sexuality Center. Stop by to connect with the community, learn about institutional resources, and discover LGBTQ+ life at Brandeis.
Monday
Tuesday
Wednesday
Thursday
Friday
3:00-4:00pm

Charlotte
Keren

Alexander
Esha
Brandie
Sam

Alexander
Liz

Bintou
Tanner
4:00-5:00pm
Annitah
Viridia
Esha
Kristianna
Brandie
Tasha
Alexander
Liz
Bintou
Emily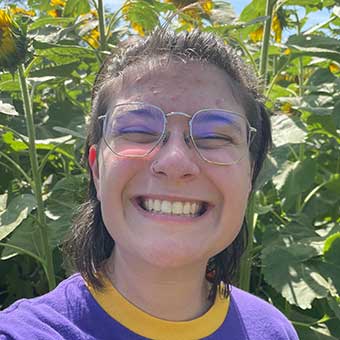 Alexander Wicken '23
Pride Rep
Hometown: Norwich, Connecticut
Majors: Politics; Philosophy; Social Justice & Social Policy
Ask me about: Anything related to gender or sexuality, but I am especially interested in topics related to trans activism, understanding your identity, building queer community. Also feel free to ask me about my advocacy for trans athletes!
Annitah Nakandi
Pride Rep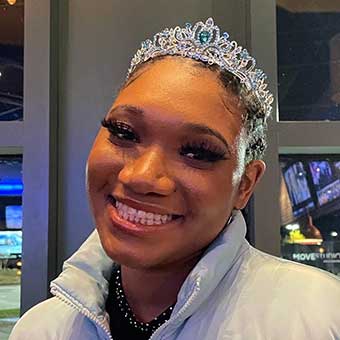 Bintou Baysmore
Pride Rep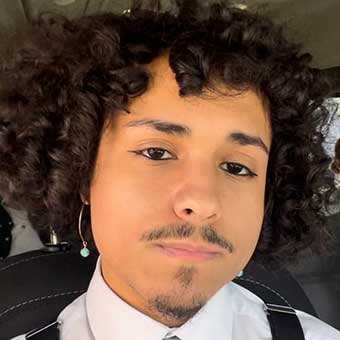 Brandie Garcia '25
Pride Rep
Hometown: Chelsea, MA
Majors: Music; Latin American, Caribbean, Latinx Studies; and African and African American Studies
Ask me about: Dating and MLM relationships as a queer masculine-presenting non-binary person, being in an all male-aligned a cappella group (VoiceMale) on campus, writing poetry, discussing Rupaul's Drag Race, living in a predominantly Latino community while queer, community organizing, enacting change through local city government, and multiracial identity!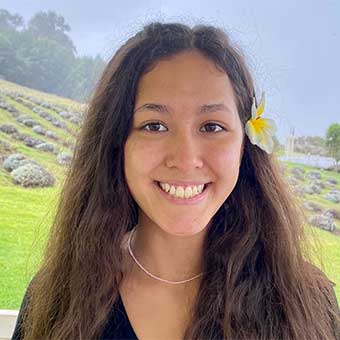 Charlotte Li '24
Pride Rep
Hometown: Acton, Massachusetts
Majors: Biology; Health: Science, Society, & Policy
Ask me about: how to get involved in research on campus, how to start a new club on campus, my role in Waltham Group, or my role as Intramural Sports Supervisor. Also ask me about my baking and cooking skills!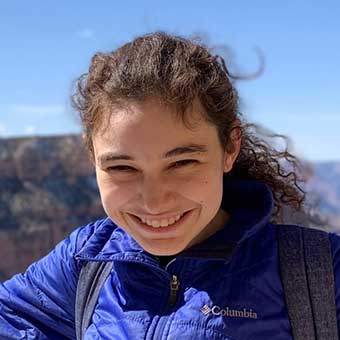 Emily Braun '24
Pride Rep
Hometown: New Hope, PA
Major: Anthropology
Ask me about: Quadball, Stardew Valley, Bananagrams (and challenge me to play a game of Bananagrams with you).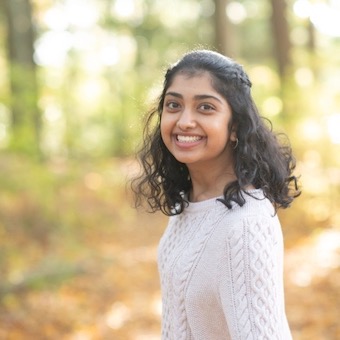 Esha Rakesh '25
Pride Rep
Hometown: Attleboro to Foxboro, MA
Majors: Health: Science, Society, and Policy; Sociology; Math (minor); Legal Studies
Ask me about: Questioning, South Asian-American identity, being a 2nd generation immigrant and an only child, Brandeis figure skating club, sociology!, balancing time management and self care, navigating aromantic/asexual identities.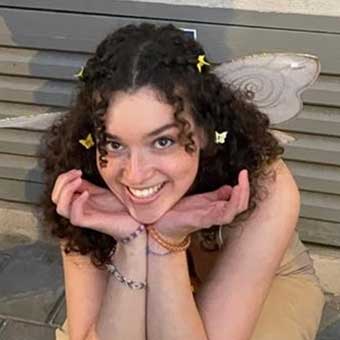 Keren Bobilev '24
Pride Rep
Hometown: Newton, MA
Major: Biological Physics
Ask me about: Intersectionality of culture or neurodivergence and queerness, sustainability and recycling (more specifically of art projects including clothing and revamping the closet using old clothing), and my adventures as a volunteer!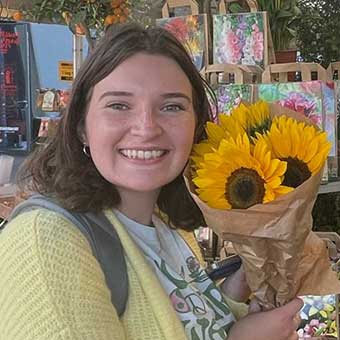 Kristianna Lapierre '24
Pride Rep
Hometown: Smithfield, RI
Majors: Sociology; Women's, Gender and Sexuality Studies; Social Justice and Social Policy
Ask me about: Self-care tips and practices, queer media (and recommendations!), and studying gender and sexuality in Amsterdam this past summer. Also let's chat about what we've been reading lately!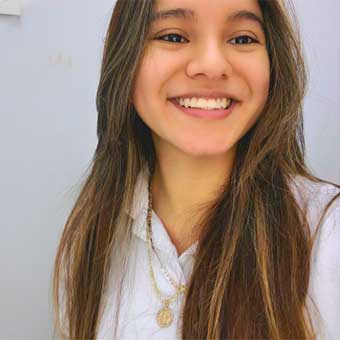 Liz Sandoval '25
Pride Rep
Hometown: Atlanta, GA
Major: Business Management and Music Composition
Ask me about: Being a queer woman of color at Brandeis, exploring gender identity and expression, overcoming/healing religious LGBTQ+ trauma, finding representation in queer media, and prioritizing holistic well-being in the LGBTQ+ community. Or anything else, which I will answer to the best of my ability.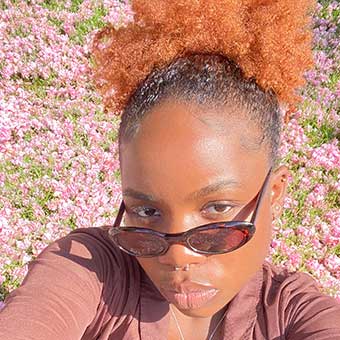 Madison Williams-Casey '25
Pride Rep
Hometown: Dorchester, MA
Ask me about: The transition from high school to college, friendships, and identity development.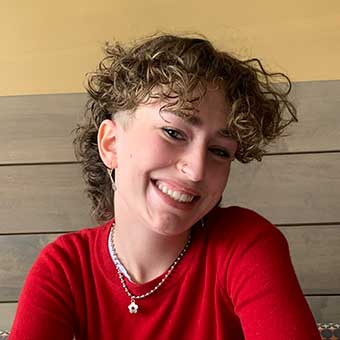 Sam Brower '25
Pride Rep
Hometown: Providence, RI
Ask me about: The relationship between gender non-conformity and lesbian identity, or my latest LGBTQ+ TV show obsession!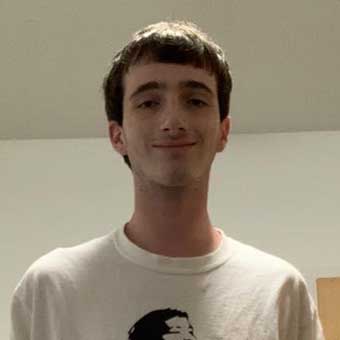 Tanner Eustace '24
Pride Rep
Hometown: Simsbury, CT
Majors: Biology; Health: Science, Society, & Policy; and Psychology
Ask me about: The coming out experience, working as a chemistry TA, participating in three Brandeis music ensembles, and harnessing music as a means of pride.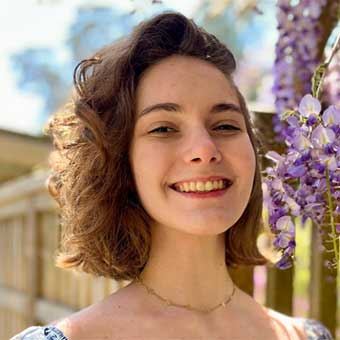 Tasha Epstein '25
Pride Rep
Hometown: Los Altos, CA
Major: Social sciences (unconfirmed)
Ask me about: Finding queer community, LGBTQ+ history and representation, being out-of-the-closet in the corporate sphere, and/or my cats :)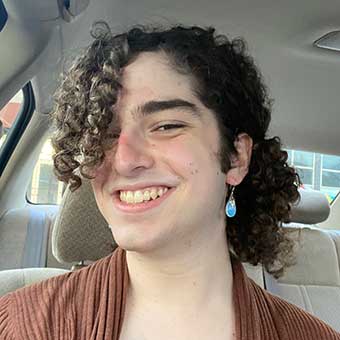 Viridia Weiss '25
Pride Rep
Hometown: South Orange, NJ
Major: Computer Science (unconfirmed)
Ask me about: Seeking trans healthcare, transfemininity/ trans womanhood, questioning or realizing that you're trans, queer discourse on the internet, and more.