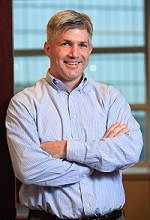 Your Brandeis International Business School experience was a bit unique.
I grew up 15 miles from the Brandeis campus, and I was part of the first-ever MSF class. We were a small, tight-knit group, and we were able to cultivate really good relationships with our professors.
Which courses made the biggest impact?
I greatly benefited from studying alongside practicing professionals during my time at Brandeis. In International Economic Environment and Global Financial Architecture, we learned about how exchange rates move, how monetary systems are set up, and what happens during a crisis against the backdrop of what was going on in the world: the aftermath of the Asian crisis, the Russian debt default, and the Brazilian monetary crisis of 1999. All these countries suffered huge economic shocks, and we were able to see living, breathing examples of what we were talking about in the classroom play out on a global stage. It became even clearer to me that emerging markets investing would be an exciting place to pursue a career.

Tell us about your internship as an equity analyst with Wells Capital.
I was part of a team that managed $4 billion in assets for institutional and individual investors. I put a lot of time and effort into researching companies and try to develop a view of the future based on facts, and I got to focus on emerging markets, which made it all the more stimulating.
How does your relationship with the International Business School continue?
I donate at the Dean's Circle level to the International Business School scholarship fund, to help the next generation of students have access to the learning opportunities I had. But I also give to make sure I stay involved in the school's community. I want to be involved in the Brandeis global knowledge network, part of which centers around Boston. I want to learn from other people who have a connection to Brandeis, and I enjoy speaking with current students and other alums about their careers and what they hope to do with their professional futures.