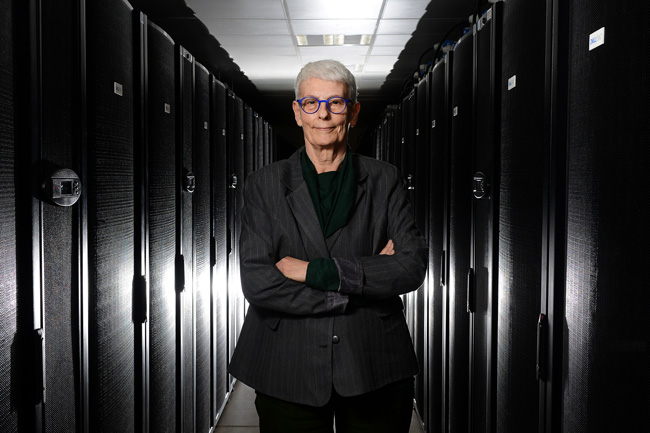 Dr. Orna Berry, a member of the Board of Overseers at Brandeis International Business School, received an honorary Doctor of Science degree from McGill University in Montreal, Canada.
Berry, who lives in Tel Aviv, was recently lauded by the university as "the undisputed first lady of Israeli high tech." She received the honorary degree — McGill's highest honor —  on May 30 during a graduation ceremony for engineering students.
Berry is an award-winning scientist and businesswoman with more than 30 years of experience in Israel's science, technology and venture capital industries. She most recently served as a vice president at Dell EMC and as general manager of the company's Israel Center of Excellence. Berry was also the first woman to serve as chief scientist and head of research and development at the Israeli Ministry of Industry and Trade.
Berry was one of 14 honorary degree recipients selected by McGill for outstanding contributions to their field and dedication to improving the lives of others.
"This year's honorary doctorate recipients include people who have broken important ground here in Quebec and around the world, and have improved lives and well-being for populations around the globe," Professor Suzanne Fortier, the university's principal and vice-chancellor, said in a statement.
The International Business School Board of Overseers is responsible for providing counsel and oversight to the school's operations. Board members play a critical role in developing new concepts for the school's innovative and globally focused business degree programs.