Djounia Saint-Fleurant, MBA'24 will never forget the insights she learned while traveling in India as part of the Hassenfeld Immersion Program.

From Delhi to Mumbai, Saint-Fleurant found herself engaging directly with chief executives at some of India's top corporations and startups.

"I really enjoyed the company visits," said Saint-Fleurant. "The trip had a big impact on me and how I understand business. I now feel more prepared for corporate jobs — how to carry yourself, how to ask and answer questions. India is a different culture, but business is a universal science."

Every year, select groups of Hassenfeld fellows at Brandeis International Business School travel to dynamic overseas markets. In addition to lifelong memories, the immersive learning experiences leave students with valuable insights about the economy and culture of the countries they visit.

Originally from Haiti, Saint-Fleurant was struck by the similarities between India and her home country and encouraged by India's rapid development in recent decades.

The fellows visited Rebel Foods, electric scooter startup Hero Electric, Varun Beverages, electronic payment startup Mobikwik, Indian corporate giant Tata and Nykaa — India's first startup unicorn founded by a woman.

Below are photo highlights from the trip.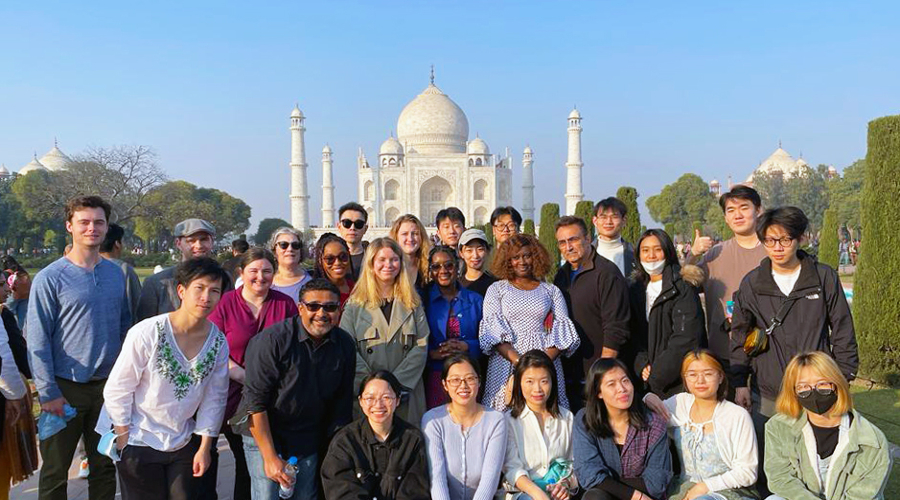 The Hassenfeld fellows kicked off their trip with a tour of the Taj Mahal.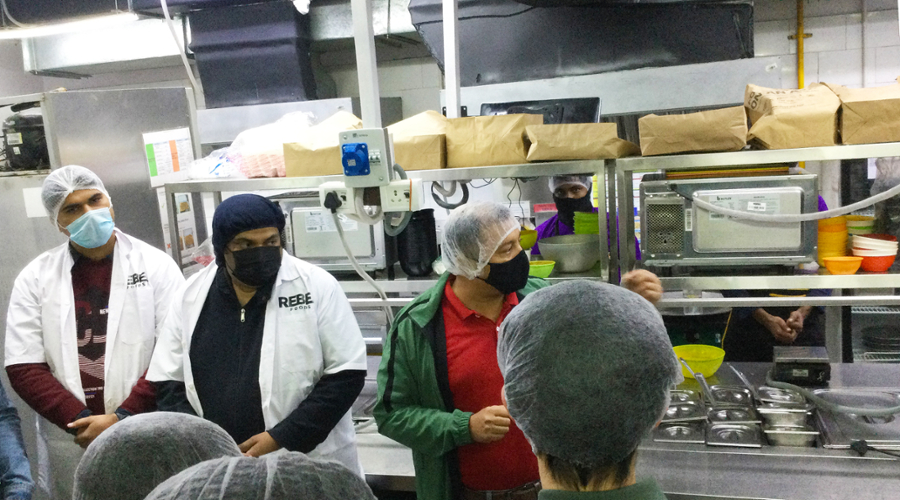 Students toured the Rebel Foods test kitchen and met with executives. The startup uses predictive analytics to anticipate demand, reducing waste and costs.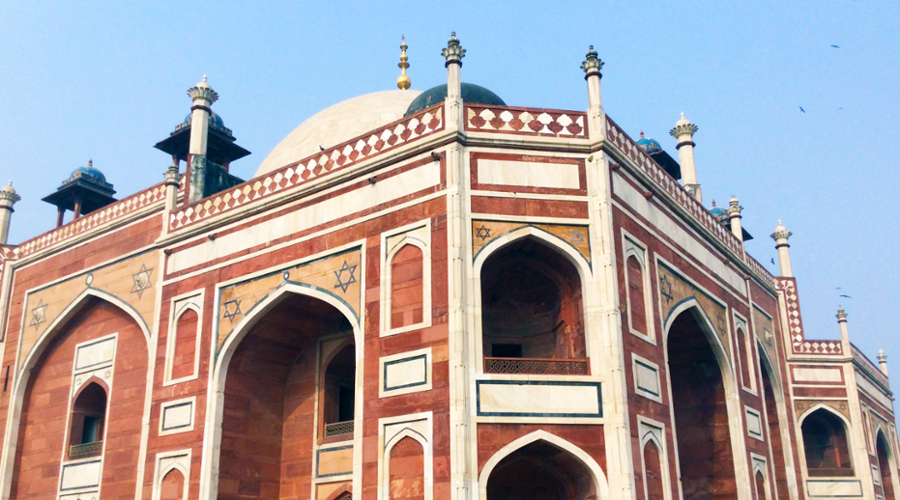 Students visited the tomb of Humayun, an important 16th century ruler of the Mughal Empire.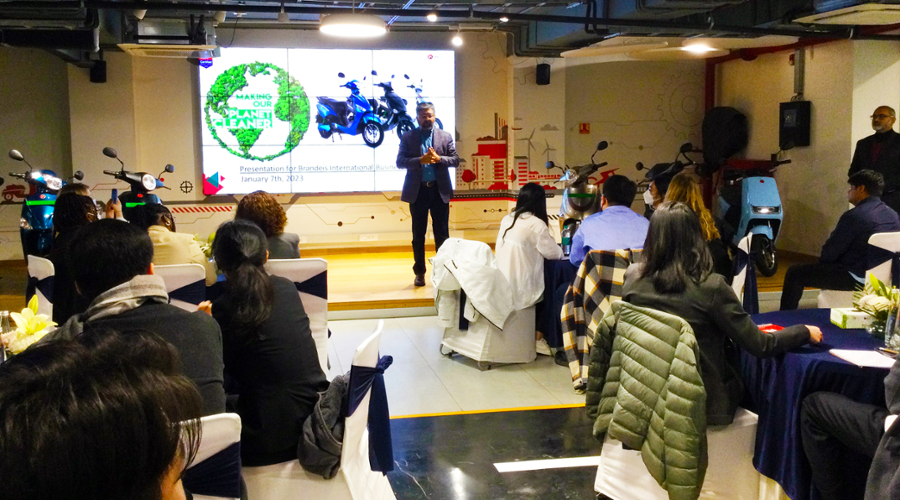 Visiting Hero Electric. The startup's electric two-wheel scooters are in high demand in the fight against traffic and air pollution.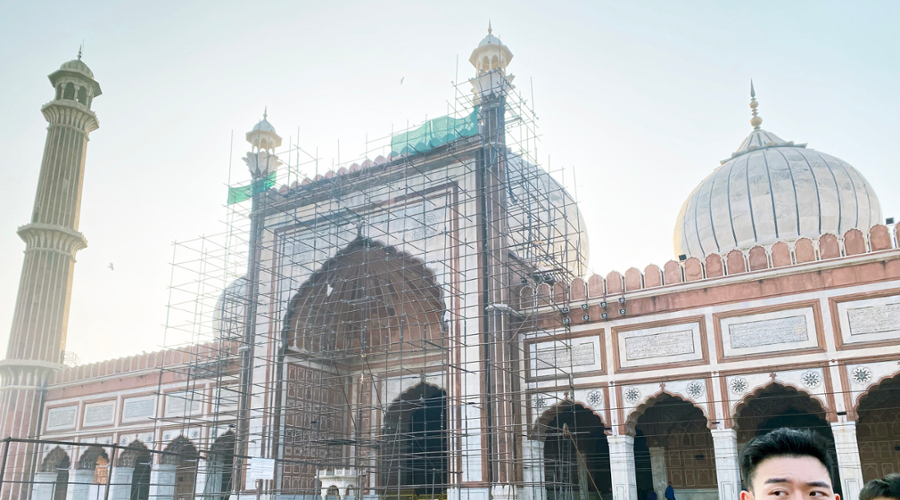 In the capital, Delhi, students visited the Jama Masjid mosque.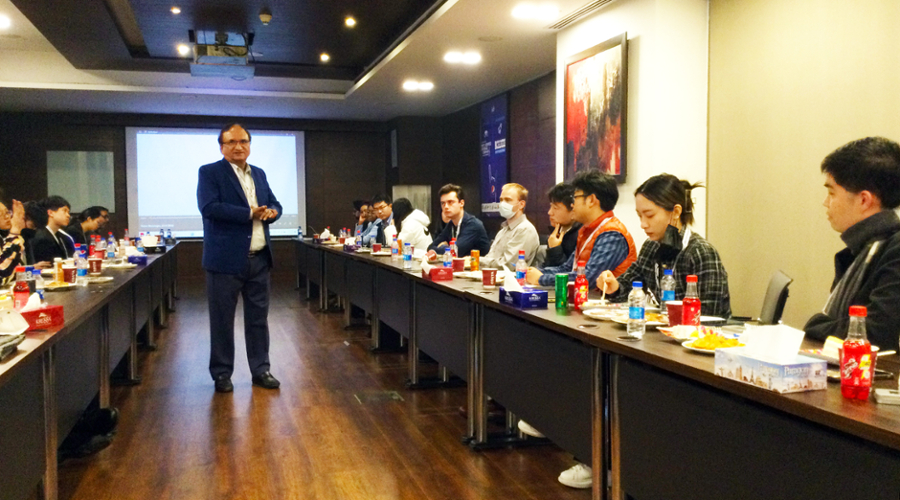 The fellows met with an executive at Varun Beverages, one of PepsiCola Co.'s largest partners in India.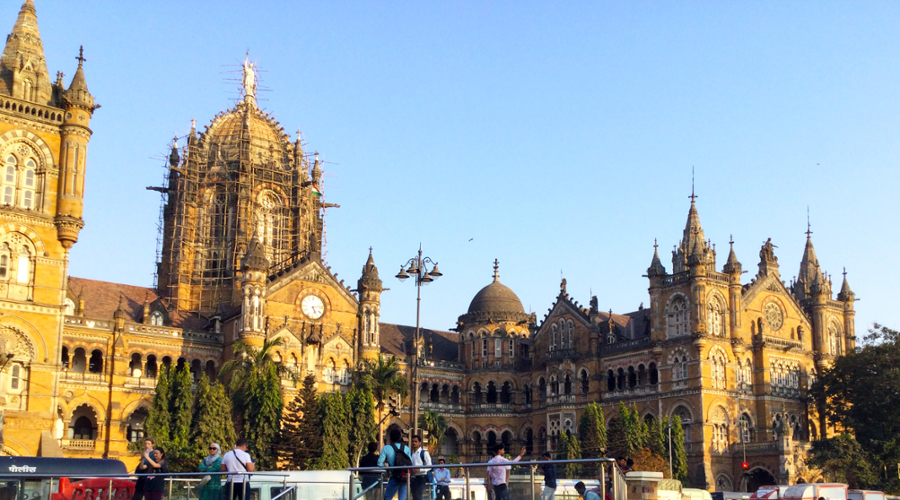 In Mumbai, students visited the Chhatrapati Shivaji Maharaj rail terminus, a UNESCO world heritage site.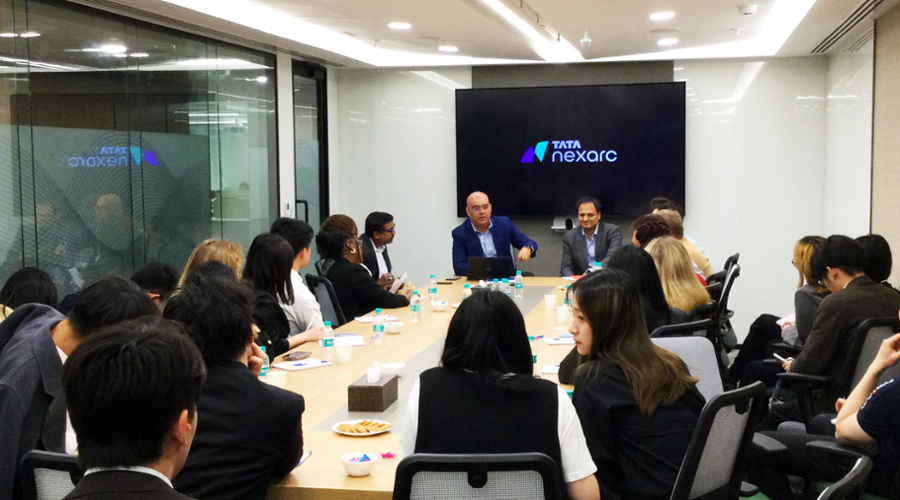 Students toured Tata Business Hub, part of the Tata Group, India's largest corporate conglomerate.