Korean is becoming an increasingly valued language because of Korea's growing presence economically, politically and culturally. Proficiency in the Korean language will not only introduce you to Korean tradition and culture, but will also increase your marketability and application value when applying to jobs in the near future.
The Department of German, Russian and Asian Languages and Literature offers instruction in Korean language learning at the beginner, intermediate and advanced level. Learn more about our classes in the Undergraduate section of this website.
Welcome From Eun-Jo Lee
Proficiency in Korean Transcript Notation
Overview
The Proficiency in Korean Transcript Notation explicitly recognizes students who have demonstrated at least an Intermediate-High level of language proficiency and cultural understanding in a world language (taught at Brandeis University) beyond the Brandeis Core requirement. This Notation signals significant global competence in a language and culture beyond a student's own background, or in a language and culture that are not their dominant ones. This Notation documents that students have acquired the cultural knowledge necessary not only to interact with communities that speak the target language, but also to synthesize cultural information from different perspectives.
Students in any major or minor can earn the Notation.
Requirements
To receive the Notation, students must 
study a world language at Brandeis beyond the Brandeis Core World Languages and Cultures requirement of three semesters (or the equivalent) by taking at least two more courses. Only courses taught in the target language count for the Notation.
maintain an average GPA of 3.3 (B+) in the target-language courses.
The Hub of Language Learning at Brandeis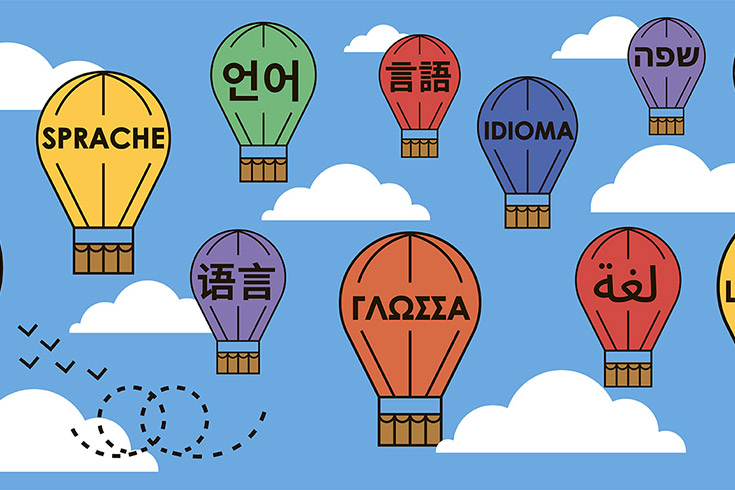 World Languages and Cultures Website
Make the most out of your language-learning experience at Brandeis.
The new World Languages and Cultures website serves as a hub of information, whether you seek to fulfill a Brandeis Core requirement, study a language for your personal interest, find opportunities to engage in language advocacy work or simply meet Brandeisians who study and speak two or more languages.