Welcome
Welcome to Angela Gutchess' Aging, Culture and Cognition Laboratory at Brandeis University.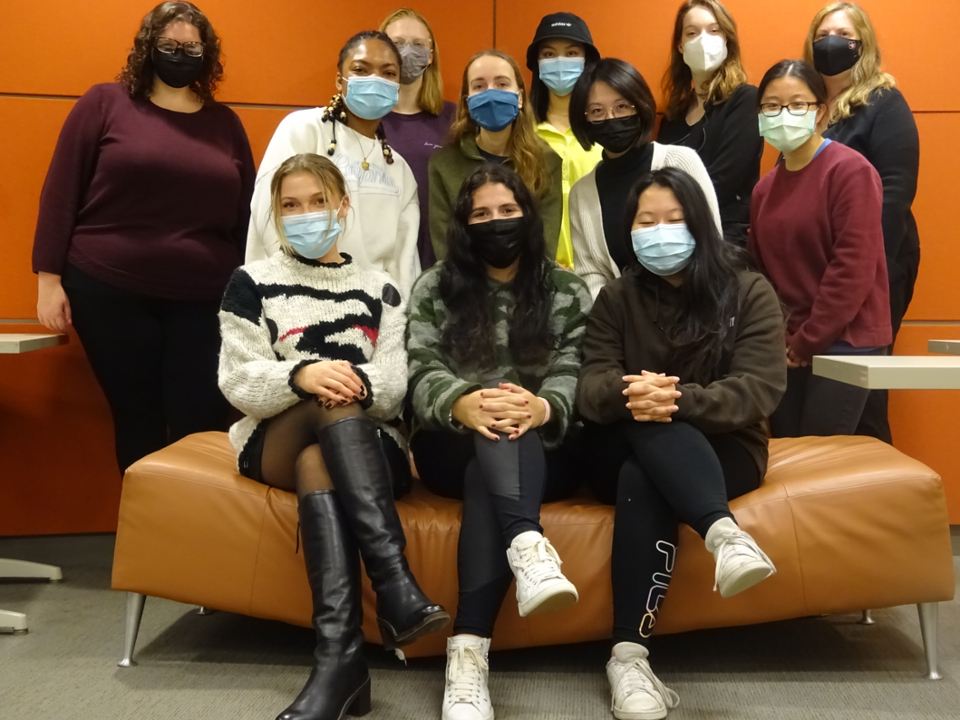 Our research addresses the impact of healthy aging and cultural background on long-term memory and social cognition, using behavioral and functional MRI methods.


Interested in participating in our studies?
We are currently recruiting East Asian individuals to participate in research studies for pay.
Studies typically pay at a rate of $10-$15/hr. If you are interested in participating, please complete the following survey and we will contact you to schedule for a study:
https://forms.gle/btysGMAN6BZaz2vS6
Lab News
October 2021
Dr. Gutchess has been elected as 2023 Chair of the Psychonomic Society Governing Board. The Psychonomic Society is a community of over 5,600 cognitive and experimental psychologists from more than 60 countries around the world. Read more on the society's announcement here. 
Congratulations to our postdoctoral fellow Isu Cho on receiving the GSA Behavioral and Social Sciences Section Student Registration Award! 
Summer 2021
Congratulations to PhD student Ashley Gilliam! Over the summer, she 
received the Diversity Scholarship for the 2021 ICPSR Summer Program in Quantitative Methods of Social Research at the University of Michigan. Through the ICPSR (Inter-university Consortium for Political and Social Research) program she received certification for Multilevel Models: Introduction and Application, Time Series Analysis I: Introduction, and Categorical Data Analysis. 
May 2021
Congratulations to graduating honors students Sarah Turk Karan and Wanchen Zhao!  In addition, Wanchen received the department's Elliott Aronson award.  Post-graduation, Sarah will be a Research Assistant at University of Denver and Wanchen will be a PhD student at Yale University
October 2020
Lab members attended the virtual International Cognitive Neuroscience Society conference co-organized by Dr. Gutchess, Dr. Goh, and Dr. Losin. Tong Lin and Wanbing Zhang presented a thought-provoking poster and lightning talk, respectively.
July 2020
Congratulations to Dr. John Ksander, PhD on successfully defending his dissertation!
May 2020
Congratulations to Jessie Chien and Ashley Gilliam for graduating with their Master's! Congratulations to Zenith Rai, Yinan Liang, and Sophie Needles for graduating with their Bachelor's!
November 2019
Lab members attended the Psychonomics Society annual meeting in Montreal, Canada. Dr. Gutchess gave a fascinating talk at the inaugural Culture and Cognition Pre-conference titled "Perceptual and Mnemonic Differences Across Cultures".
September 2019
The National Institute on Aging has awarded Drs. Gutchess and Goh a grant to investigate the effects of aging on memory and decision making across cultures, using behavioral testing and fMRI data.
July 2018
Dr. Gutchess was invited to speak at an expert meeting on Leveraging Rarely Investigated Populations for Research on Behavioral and Social Processes in an Aging Context. Dr. Gutchess spoke on a panel about Cross-Cultural Differences in Memory.
June 2018
John Ksander's paper "Cultural specialization of visual cortex" was accepted to Social Cognitive and Affective Neuroscience. Congratulations, John!
May 2018
Congratulations to Zenith Rai for receiving summer funding from the Provost's Undergraduate Research Fund to study cross-cultural differences in impressions and trustworthiness!
May 2018
Congratulations to Dr. Laura Paige, PhD for successfully defending her dissertation! Congratulations to Yuchen Song, Selen Amado, Grace Hoefs and Dana Zeng on graduating!
Books on Aging
The Cambridge Handbook of Cognitive Aging
A comprehensive overview of cognitive aging through the lens of a life course perspective, considering both behavioral and neural changes.
This handbook is a comprehensive overview of cognitive aging research and takes both behavioral and neural changes into consideration. Readers will learn about the fundamental principles that characterize a life course approach. Click here to purchase! 
Cognitive and Social Neuroscience of Aging (Cambridge Fundamentals of Neuroscience in Psychology)
This book integrates a neuroscience approach to study aging. In addition to covering standard cognitive functions, it incorporates socioemotional abilities.
An introduction to how aging effects the brain, intended for audiences with some knowledge of psychology, aging, or neuroscience. Readers can find figures illustrating brain regions and discussions on memory, cognition, cognitive training, emotion, and social possesses. The main perspective of this book emphasizes the ways in which neuroscience methods have enhanced and developed how aging is understood. Click here to purchase!