Lab Members
Principal Investigator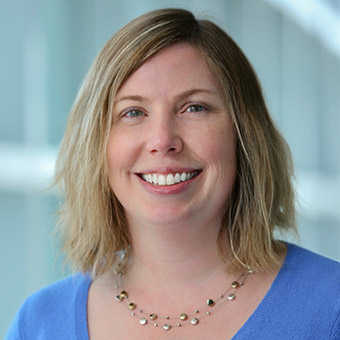 Angela Gutchess
Professor of Psychology
Angela Gutchess is a Professor of Psychology at Brandeis University, with appointments in Neuroscience and the Volen Center for Complex Systems. Her research interests include studying the influences of age and culture on memory and social cognition using behavioral and cognitive neuroscience (fMRI; EEG) methods. The courses she teaches at Brandeis include Learning & Memory, Social Neuroscience and Culture, and Cognitive Neuroscience of Aging. When not working, she enjoys traveling, going to Soul Cycle, and chilling at home (ideally with her cat nearby).
Current CV (pdf)
PhD Students
Wanbing Zhang is a fifth-year PhD student. She received a BS in Psychology from University of Minnesota Twin Cities under the guidance of Dr. Wilma Koutstaal. She is interested in developing prevention strategies for age-related memory loss, and discovering the relationship between emotion, memory, and decision-making. Her current project investigates how loss aversion can be leveraged to improve memory in younger and older adults. In her leisure time, she enjoys traveling, cooking, and cuddling her cat, Sugar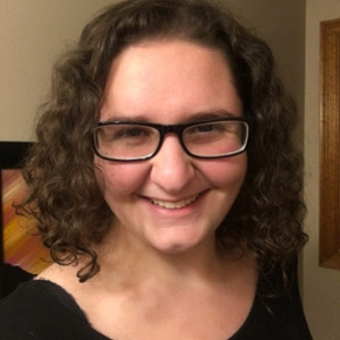 Krystal Leger is a doctoral student studying the effects of culture on different forms of memory. Before coming to Brandeis, she received a Bachelor of Science in Psychology at the University of Massachusetts Amherst where she completed an honors thesis using fMRI to investigate the role of visual cortex in recognition memory. Outside the lab, she enjoys creative writing, binging Netflix shows and coming up with fan theories about the latest Marvel movie.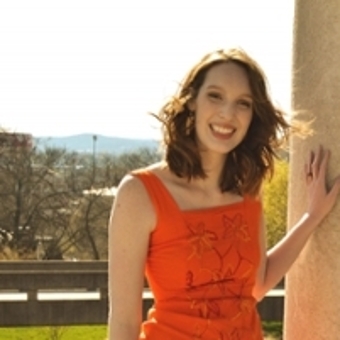 Ashley Gilliam is a second-year Ph.D. student. She has received a B.S. degree in Psychological Sciences (Neuroscience minor) and a B.A. in Cultural Anthropology from Western Kentucky University in addition to her M.A. in Psychology from Brandeis University. Her research interests center around culture and cognition, especially studying within-culture variation (e.g., acculturation, SES, rural/urban differences) and working with non-WEIRD populations. Currently she is investigating the impact of acculturation on memory strategies.
Outside of research, Ashley enjoys drawing, rock climbing, and playing with her dog  
Postdoctoral Fellow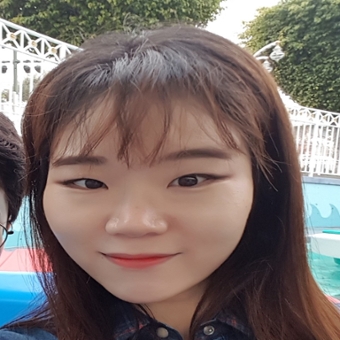 Isu Cho is a postdoctoral fellow working with Dr. Gutchess. She received her B.A. degree and M.A. degree at Yonsei University in South Korea where she investigated the development of social cognition (theory of mind) from the infancy to late adulthood. She completed her Ph.D. in developmental psychology at the University of Western Ontario in Canada. During her Ph.D. program, she explored the relationship between social cognition and cognitive control across the lifespan. She is particularly interested in aging (i.e., how social cognitive abilities change with age and what factors including cognitive control and culture influence the age-related change) using behavioral and neuroimaging methods. She enjoys playing the organ, watching the classic Disney movies, and having a walk with a coffee. 
Master's Students
Nicolette Barber is a Master's student in the ACC lab. She graduated from the University of New Hampshire with her B.S. in Neuropsychology where she had worked on research projects involving Parkinson's disease and microbiology. Nicolette plans to pursue a doctoral degree in clinical psychology in the hopes of eventually becoming a neuropsychologist. In her free time, she likes to read, go to the beach and spend time with her Great Dane.
Lab Manager
Abaigeal is the Aging, Culture and Cognition Lab Manager. She received her B.S. in Psychology with an emphasis on neuroscience from the Pennsylvania State University. She participated in research in Dr. Nancy Dennis's Cognitive Aging & Neuroimaging lab analyzing the neural processes that are associated with false memories and aging. Her particular interests include false memory, emotional regulation, and aging. In her free time, she likes going thrift shopping, listening to music and going on road trips. 
Lab Affiliates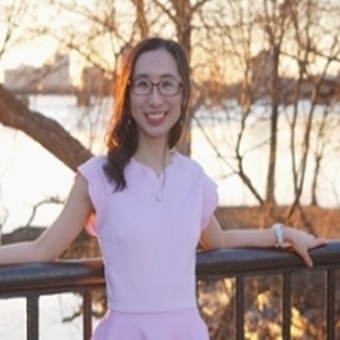 Tong Lin was a research assistant in the ACC lab, and is currently a PhD student in the Social Interaction and Motivation Lab. She graduated from Centre College with her B.A. in Psychology in 2018 and completed her M.A. in Psychology at Brandeis in 2019. Her research interests include empathy and neural mechanisms underlying people's ability to understand another's thoughts. In her free time, she enjoys going to music and art events in Boston.  
Undergraduate Research Assistants
Ariel Brathwaite is a senior from Brooklyn, New York. She is pursuing a Bachelors of Science in Neuroscience and a minor in Fine Arts. Outside of the lab, she enjoys listening to music and painting. 
Erin Wong is a senior from New Jersey double-majoring in history and neuroscience. She is interested in learning more about culture-related cognitive decline, as well as exploring cross-cultural experiences of loneliness and isolation across aging and the neural mechanisms involved. After graduation, she plans to attend nursing school. Her pastimes include rowing, watching crime procedural shows, and hibernating in books.
Emma is a senior and after graduating from Brandeis with a B.S in Biology and Health: Science, Society and Policy. She is originally from New York. She is interested in learning more about how culture can influence cognitive development and aging. She is currently working on a thesis in conjunction with the lab looking at how variation in tightness and looseness of social norms across the United States affected the emotional well being of people during the pandemic. 
Huilin is a Junior majoring in Psychology and Creative Writing. She is interested in cultural differences in cognition, especially between Western and East Asians. She hopes to be a clinical therapist focusing on doing cognitive behavioral therapy for immigrants and/or international students. After graduating from Brandeis, she plans to earn a doctoral degree in clinical or counseling psychology. In her free time, she enjoys reading, writing stories (mostly thriller/ghost stories), and watching horror movies
Elizabeth Gong is a sophomore from Connecticut studying biology and considering neuroscience and psychology. She is interested in cross-cultural cognition and memory with its relationship to aging. In her free time, she enjoys binging shows, watching movies, listening to music, and spending time with her family and friends.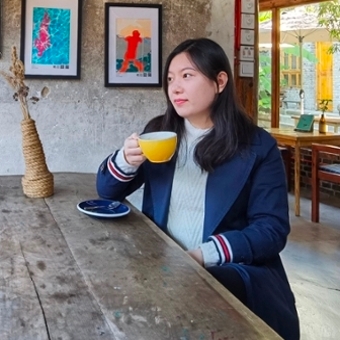 Yannan is a junior majoring in Neuroscience, Psychology, and Philosophy. She is interested in studying how development and aging affect cognition, such as memory, emotional regulation, and moral judgment, as well as neural mechanisms behind them. After graduation, she hopes to continue doing research and pursue a doctoral degree in cognitive neuroscience. In her free time, she enjoys watching movies, playing card games, exploring food in Boston, and playing the flute.
Alyssa Urbi is a senior from Louisiana that is triple majoring in Neuroscience, Biology, and Psychology. She is particularly interested in the cross-cultural memory disparities between adolescents and other age groups. Additionally, she hopes to continue clinical research in pursuit of attending medical school after two years. In her free time, she enjoys going to concerts, thrifting with friends, and playing tennis.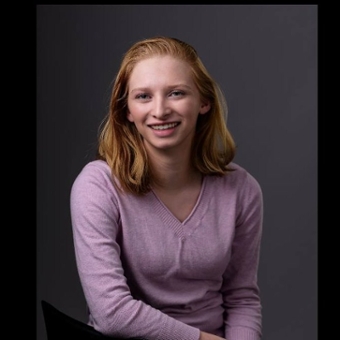 Rynn Parrack (they/them/theirs) is a research assistant for the Aging, Culture, and Cognition lab. They are a junior studying psychology and sociology. As a research assistant, they study cross-cultural differences with a focus on the perception of abstract objects. Their research interests include reducing the study of East/West differences and emphasizing the integration of indigenous, Latin American, and Eastern European subjects into cross-cultural studies. In their free time, they actively volunteer for The Right to Immigration Institute, direct plays and musicals, and travel.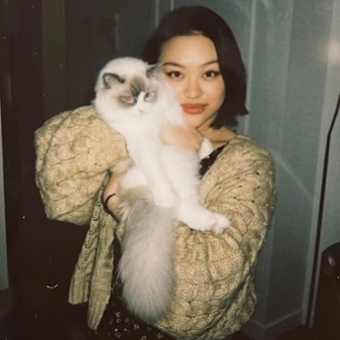 Chaomei Wang is a Junior from South Portland, Maine majoring in Biology, minoring in Psychology. She hopes to pursue a career in the pharmaceutical industry in the future such as a research pharmacist or a clinical pharmacist. She is interested in cross-cultural cognition study and age, cultural related study on memory. In her free time, she likes to play her guitar, sing, and hang out with her friends.