Culture and Cognition Pre-conference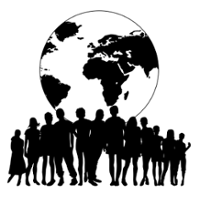 Second Annual Culture and Cognition Pre-conference of the Psychonomics Society
To express interest in registering for the conference, including presenting a poster, please complete this form. Official registration will take place through the Psychonomic Society and will be free for society members, including students. We will forward information, including fees (if applicable to non-members).
This year we hope to include invited talks, poster presentations, and likely a roundtable discussion.
Invited Talks
Krishna Savani, Nanyang Technological University, Singapore
Holistic cognition beyond East-West comparisons: Evidence from South Asia, South-East Asia, West Asia, North Africa, and Latin America
Rachael Jack, University of Glasgow, the United Kingdom
Discovering facial expression communication across cultures using data-driven methods
Serge Caparos, Université Paris 8, France
Seeing the forest or the trees: Impact of experience-related factors on perceptual bias
Qi Wang, Cornell University, USA
Culture and memory specificity in literature
Poster Presentations
Abstract submissions are invited for posters. Trainee and works in progress poster submissions are encouraged. We will follow up with those registered to invite poster submissions for a later deadline. Presentations will be made using a remote format for which details will follow.
Poster submissions are due October 10th.
Please check the website of Psychonomic Society for more information about the 2020 Annual Meeting. 
Founded and Organized by:
Suparna Rajaram, Stony Brook University

Angela Gutchess, Brandeis University
Student Organizers:
Nicholas Pepe, Stony Brook University

Ashley Gilliam, Brandeis University
For the 2019 program and list of presenters, please click here
This meeting is made possible through support from the Psychonomic Society.