Culture and Cognition Pre-conference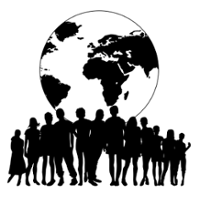 Third Annual Culture and Cognition Pre-conference of the Psychonomics Society
Official registration will take place through the Psychonomic Society and will be free for society members, including students.
Invited Talks
Shinobu Kitayama, University of Michigan
Culture, self, and the brain: The gray matter volume of scene processing regions varies by culture and self-construal
Tanya Broesch, Simon Fraser University
TBA
William W. Dressler, The University of Alabama
Culture and the Individual: A Model
Thomas Talhelm, University of Chicago Booth School of Business
When China randomly assigned people to farm rice or wheat, it changed their thought style
Audrey Duarte, University of Texas at Austin
Interactions between psychosocial and sociodemographic factors in sleep-memory associations
Panel Discussion
How we define culture in scientific inquiry
Tanya Broesch, William W. Dressler, Audrey Duarte, Shinobu Kitayama, Thomas Talhelm, and Qi Wang.
Schedule
Invited Talks:
 9:00am - 10:55am (CDT)
Panel Discussion:
11:10am - 12:15pm (CDT)
Please check the website of Psychonomic Society for more information about the 2021 Annual Meeting. 
Founded and Organized by:
Suparna Rajaram, Stony Brook University

Angela Gutchess, Brandeis University
Student Organizers:
Tori Peña, Stony Brook University

Krystal Leger, Brandeis University
If you are interested in receiving announcements and news related to the Culture & Cognition Pre-Conference, please sign up to join our mailing list here.
Past years' programs and presenter lists: 2019 | 2020
This meeting is made possible through support from the Psychonomic Society.